Event Information
Refund Policy
Refunds up to 1 day before event
Description
Schedule
• 6:00 pm - 6:40 pm - Networking
• 6:40 pm - 6:50 pm - Introductions
• 6:50 pm - 8:10 pm - Start Up Pitches & Speaker program
• 8:10 pm - 8:50 pm - Networking

Keynote Speaker
Jeffrey N. Hausfeld M.D., M.B.A., F.A.C.S.

Chairman of the Board of Directors and Founder – The Society of Physician Entrepreneurs
Chairman of the Board of Directors and Chief Medical Officer– BioFactura Inc.
Jeffrey Hausfeld, M.D., M.B.A., F.A.C.S., has served on the national board and committees of specialty medical societies since he began his practice in Otolaryngology/Facial Plastic Surgery in 1982. He is an Associate Clinical Professor of Surgery at George Washington University School of Health Sciences and an alumnus of the Yale University School of Medicine. Dr. Hausfeld is widely published in the medical literature, is the pioneer of innovative laser surgery techniques, is the author of a lay oriented medical book, and has appeared on numerous local and national television and radio shows as a medical expert.
He has also served as a health care consultant, spokesperson, and executive coach for multi-national pharmaceutical companies, health care firms, as well as the U.S. military. Dr. Hausfeld stepped down from his clinical duties after receiving a Masters in Business Administration from Johns Hopkins University. Dr. Hausfeld is presently developing assisted living facilities specializing in Alzheimer's and dementia care. He serves as a consultant to several healthcare/life science startups in diagnostics, devices, biotech and Health IT. He also serves on the Investment Advisory Board of the Center for Innovation Technology's Life Science Gap Fund. The fund supports promising healthcare and life sciences ventures in the Commonwealth of Virginia.
Dr. Hausfeld is the Chairman and Founder of the Society of Physician Entrepreneurs (www.sopenet.org ), a global network focused on educating healthcare and life science professionals in Bioentrepreneurship and Innovation. Dr. Hausfeld recently orchestrated the oversubscribed Series A Financing of BioFactura and acted as the lead investor in this round. He now serves as Chairman of the Board of BioFactura as well as their Chief Medical Officer as the company develops its Biosimilar platform.
Judges
• Dr. Dhrumil Shah, MD - President of the Society of Physician entrepreneurs, Boston chapter.
• Dr. Marc Grella, MD, FAAP - Pediatrician at Massachusetts General Hospital

• Dr. Glenn B. Gutierrez, MD - Primary care Physician at Lahey Clinic.

• Dr. Pavel Hradecky, MD - Business development, Health Innovators

• Dr. Randall Bock, MD - CEO of Gain street

• Dr. Jatin Dave, MD - Assistant Professor Of Medicine - Tufts University School of Medicine

• Dr. Suneel Dhand, MD - Physician at Beth Israel Deaconess Healthcare and Founder of DocSpeak Communications and Assistant Professor of Medicine at Tufts University School of Medicine.

• Dr. Mohammed Jaleel, MD - Medical Director at New England Inpatient Specialists

• Kartikey Trivedi - Director Product Data and Operations at Harvard Pilgrim Health Care
• Garrett Quinn - Digital Health Marketplace Manager,
Massachusetts eHealth Institute at the Mass Tech Collaborative

Startups Pitches
• Facebook for Addicts by Ron Chabot (CEO).
• Seek & Bond - Addressing loneliness in elderly by Sushila Bhambani (CEO) and Sara Sun (COO).
• Uber Nurse - Addressing Nurse burnout by Collins Emerhi (CEO).

• Whole health plus technology (Alexa for Health) - Using voice enabled applications (Alexa) for patient engagement for elder care by Chris Stakutis.
• APPS HUB - Apps Hub solves the interoperability challenges in Healthcare by providing a platform to build clinical interoperable application with connectors and bi directional flow with any EHR/EMR by Kalyan Kalwa.
• ADT Notification - Addressing Care coordination and gaps in care issues with Care management capabilities by Alejandro Roman.

• Refill Automation - Artificial Intelligence system to automatically refill prescriptions by Primary care providers based on rules engine by Dr. Chi Tang.
•

Introduction to Society of Physician Entrepreneurs by Dr. Dhrumil Shah, MD, the president of the Boston Chapter.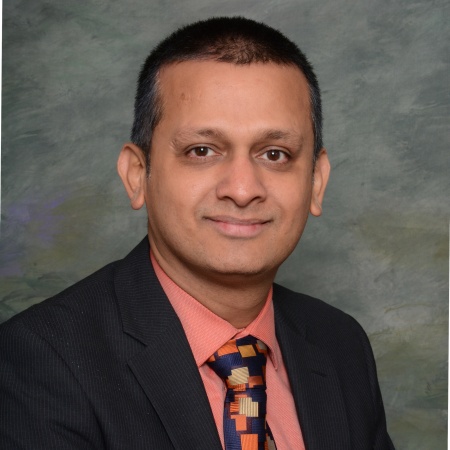 Date and Time
Location
Refund Policy
Refunds up to 1 day before event