About this Event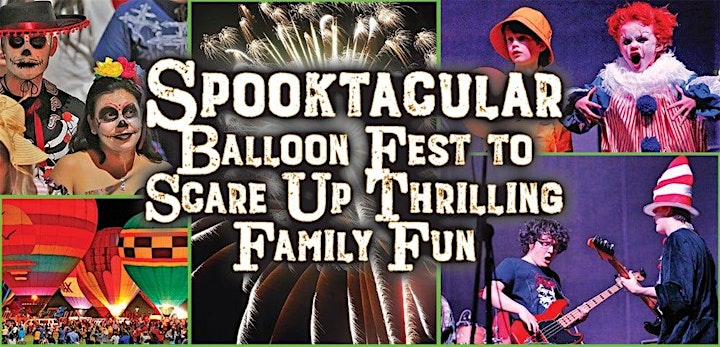 For the first time ever located at the picturesque Slatington Airport, Lehigh Valley Hot Air Presents A Spooktacular Hot Air Balloon Glow Festival & Trick or Treat.
Admission will be limited so we suggest purchasing your tickets in advance. Admission does not include riding in the balloons. There will be tethered balloon rides offered, weather permitting, for $20.00 per person. Take a short up and down in a hot air balloon. Appropriate for all ages.
Full length balloon rides will also be available, ranging from $210 per person to $550 for a private ride for two.
DJ Cap Cee will be providing Halloween themed music all evening.
A fireworks show will conclude our event at 9:00PM!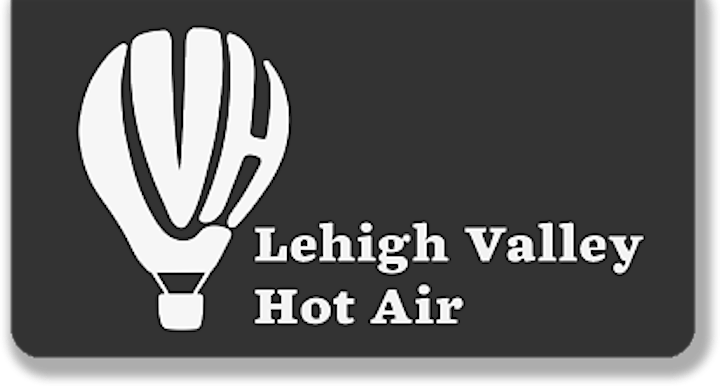 See more then a dozen tethered glowing hot air balloons including a surprise special shape (or two) along a mile stretch of runway.
Lehigh Valley Hot Air is hosting this Halloween themed event sponsored by E F Laudenslager Propane for families to have some safe fun at a distance.
Gates open at 2:00 PM for lawn seats and 6:00 PM for drive through event, The Balloons will begin inflating at 6:15 PM. All drive through vehicles must enter and exit from the airport main entrance after a pass along The Hot Air Balloon trail.
Tethered rides will begin as weather permits, once we begin, they will continue until the line is finished or weather prohibits safe operation.
Fireworks will begin at 9:00 PM, Weather permitting.
-Concessions available including Island Noodles, Phil's French Fries, Donut NV, Warm Ice cream treats, and MORE!)
-Small carnival style amusement rides and games on site!
-Light up novelty's, Cotton Candy, & Hot Chocolate for purchase
-Craft & Vendor Fair beginning at 2:00 PM
-50/50 Drawing 8:30 PM
-Portable restrooms will be provided for event goers.
Each child under the age of 10 will receive a pre-packaged trick or treat bag, while supplies last.
Event is weather permitting.
**ONLY A LIMITED # OF TICKETS WILL BE SOLD**
Costumes optional! Although we encourage you to get into the Halloween spirit!
*Photo depicted above is not actual event photo, Photo is of a similar style event.

10/23/2020 Modified Schedule
2:00 PM
Gates Open, All lawn admission tickets only
2:30 -9:00 PM
DJ Cap Cee, Food Trucks, Amusement Rides, Inflatables, Vendor craft show, & Light up toys for purchase, 50/50 tickets go on sale.
4:15 PM
PM mass ascension, Balloons inflate & depart the launch field (Limited rides available)
5:00 PM
Tether Rides (weather permitting) $20 per passenger. Note: Times on Tethered Rides are general and can be early, or delayed if it is too windy. Once we begin, they will continue until the line is finished or weather prohibits.
5:15 PM
All ages costume contest and parade by DJ Cap Cee judged by Lehigh Valley Iron Pigs own FeRROUS and FeFe
6:00 PM
Balloon Glow - Balloons return to the launch field and illuminate the field as they glow. (Balloons may "candlestick" if weather doesn't cooperate for balloon inflation)
6:15 PM
Drive through traffic begins
6:00-8:00 PM
Walking Entertainers: Tootsee the Clown & Friends
8:30 PM
50/50 Drawing at the Cap Cee DJ Booth
9:00 PM
Fireworks Show by Celebration Fireworks
10/24/2020 Schedule
6:00 AM
AM mass ascension, balloon's inflate and depart from Slatington Airport (Must purchase ride ticket in advance- Weather permitting) FREE FOR SPECTATORS.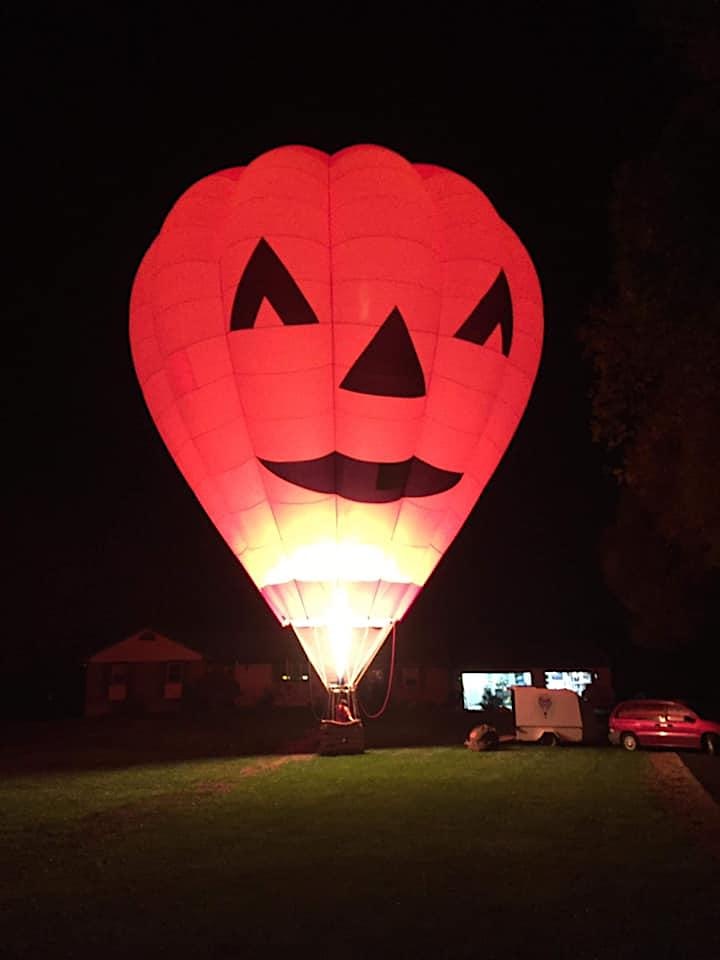 DO NOT VISIT IF...
Please do not visit if you have a fever or symptoms of respiratory infection, returned from overseas in the last 14 days, or been in contact with a confirmed case of COVID-19.
FACE COVERINGS REQUIRED
Guests are not permitted in the venue unless they are wearing a face covering. The only exceptions are while dining, or if a guest is under the age of two.
Face masks must be worn on tethered rides. For safety reasons, face shields are not permitted on ride, but can be utilized elsewhere in the venue.
MAINTAIN SOCIAL DISTANCING
Maintain social distancing of six feet and follow the floor and guide indicators. This could result in limited capacity for event and rides.
WASH HANDS FREQUENTLY
Wash hands with soap and water for 20 seconds, or with hand sanitizer containing at least 60% alcohol, if soap and water are not available. Hand sanitizer stations will be located throughout the event.
PLAN FOR EXTRA WAIT TIME
Due to social distancing and frequent sanitizing of high-touch points, you might experience increased wait times.
EXPECT CLOSURES
Frequent sanitizing could mean temporary closures of rides, food stands,or restrooms.
FOLLOW SAFETY INSTRUCTIONS
Please follow all written and verbal safety instructions, and be respectful of fellow venue guests and our team.
DON'T FORGET TO HAVE FUN!!!
We'll do our part to ensure a safe and fun visit! Thank you for your cooperation to ensure the safety of fellow event-goers. Ticket holder assumes all risks and dangers incidental to attendance at and participation in this event. By accepting admission with this ticket you agree to release the Lehigh Valley Hot Air, Spooktacular Trick Or Treat, Slatington Airport, its employees, sponsors, agents,pilots and crews from any and all responsibilities and liabilities arising from or which are in any matter whatsoever directly or indirectly related to COVID 19, any loss, injury, cause of action or damage which you may incur as a result of attending this event. We may refuse admission or expel any person whose conduct is objectionable. Ticket holder is also required to comply with all safety rules, posted signs, and instructions of event personnel. Tickets may not be resold. Tickets not obtained from the Festival office or an authorized outlet may be stolen, lost or counterfeit and will not be honored. No coolers, bottles, cans or food permitted. Please, no pets, bicycles, skateboards or drones.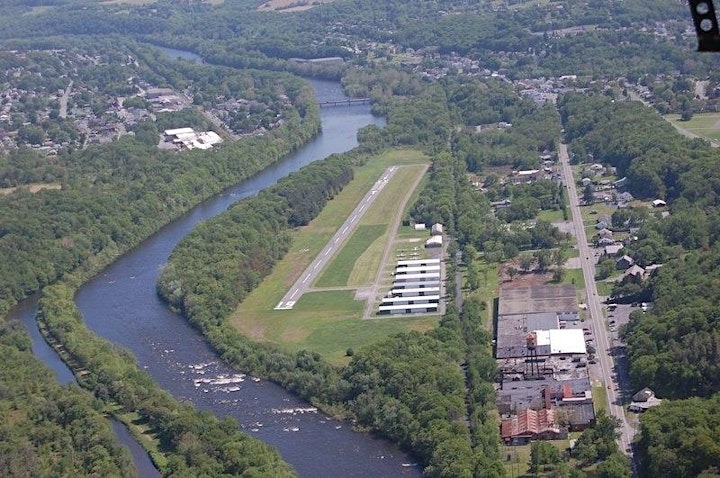 Refund Policy:
Reservations include eventbrite convenience fees. All sales are final. No refunds or exchanges. The event is rain or shine. Balloons may not inflate if weather conditions are not ideal - refunds will NOT be issued if balloons do not inflate. Please print or bring your ticket on a device to be scanned.
Cancellation Policy:
Event is rain or shine. ALL BALLOONS INFLATE AT THE SOLE DISCRETION OF THE PILOT. Sometimes, due to impending weather, wind, or other conditions, balloons will inflate early, late or not at all. If Balloons do not inflate, we will still provide a candle stick fire display. Please plan to arrive roughly 30 minutes or more prior to the scheduled ticket time to ensure you see the balloons inflate and rise. Up-to-the-minute info about inflation times, tethered rides, and any delays, will be available via Lehigh Valley Hot Air's Facebook and postings throughout the festival. All sales are final. No refunds or exchanges.
The festival is rain or shine.
Advance Ticket Pricing: Includes Eventbrites non refundable convenience fees, at the time of checkout.
Tickets are valid for Friday 10/23/20.
All sales are final. No returns, exchanges, or refunds. No exceptions.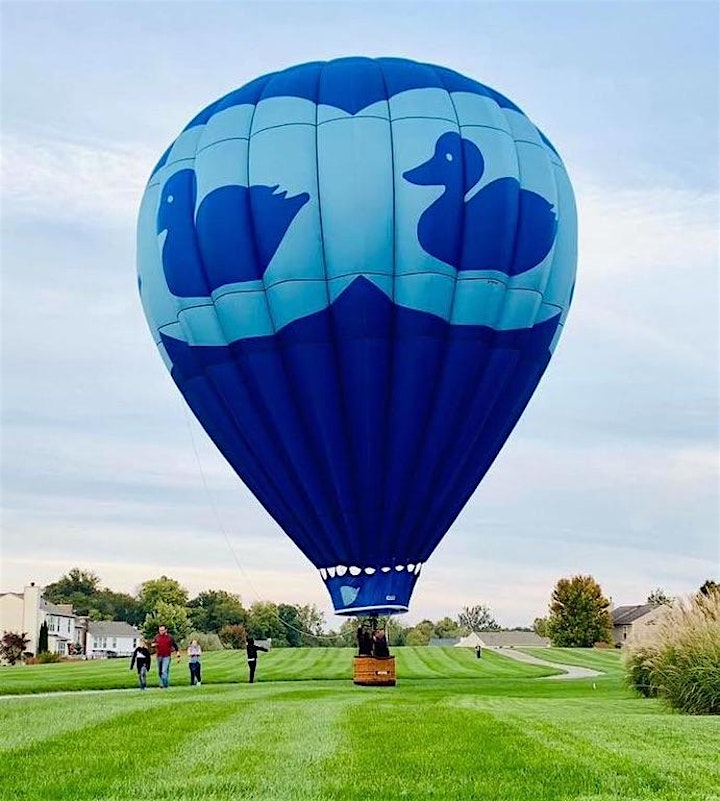 Pilots & Vendors
For information on being a Concession Vendor or a Pilot at the balloon festival call:
Lehigh Valley Hot Air (484) 632-6815