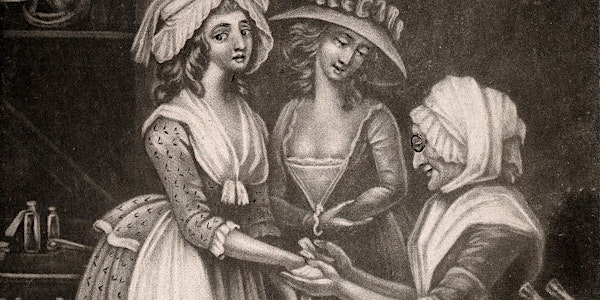 'A Species of Knowledge': Women and Medicine 1750-1850
Location
Keynes Library
Birkbeck School of Arts
43 Gordon Square
London
WC1H 0PD
United Kingdom
Description
Before booking your ticket please review the information below regarding your data.
This interdisciplinary symposium will examine the ways that women gained, exchanged, and recorded medical knowledge during the period 1750-1850, including through correspondence, manuscript circulation, publication, apprenticeship, and training while considering how women engaged in medical practice in a variety of contexts.
Keynote speaker:
Professor Hilary Marland (University of Warwick)
'"Say that I may rest here till my shattered nerves have recovered": Knowledge, negotiation, and nervous disorder in the diary and letters of Sara Coleridge, 1832-43'
Confirmed speakers:
Dr Erin Spinney (Wellcome Unit for the History of Medicine, University of Oxford)
'Seniority, Experience, and On-the-job Training at British Naval Hospitals 1775-1815'
Janette Bright (Institute of Historical Research, University of London)
'Women Advisers to the Foundling Hospital Governors'
Dr Alexis Wolf (Birkbeck, University of London)
'Self-Education and Mentoring in the Domestic Medical Texts of Margaret Mason, Lady Mount Cashell'
This event is free with advance booking required. Parents with children and participants with disabilities are encouraged to attend. A breakout room will be available and refreshments provided. If you have specific dietary or access requirements, please inform the conference organiser at alexis.wolf@bbk.ac.uk.
Supported by the Birkbeck/Wellcome Trust Institutional Strategic Support Fund and the Birkbeck Centre for Nineteenth-Century Studies. Please visit http://aspeciesofknowledge.wordpress.com for further information.
Image © Wellcome Collection.
Important Information: Eventbrite is a privately run platform for event booking. By booking via Eventbrite you will become an Eventbrite user, and your data will be processed by them as described in their privacy policy. In addition please note that data regarding your booking and attendance at this event will be passed from Eventbrite to Birkbeck and processed in line with this privacy notice.