Description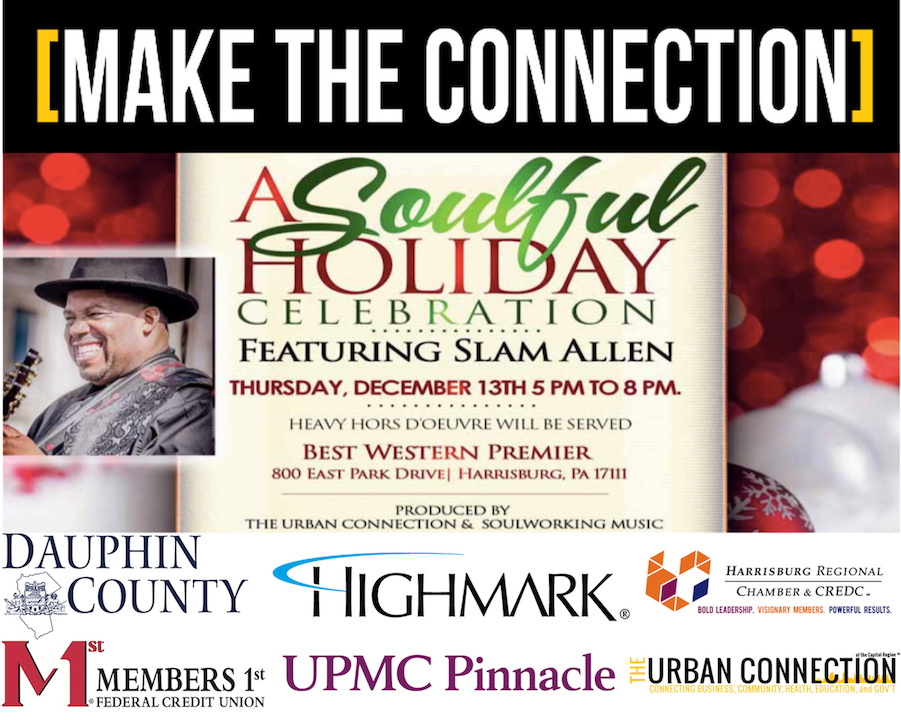 Make The Connection To
A Soulful Holiday Celebration
Featuring Slam Allen
Thursday, December 13th 5:00pm to 8pm
Are You New To The Capital Region?
Do you already live here simply want to meet, mingle and have some fun?
Then Make The Connection is just for you!
Enjoy Heavy Hors d'oeuvres in a sunken living room setting for one hour of meet and greet followed by a ninety minute concert with the internationally renowned Slam Allen.
Hosted by Vera Cornish, Publisher of The Urban Connection, Make The Connection highlights the richness of culture in the Capital Region as a great place to live and work!
We connect people, places, and resources from special events in captivating venues to marketplaces offering a variety of cultural cuisines. If you love music festivals, then it's Destination Dauphin County.
Stimulating, passionate, and bold, there is always something amazing to do!