A SoMoClo™ Evening: Social Mobile Cloud

Friday, November 18, 2011 from 6:00 PM to 8:00 PM (EST)
Event Details
Come spend your Friday night learning about SoMoClo while drinking some fresh, FREE BEER! 

Social Mobile and Cloud are one thing, not three – hence the name: SoMoClo. Cloud is the core, mobile its edge, and social the connections between endpoints. It places the disruptive technologies that are transforming businesses in context, and describes the technical and services infrastructure needed to provide that ideal end-user experience where everyone's connected (social), everywhere they go (mobile), and have access to data when they need it (cloud).
This event will explore the opportunities that SoMoClo presents to startups, as well as to more established businesses.  A panel of experts will discuss the impact of the SoMoClo phenomenon on both the consumer and the enterprise.  A highly interactive Q&A session will close the evening, with attendees invited to present their SoMoClo business challenges to the experts for comment and advice.

Panelists include:

Moderator: Andrew Borg, Senior Research Analyst (Wireless & Mobility), Aberdeen Group

 Aberdeen Group provides fact-based research and market intelligence that delivers demonstrable results, and has established a research initiative on converged IT ecosystems. The initiative evaluates the impact of social, mobile, and cloud technologies as one phenomenon - not three. Coining the term SoMoClo™, Aberdeen views cloud as the core, mobile as its edge, and social as the connectors between the edge endpoints. Andrew Borg is Aberdeen's senior analyst for Wireless & Mobility, and a principal of the SoMoClo initiative.
Joselin Mane, Founder, BostonTweetUp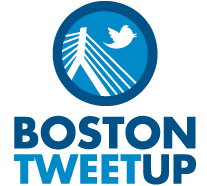 Joselin is a passionate Internet Marketing Consultant with 20+ years of computer technology experience, 9 years of Online Marketing experience and 10+ years of Business Development experience, a powerful combination that is rarely seen in this new media market. Joselin is CEO of both LITBeL Consulting an Internet Marketing and New/Social Media Consultancy and BostonTweetUp, an event planning and promotional service.
Jim O'Neil, Developer Evangelist, Microsoft Corporation

Jim
joined Microsoft in April 2008 after nearly 12 years working for Sybase in a support and sales consultant role for its developer tools, namely PowerBuilder and EAServer. Prior to that he worked on various DoD projects at MITRE (Bedford, MA) and BDM International (in McLean, VA, now subsumed by Northrop Grumman). Jim received his B.S. in Mathematics and Computer Science from Austin Peay State University in 1985 and his M.S. in Computer Science from Duke University in 1987.

Jeffrey Lamboy, Program Manager, Rackspace Startup Program

Jeff successfully builds sustainable relationships and provide strategic business solutions by utilizing more than 17 years of experience in business development, project management, integrated communications, financial analysis, change-management, and marketing communication.


Please note that this is a 3-day event! You can find registration for the other events here:

EFactor Presents: Mobile App Accelerant (Thurs, Nov 17 | 6:30 - 9:30pm): The new buzz word around town is mobile app. In 2010 mobile applications brought in $2.2 billion. That's right…billion! Even more impressive is the fact that figure is up 160 percent from 2009! The mobile app industry is exploding right before our eyes! 
AT&T Mobile App Hackathon (Sat, Nov 19 | 10am - 8pm): Mobile App Hackathon is an event produced by the AT&T Developer Program and 

Apigee

 that is designed for attendees (technical & non-technical) to learn about new technologies, build apps/mobile apps, get fed, compete for prizes across different categories and most importantly: meet new people and scout for teammates to work on new or current projects.



When & Where
55 Northern Ave
Boston, MA 02210


Friday, November 18, 2011 from 6:00 PM to 8:00 PM (EST)
Add to my calendar
Organizer
MassChallenge is the most startup-friendly accelerator on the planet. No equity and not-for-profit, we are obsessed with helping entrepreneurs across all industries.
We also reward the highest-impact startups through a competition to win a portion of several million dollars in equity-free cash awards. Through our global network of accelerators in Boston, London, Jerusalem, Geneva and Mexico City and unrivalled access to our corporate partners, we can have a massive impact - driving growth and creating value the world over.