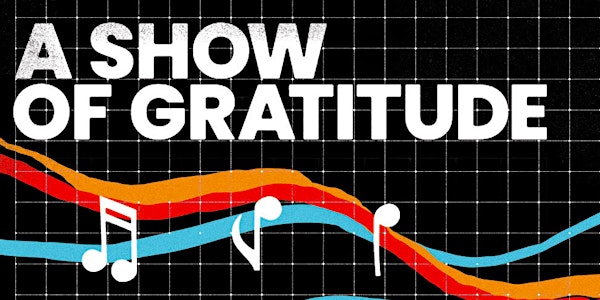 A Show of Gratitude
ALL AGES
Presented by Red Dirt Relief Fund
A Show of Gratitude benefit concert at historic Tower Theatre in Oklahoma City on June 5, 2021.
When and where
Location
Tower Theatre 425 NW 23rd St Oklahoma City, OK 73103
About this event
NOTICE: FOR THE SAFETY OF OUR GUESTS, ARTISTS, AND STAFF FACE COVERINGS WILL BE REQUIRED TO BE WORN PROPERLY AT ALL TIMES UNLESS SEATED. IN AN EFFORT TO ENFORCE SOCIAL DISTANCING GUIDELINES OVERALL CAPACITY HAS BEEN REDUCED BY 80% (204 MAX) AND ALL TICKETS TO THIS SHOW ARE SOLD IN GROUPS OF 2, 4, & 6. PLEASE BRING GUESTS YOU ARE COMFORTABLE WITH TO FILL PURCHASED SEATS. UNUSED SEATS WILL NOT BE REFUNDED.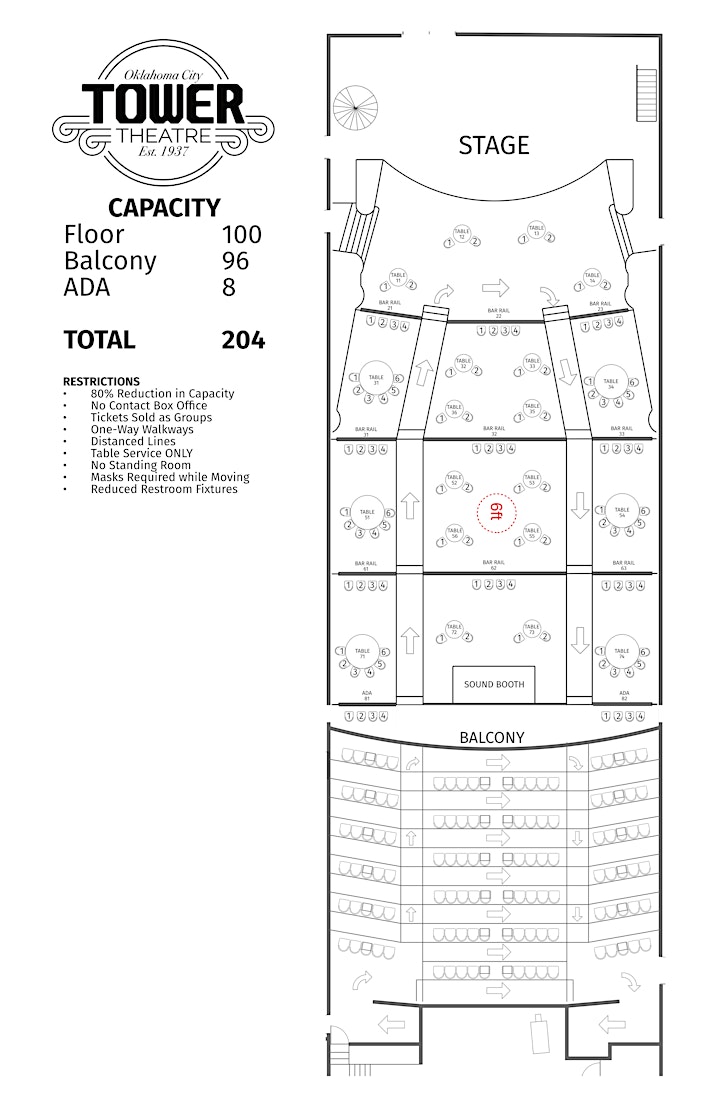 Doors: 6 pm | Show: 7 pm
Presented by Red Dirt Relief Fund
About:
Show of Gratitude will feature four Oklahoma musicians who received COVID Crisis Grants from Red Dirt Relief Fund (RDRF) last year during the pandemic. With overflowing gratitude, RDRF is excited to host their first LIVE show this year to say Thank You to everyone who donated to help our Oklahoma music industry survive all the show cancellations. All proceeds will benefit the Red Dirt Relief Fund to help more musicians in the future.
DONATE TO RED DIRT RELIEF FUND TODAY
Performers:
Kierston White
Stephen Salewon
Carter Sampson
Jabee
Learn more about Red Dirt Relief Fund (RDRF):
Red Dirt Relief Fund provides a safety net of critical assistance to Oklahoma music people.
Founded in 2012 by an all-volunteer board, Red Dirt Relief Fund helps Oklahoma music industry professionals facing unforeseen emergencies that prevent them from working. We provide grant funding directly to music people in crisis, traditionally up to $3,000 annually/$10,000 lifetime max. From 2012-2019, RDRF granted a total of $192,350 to 67 music people across 15 Oklahoma counties to help them recover from accidents, chronic medical issues, natural disasters, substance abuse treatment and mental health crisis.
Since the pandemic began, RDRF has granted $272,000 to 700+ music people in Oklahoma, and that number is expected to continue rising with an unprecedented crisis facing the music industry due to COVID-19. All of the musicians.
SOCIAL DISTANCING GUIDELINES
For the safety of our guests, staff and community, this show features limited seating and social distancing expectations, in addition to increased cleaning and sanitizing measures.
Maximum capacity reduced by 80% (204 People)
All employees and guests required declare any symptoms
All employees and guests required to wear PPE Face coverings (Guests may remove face covering only while seated)
TICKETS SOLD ONLY IN GROUPS OF 2, 4, & 6. Tables and Rails on the Floor and Grouped Seats in the Balcony.
Box Office is closed – all sales online and no-contact ticket verification
No counter service. All service will be provided by Tower Theatre Staff to tables or chairs.
All guests for an event must be registered and contact info provided. We do this for contact tracing purposes in the instance of a known viral presence
Tower Theatre continues to reserve the right to remove anyone from the building for any reason including but not limited to following PPE and Social Distancing rules.
Gathering and standing around is generally prohibited. Groups may be asked to separate or distance themselves if Tower Theatre Staff deems necessary.
Elevator limited to 1 guest
VENUE INFO
Free parking lot directly south of the theatre across 23rd street
Full bar inside venue
No weapons of any kind are allowed in the building