Description
A SHIP IN THE WOODS has invited a stellar lineup of artists and musicians to perform and exhibit on May 18th with the goal of raising funds to support its inaugural music residency. In the spirit of adaptability, improvisation, and collaboration, SHIP is proud to honor our community of cultural producers with a diverse range of experiences dedicated to challenging convention and celebrating contemporary art.

WITH LIVE PERFORMANCES
Dynasty Handbag, Baby Bushka, Amy Cimini, Brigid Dawson (Thee Oh Sees), Shannon Lay, Amenta Abioto, Kera, Open Oscillator

EXPERIMENTAL SOUND AND INSTALLATIONS
John Dombroski, Luminul, Sarah Hankins, Helixhand, Taser Island, and Chris Warren

AND VISUAL ART
DITHER Curated by Corona + Grize Projects
Tauba Auerbach, Julian Klincewicz, India K, Lora Mathis, Alex Miranda, Akiko Surai

MORE INFO
General Admission tickets: $15.00 at door
Parking at Felicita County Park, Escondido
742 Clarence Ln, Escondido, CA 92029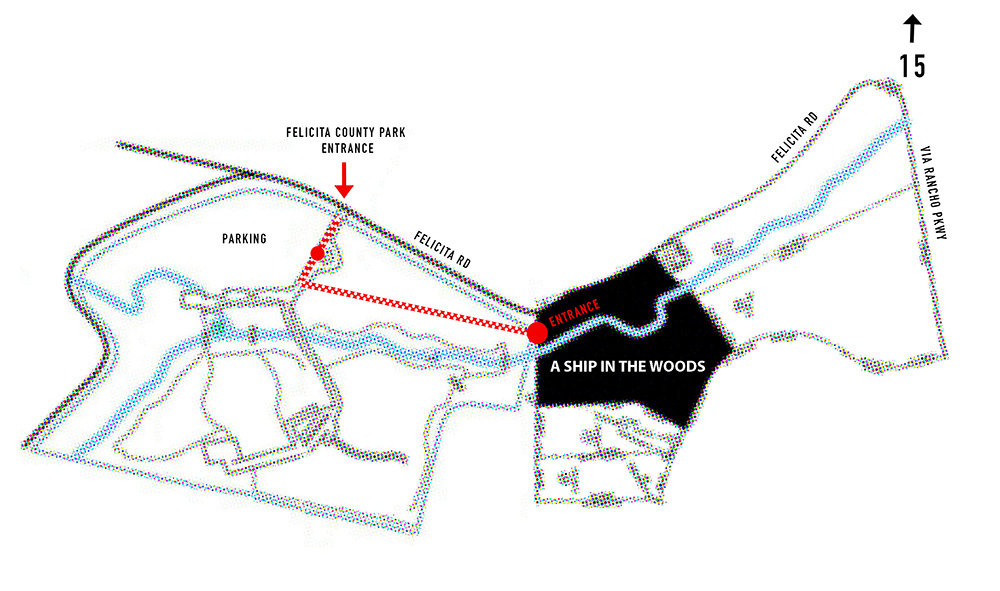 RESIDENCY PROGRAMS
The Music Residency is a 2-week residency opening to the public this Fall (2019) for artists looking to either start or complete a project, with 24/7 access to a production studio. In 2016 we received a grant from the County of San Diego to support the construction of a music studio, this benefit will help raise funds to complete the construction of the studio, which will include soundproofing, instruments, and recording equipment. We have invited Portland based singer, song-writer and producer Amenta Abioto to be our first music residency participant.

MORE
• $15.00
• Food and Drink available on-site
• Sunscreen and blankets are encouraged if you plan to stay for the entirety of the event!

Organizer of A SHIP IN THE WOODS Music Residency Benefit
A SHIP IN THE WOODS is a 501(c)3 non-profit art incubator working to engage elevated dialogues in art, science, music and culture based in Southern California. Through diverse curated events, residency program and collaborations, it has become a thriving community of innovative thinkers and supporters championing unforeseen insights which arise from the world we inhabit.