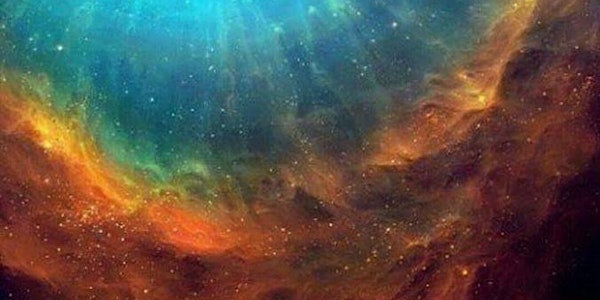 A Shift in the HeartLand; Discovering Our Hearts Alchemy
When and where
Location
Kearney Holiday Inn 1110 2nd Ave Kearney, NE 68845
Refund Policy
Refunds up to 1 day before event
Description
Schedule of Events
(Subject to some adjustments)
Friday the 22nd (2/22)
4:00 - 6:00
Preconference Healing Op'portal'tunities
(Yes I did just make up that word)
There will be some healers set up to assist you in some preconference awareness's/attunements.
These will be additional cost. Each practitioner will have there own reasonable fee. From donation to around $20 to have an idea.
6:30 - 8:30
Discovering Our Hearts Alchemy - The Alchemy of the New World
Julie Krull and Myself will be presenting this section.
Saturday the 23rd (2/23)
8:30 Registration
9:00 Welcome
9:45 2 Options
Attuning Your Field Amos Burkey and Patty Bean
OR
Calming Your Nervous System Austin Fletcher, Robin Haywood and Teresa Bushnell
10:45
Community Conversations
We will gather in small circles, practicing and playing with conversations around topics that we may create new perspectives around. This could be looking at our limits, our resistance, reframing, feeling or changing the vibration around things.
LUNCH - Always awesome!
1:00
Alchemy Allies 3 choices
Plant Medicine - Red Road Herbs
Nidra Journey - Jessica Thompson

Blessings - Robin Haywood
2:00
Alchemy of Forgiveness and Courage CeCe Converse
Alchemy of Inspiration and Courage Teresa Bushnell
3:30
Hearts Alchemy Visions - Julie Krull

4:30
Questions and winding forward.
**********************************************************************************************************************************
"Like Hearted"

A few months ago some folks were thinking about starting a circle and were reaching out to friends and acquaintances with similar interest. Everyone showed enthusiasm around gathering, one said "it would be great to be around like-minded people" This statement got me a pondering.
What is "like minded"? What does that really mean to me? Does that mean we have the same thoughts about a subject matter? Does that mean we do the same things? Does it mean someone doesn't challenge me in my thoughts? What does it really mean and do I want to hang around like minded folks?
(Now this is a small fraction of the questions)
I am not opposed to a person's mind, thoughts or thinking… I actually am interested in that. I am more interested at this point in my path to be around "like hearted" people. I want to be in my heart more. I want to listen and make decisions with my heart. I want to connect with people's hearts, their essences, their presence. I want to lead with my heart. I want my heart to walk with me in every moment.
So perhaps when you catch yourself saying "like minded" you might ponder is that what I really mean?

So, this year's Shift in the HeartLand, tag line is "Continuing Like Hearted Experiences "It is a place we can all practice being in our hearts. We can practice having conversations and observations about ourselves in our hearts. It is a place of witnessing, practicing, and observing without judgement, instead from a place of love. When in judgement there less room for love for others or ourselves.

Come play, come practice, come see what arises, come experience our collective Shift and our personal Shifts in the next Shift in the HeartLand.
A more detailed schedule will be added as the energy of the conference reveals itself to me.