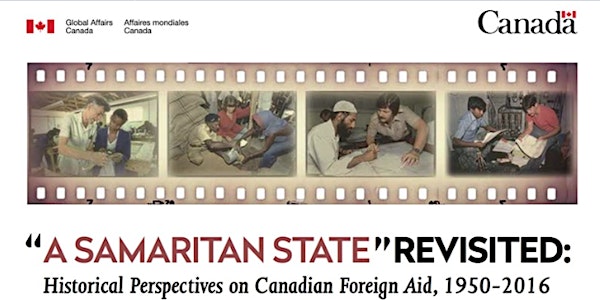 "A Samaritan State" Revisited: Historical Perspectives on Canadian Foreign...
Event Information
Location
Robertson Room, Global Affairs Canada
Lester B. Pearson Building
125 Sussex Drive
Ottawa, ON
Canada
Description
"A Samaritan State" Revisited is a two-day conference on 12-13 December 2016 that will explore aspects of the history of official Canadian development assistance, a field of rapidly growing interest and sophistication among young scholars in Canada. The conference, which represents a mix of junior and senior academics, will trace the broad ideological and institutional origins of Canada's ODA in the 1950s, as well as specific themes in its evolution and professionalization after 1960. A final session will explore the contemporary history of Canadian aid from the early 1990s to the present. Taken together, these new papers represent the most comprehensive overview available of the current historiography on this subject.
The conference, whose title acknowledges the 50th anniversary of the publication of Keith Spicer's pioneering study on Canadian foreign aid, A Samaritan State?: External Aid in Canada's Foreign Policy, is co-sponsored by the Historical Section of Global Affairs Canada in collaboration with Bishop's University and Carleton University. It will bring together several of Canada's leading foreign aid scholars, including:
Stephen Brown (Ottawa) on the historic challenges of development policy coherence;
Jill Campbell-Miller (St. Mary's) on Canada and the origins of the Colombo Plan;
David Webster (Bishop's) on Canada and UN Technical Assistance in the 1950s;
Sonya de Laat (Western) on CIDA's evolving visual culture;
Dominique Marshall (Carleton) on CIDA-Oxfam relations;
David Black (Dalhousie) on Canadian Aid to Africa;
And many more...
Speakers include:

Francois Audet and Francis Paquette (UQAM) on Canadian aid in a terrorist age.

"A Samaritan State" Revisited will interest academics, graduate students, Global Affairs Canada staff (active and retired), Ottawa-based humanitarian NGOs, and the diplomatic community. A detailed programme and speaker biographies are posted on the Canadian Network on Humanitarian History website: http://aidhistory.ca/talk/a-samaritan-state-revisited/#description-tab.
There is no registration fee for this conference, but as seating is limited, those wishing to attend are asked to register in advance. Registrants will require government-issued photo identification to enter the L.B. Pearson Building.
For more information, please email the organizers at Dominique_Marshall@carleton.ca, dwebster@ubishops.ca, or greg.donaghy@international.gc.ca, or call Greg Donaghy at 343-203-2069.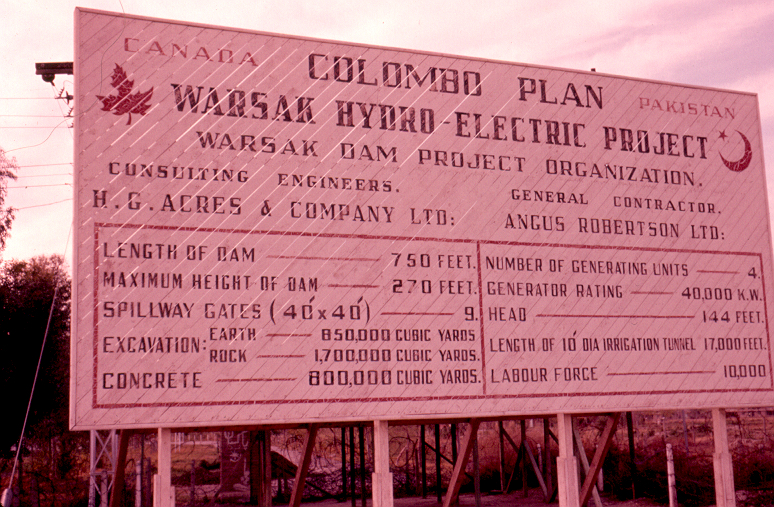 Special Workshop on Archives:
Join us before the conference opens on the morning of 12 December 2016 for a special two-hour workshop hosted by the Canadian Network on Humanitarian History (CNHH) on archival resources available for studying the history of Canadian foreign aid. Archivists, record managers, and librarians will explore the origins, organization, and current state of CIDA and Global Affairs Canada records related to Canadian aid from the 1950s to the present, followed by discussion. Professor Kevin Bruschett (RMC) will also outline the CNHH's own project to develop a guide to using CIDA records effectively. The workshop will begin at 9:30 am in the Rendez-Vous Room in the Lester B. Pearson Building, 125 Sussex Drive.
Please note: if you are interested in attending this special workshop, select "yes" on the conference registration form. If you would like to attend the workshop only, please indicate this in the comments box upon registration.
Location
Robertson Room, Global Affairs Canada
Lester B. Pearson Building
125 Sussex Drive
Ottawa, ON
Canada