Description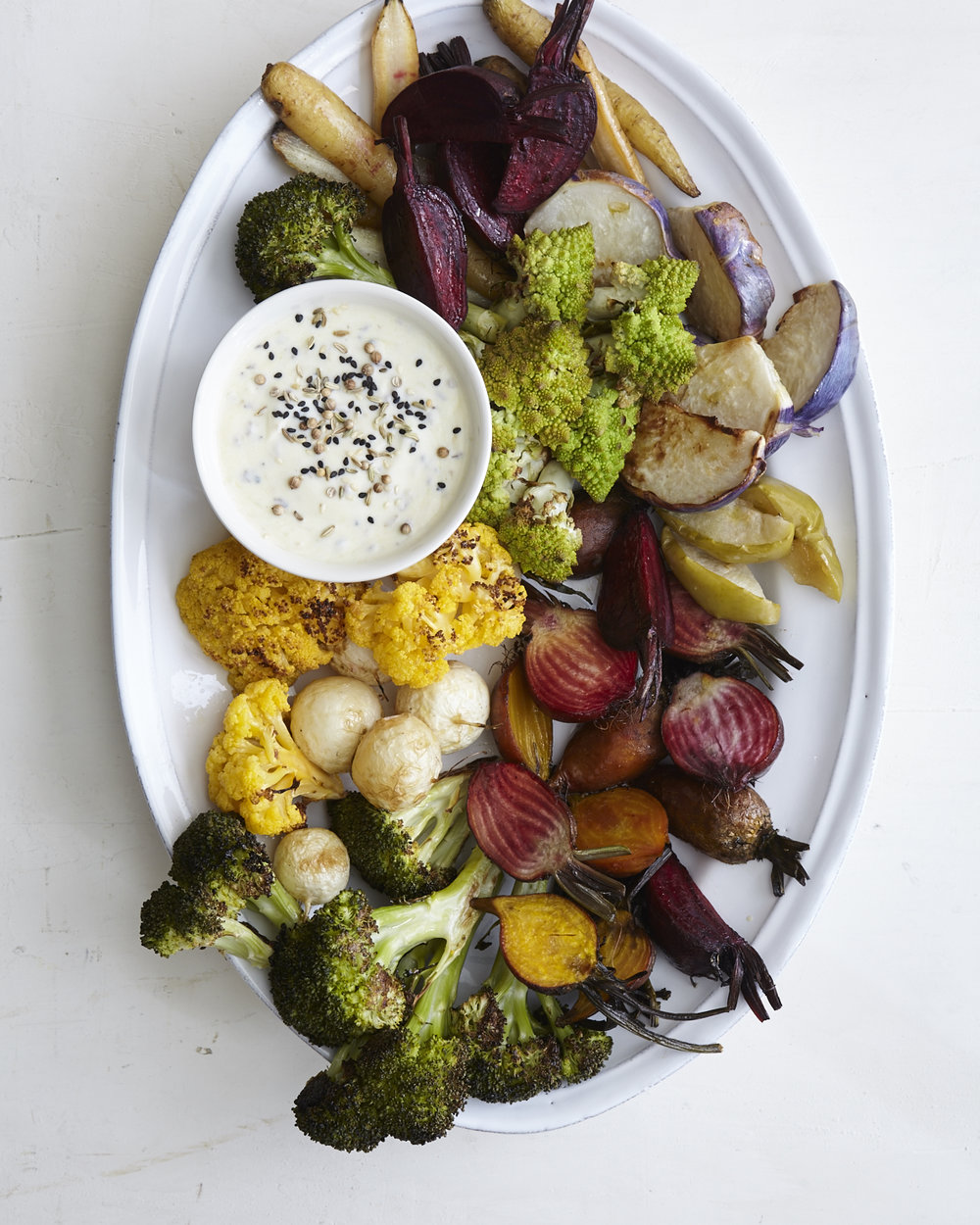 A "saladish" recipe is like a salad, and yet so much more. It starts with an unexpectedly wide range of ingredients, such as Japanese eggplants, broccoli rabe, shirataki noodles, Bosc pears, and chrysanthemum leaves. It emphasizes contrasting textures—toothsome, fluffy, crunchy, crispy, hefty. And marries contrasting flavors—rich, sharp, sweet, and salty. Toss all together and voilà: an irresistible symphony that's at once healthy and utterly delicious.
Join us for a saladish inspired four-course dinner from Chef Ilene Rosen. Cooking the saladish way has been Ilene Rosen's genius since she unveiled the first kale salad at New York's City Bakery almost two decades ago. Admission includes dinner, your very own signed copy of the cookbook, and limited-edition tote bag.
MENU
pumpkin seed hummus, cucumber shallot dip, lime salt, vegetables
peas & carrots on papadum
mini baked, marinated tofu / Vietnamese salad sandwiches
red cabbage & chickpeas with a kick
old-fashioned cinnamon sugar donuts
Wine for sale on premises.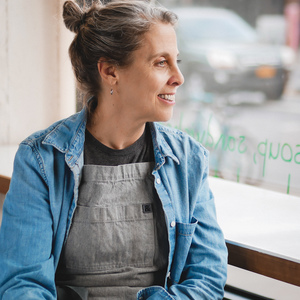 ILENE ROSEN is the chef, creative director, and co-owner of R&D Foods, a specialty grocery shop featuring her prepared foods that opened in Prospect Heights, Brooklyn, in 2013. Previously, Rosen spent fifteen years as the savory chef at City Bakery, where she basked in the glory of seasonal produce and honed her craft creating the salad bar that gained a cult following. Rosen resides in Brooklyn, a seven-minute walk from her shop and a two-minute walk from the Grand Army Plaza Greenmarket, where she continues to be exuberant about fruits and vegetables.
Saladish was written By Ilene Rosen With Donna Gelb.