A SAFeR Approach (Workshop on Domestic Violence Custody Cases)
Description
A SAF

e

R Approach: Screening, Assessing, Focusing on the Effects, and Responding to Domestic Violence in Child Custody and Visitation Cases
This workshop, presented in partnership between the NMCADV and the Battered Women's Justice Project, will provide guidance and best practices to better advocate for domestic violence survivors and their children in custody cases.
Research confirms what experienced practitioners know: child custody and visitation decisions often happen without adequate regard for peoples' real-life experience of domestic violence.
Many factors contribute to this problem including:

lack of awareness about domestic violence;
confusion about professional roles and responsibilities around domestic violence;
inconsistent screening and assessment protocols;
misapplication of assumptions, biases and beliefs;
ill-informed decision making around domestic violence;
and disconnected outcomes, interventions and services to address domestic violence.
This presentation introduces a structured approach to decision-making in domestic violence-related custody cases that centralizes the experience of battered parents and their children. It involves universal screening and assessment of domestic violence; focusing on the effects of domestic violence and the harms it produces; and crafting responses that address and correct, if possible, the nature and consequences of abuse. The workshop will also acquaint participants with tools to implement the SAFeR approach and opportunities to apply the tools during the session.
Who Should Attend:
Advocates & Attorneys - This workshop is designed for a multi-disciplinary audience of advocates, attorneys and other professionals who work in settings in which child custody and visitation decisions are made.
Course Goals:
At the conclusion of this workshop, participants will be better able to:
Apply the SAFeR approach to domestic violence related child custody and visitation cases;
Utilize tools designed to enhance their ability to respond to suspicions of domestic violence;
Develop responses that account for the nature, context and implications of domestic violence in specific cases.
This presentation is specifically designed to complement Ms. Frederick and Ms. Davis' presentation at the June 8th, 2017 Judicial Conclave.
Presenters: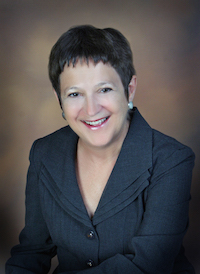 Loretta M. Frederick, J.D., has served as Senior Legal and Policy Advisor of the Battered Women's Justice Project (BWJP), a national resource center on domestic violence legal issues, since 1996. The focus of her current work is improving the capacity of family courts to identify and account for domestic violence in child custody cases. Loretta began her career practicing family law with Southern Minnesota Regional Legal Services and founded the statewide Battered Women's Legal Advocacy Project. Since then she has done training and consultation on domestic violence law and policy with and for judges, advocates, attorneys, prosecutors and law enforcement officers in the U.S and around the world. Loretta worked with National Council of Juvenile and Family Court Judges to draft the Model State Code on Domestic and Family Violence and has served for many years as faculty for the National Judicial Institutes on Domestic. She spent three years in association with the Domestic Abuse Intervention Project (Duluth, Minnesota) as a consultant for the U.S. Marine Corps as it developed its Coordinated Community Response to domestic violence. Her work with the Minnesota State Bar Association has included serving as Chair of the Family Law Section and of its Domestic Abuse Committee.
Gabrielle Davis, J.D., is a Legal & Policy Advisor with the Battered Women's Justice Project. Before joining BWJP, she was a Clinical Professor of Law at the University of Toledo College of Law where she founded and directed a domestic violence clinic and taught courses in gender violence and feminist legal theory. She chaired the local DV coordinated community response and fatality review teams, conducted community-based research, and helped shape local domestic violence policy and practice in the civil and criminal justice systems. She has published extensively in the field and her community work has been recognized by numerous awards and commendations including a 2009 Jefferson Award for Public Service. She currently serves on the AFCC national task force on child custody evaluations and domestic violence and the editorial board of the Family Court Review.
Cost:

Attorneys: $25 includes CLE fee.
FREE for all domestic violence program advocates, legal advocates, and non-attorney court professionals.
Logistics:
Date:
Friday, June 9th
Time:
8:30AM-1:00PM
Location:
State Bar of New Mexico
5121 Masthead NE
Albuquerque, NM 87109
Google Map
Refreshments:
Coffee, tea, and light breakfast & snacks provided throughout the day.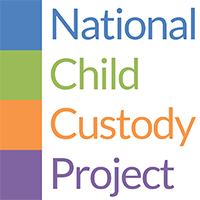 For additional information about the BWJP National Child Custody Project visit: http://www.bwjp.org/our-work/projects/national-child-custody-project.html


This training is being sponsored and hosted by
The New Mexico Coalition Against Domestic Violence