Daughter of the late Anti-Racist Dorothy Hampton Marcus hosts open forum for dialogue for Allies of the Black community.
About this event
"We don't have to take responsibility for what our forefathers did, but it does not mean we don't take responsibility for what we do. White people are not free as long as they are afraid."
Dorothy Hampton Marcus (1932-2018)
I am the daughter of an unsung Anti-Racist who dedicated her adult life to being an ally to the Black community and promoting racial understanding since the late 1950's. Her name was Dorothy and after Alzheimer's prevented her from completing it; I finished writing her autobiography, a very important item on her bucket list.
You can learn more about her at www.dorothystory.com There is also a list of resources and links on her site for Allies (#allylist) a starter kit for those who believe we can all make this country a place that truly provides "Liberty and Justice For All".
Past talks have navigated what it really means to defund the police, how to talk to family members about racism, the 2020 election, sharing resources from the Ally List and processing current events.
Please join me as I continue my mother's work. Bring your questions, thoughts, and feelings and ideas.
ALL ARE WELCOME.
Thank you.
A zoom registration will be sent out to all registrants.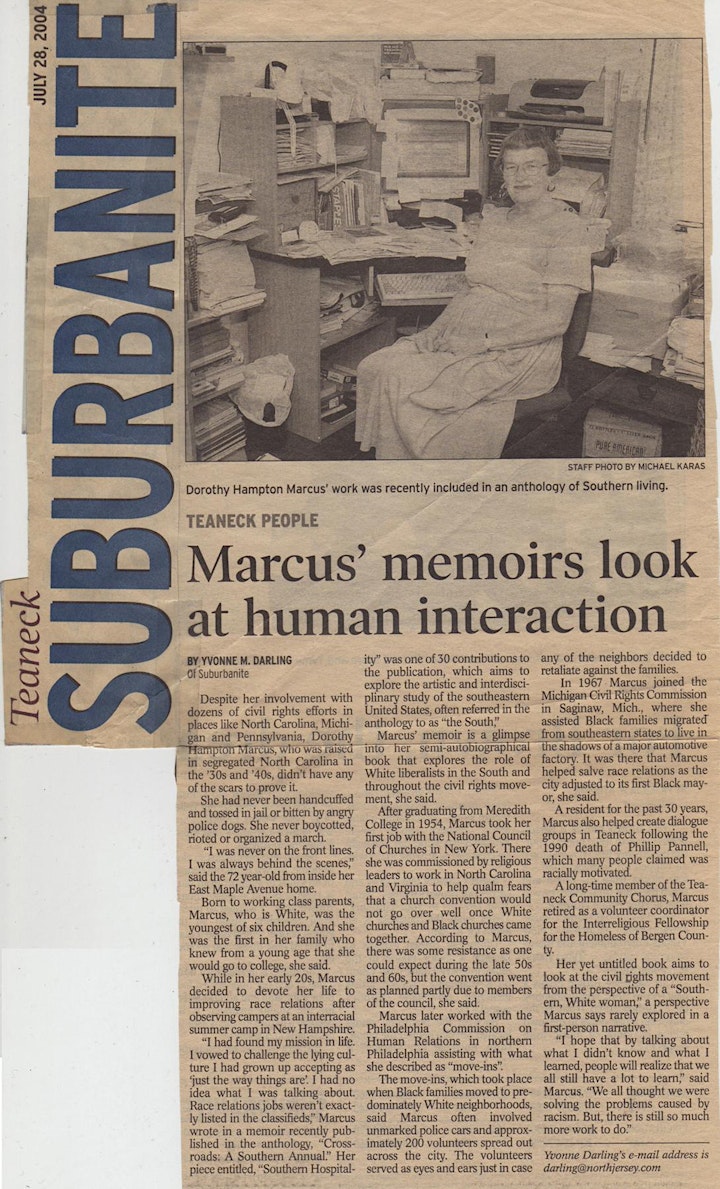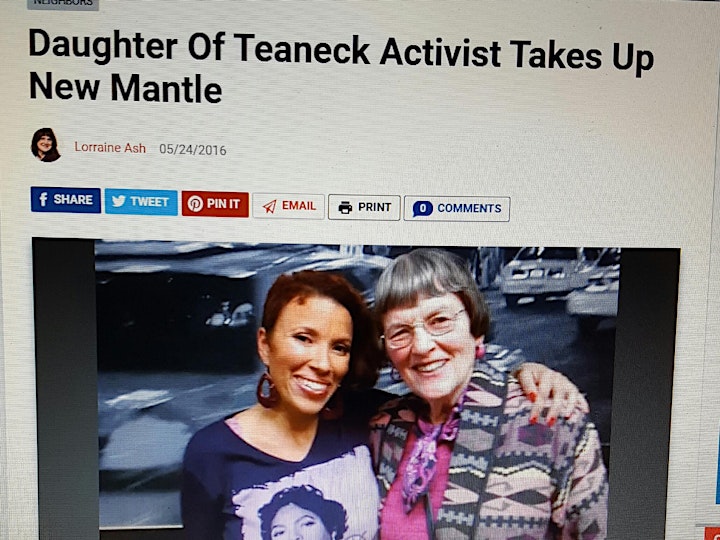 Organizer of A Safe Space for White Allies of #BLM to Eradicate Racism