Sales Have Ended
Registrations are closed
Event Information Sunday, July 10th, 2016 - 8:30 AM Douglas Park, Chicago, IL 60608 Corner of Roosevelt Road and California Ave. Thank you for registering for A Safe Haven Foundation's 6th Annual 5K RUN! To End Homelessness! Your registration has been received and is being processed. Your race bib will be assigned and distributed to you on race day or at pre-packet pickup: Thursday, July 7th 10:00 a.m. - 7:00 p.m. | THE LIMITED - Water Tower Place, 845 N. Michigan Ave Friday, July 8th 10:00 a.m. - 7:00 p.m. | THE LIMITED - 66 Old Orchard Shopping Center, Skokie Saturday, July 9th 10:00 a.m. - 7:00 p.m. | THE LIMITED - 5 Woodfield Mall, Schaumburg Please print and bring this registration summary with you when picking up your packet. Sponsorship and Volunteering Do you have a business, a friend, or a contact with the capacity to financially sponsor this event? Or do you know someone interested in volunteering on race day? Email agerontakis@asafehaven.org for sponsorship information and volunteer opportunities. Thank you for supporting A Safe Haven Foundation's mission to End Homelessness! - A Safe Haven Team
Sales Have Ended
Registrations are closed
Event Information Sunday, July 10th, 2016 - 8:30 AM Douglas Park, Chicago, IL 60608 Corner of Roosevelt Road and California Ave. Thank you for registering for A Safe Haven Foundation's 6th Annual 5K RUN! To End Homelessness! Your registration has been received and is being processed. Your race bib will be assigned and distributed to you on race day or at pre-packet pickup: Thursday, July 7th 10:00 a.m. - 7:00 p.m. | THE LIMITED - Water Tower Place, 845 N. Michigan Ave Friday, July 8th 10:00 a.m. - 7:00 p.m. | THE LIMITED - 66 Old Orchard Shopping Center, Skokie Saturday, July 9th 10:00 a.m. - 7:00 p.m. | THE LIMITED - 5 Woodfield Mall, Schaumburg Please print and bring this registration summary with you when picking up your packet. Sponsorship and Volunteering Do you have a business, a friend, or a contact with the capacity to financially sponsor this event? Or do you know someone interested in volunteering on race day? Email agerontakis@asafehaven.org for sponsorship information and volunteer opportunities. Thank you for supporting A Safe Haven Foundation's mission to End Homelessness! - A Safe Haven Team
Description


SUNDAY, JULY 10, 2016
A Safe Haven Foundation will hosts its 6th Annual 5K RUN! To End Homelessness, on Sunday, July 10, 2016 in Chicago's historic Douglas Park, beginning at 8:30 a.m.
Online Registration closes at Midnight on July 9, 2016. Includes: Run/Walk Finisher Medal and Swag Bag (Event T-Shirt and more)

All proceeds will go to support the mission of A Safe Haven Foundation, one of the nation's leading non-profit organizations dedicated to transforming lives from homelessness to self-sufficiency with pride and purpose. Music and a FREE Kids Fun RUN! (registration required) will also be included.
Not a runner or a walker? You can still show your support by donating or sponsoring a runner or walker to support the mission. Contributions over $50 qualify donor to receive an Event Swag Bag, while supplies last!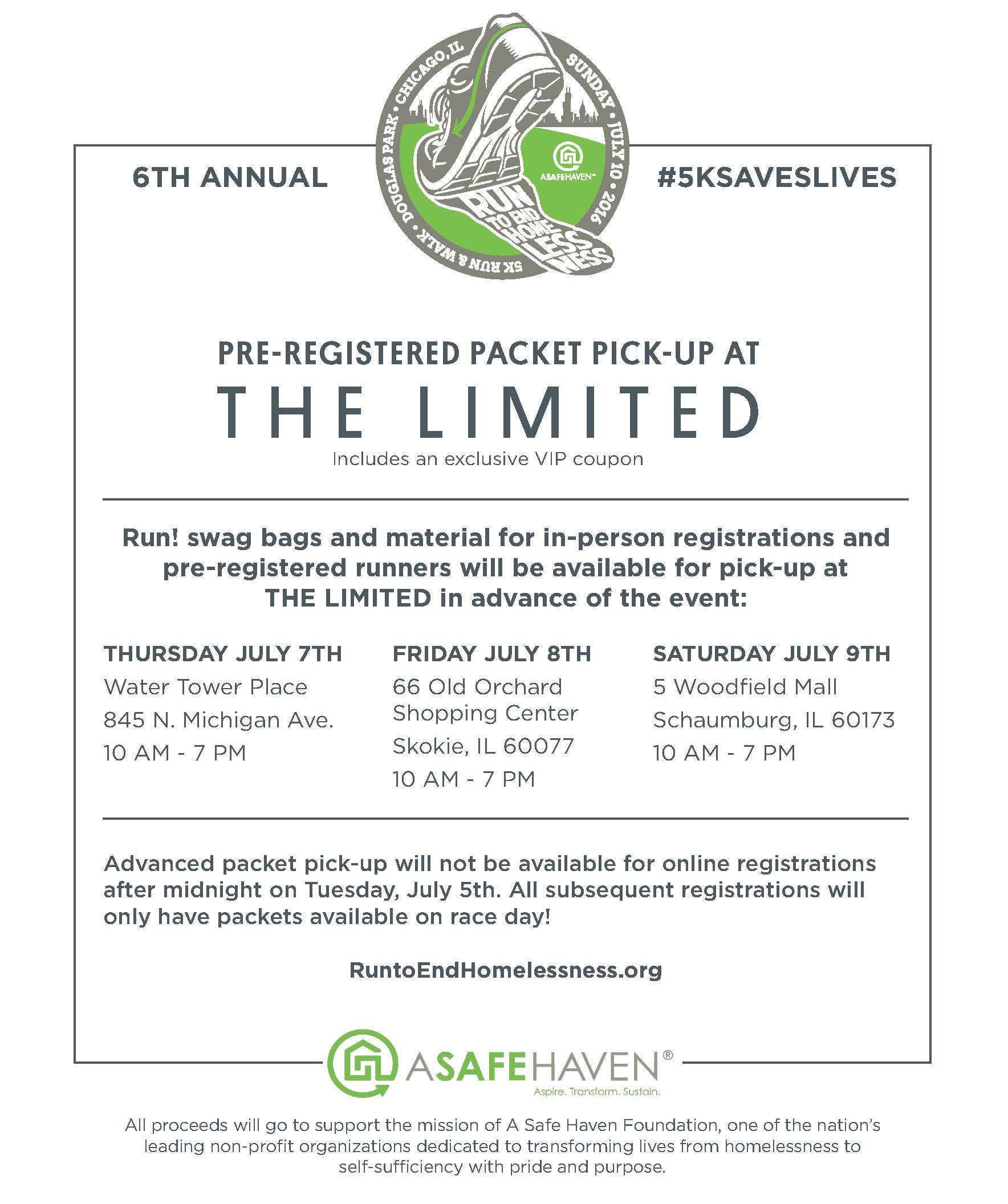 Course Description
The 5K RUN! To End Homelessness will take place in the historic Douglas Park. The course is a USATF and CARA certified 5K course.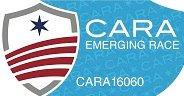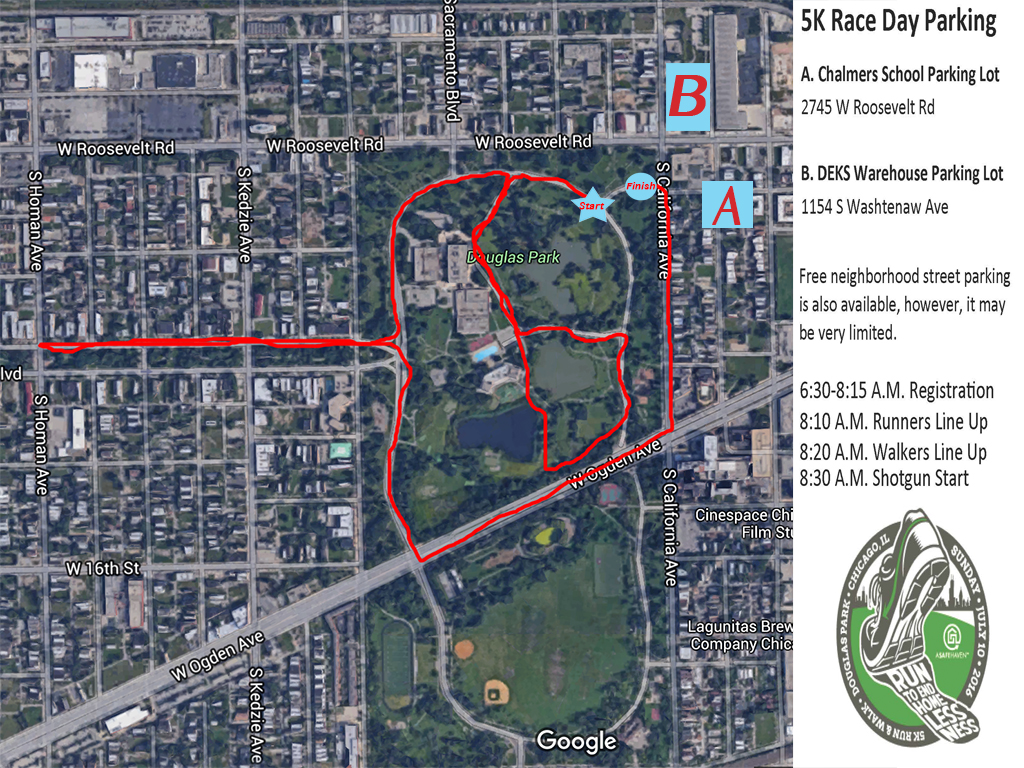 For sponsorship information, contact: Angela Gerontakis, RUN! Coordinator, at run@asafehaven.org or 773-435-8374.