Drive-in movie screening to raise $$ for the Ace in the Hole documentary
About this Event
Join us for the director's cut premiere of Power Tool Drag Races: The Movie, plus other fun short films!
This is an old skool drive-in style movie experience at the Fort Mason Center for Culture and the Arts. All your favorite characters from the in-progress Ace in the Hole documentary will be there, plus all you ever wanted to know about the POWER TOOL DRAG RACES!
Tickets are tiered at $100-$200 per vehicle - all proceeds go directly toward post-production of Ace in the Hole! Fort Mason provides concessions for purchase, or BYO picnic...
All tickets/reservations must be made in advance. No on-site sale of tickets is permitted
We are about to embark on the final phase of the Ace in the Hole film...POST-PRODUCTION! This requires ca$hola to help pay for an editor, composer, music licensing or paying our friends to use their music, color, sound design, graphics, etc. etc. etc.
Time: 8PM doors // 9pm screening
Your $100 (or more!!) serves as a 501c3 donation toward Ace in the Hole via our fiscal sponsor - Independent Arts and Media. After the event, you will receive a tax-deductible donation receipt and thank you from us!
Drive-in requirements:
Masks are required when outside of your vehicle. Masks with exhalation valves are not allowed.
Attendees must remain inside their vehicles except to use the restroom facilities or pickup concessions from the concessionaire.
Attendees who fail to follow safe distancing at the request of staff will cause the attendee to be subject to ejection of the event. No refund given.
All sound will be transmitted via FM transmitter directly into car radios. Ambient sound is not permitted.
⏬ ⏬ ⏬ ⏬ ⏬ ⏬ ⏬ ⏬ SHWAG NOW AVAILABLE (see below) ⏬ ⏬ ⏬ ⏬ ⏬ ⏬ ⏬ ⏬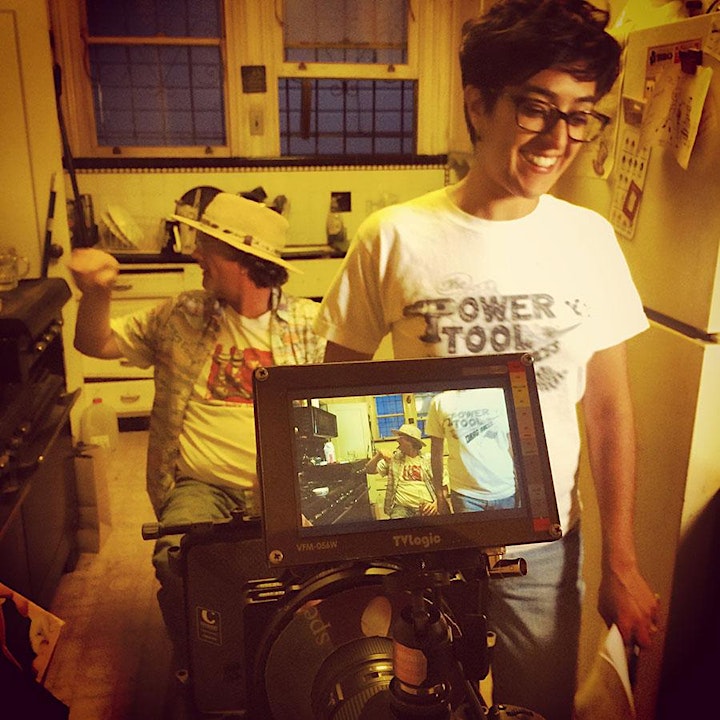 SEXY ACE JUNKYARD SHWAG -- now available!
Here's what we got for your fandom pleasure --
Ghouls Ate Ace t-shirts from a fundraiser at Cellspace
I ❤️ Ace t-shirts made by yours truly for all fans of Ace (all tees have website on the back)
Bumper stickers
Buttons courtesy of CTP