Description
Get PMP-certified and become a project management master!
Looking for skills that make you an attractive candidate to employers? There's never been a better time to get PMP-certified, with the Bureau of Labor predicting a 15% growth in project management positions by 2024.
That's why we're hosting this open discussion about all things project management. We'll talk about what you'll need to get started, how to navigate the PMI application, and review proven exam strategies to help boost your success on the PMP certification exam.
We'll answer questions, such as...
What is a project?
What kind of project managers (PM) are there?
What is it like to be a PM?
What does a project manager do?
Why do I need a PMP certification?
What is the Project Management Institute (PMI)?
What is the PMP certification process and what does it cost?
What is the PMP exam like?
This will be followed by a Q&A session. Join us and learn from an industry veteran how to crush the PMP exam.
Questions? Comments? Email us at spedrotty@leaderquest.net.

ABOUT THE HOST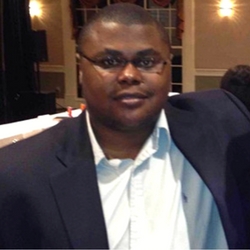 Qwincy Houston is a LeaderQuest Campus Director with over 10 years of experience in higher education, admissions, and leadership. He also has expertise in IT, cyber security, and business development. You can email him here.
ABOUT LEADERQUEST
LeaderQuest offers a variety of training programs in person and online to help students get IT and cyber security certifications. Programs take 10-25 days and are taught by expert instructors who have experience in the field. After getting certified, we make it our number one goal to find you a great position. Want to get certified? Contact us today!