Description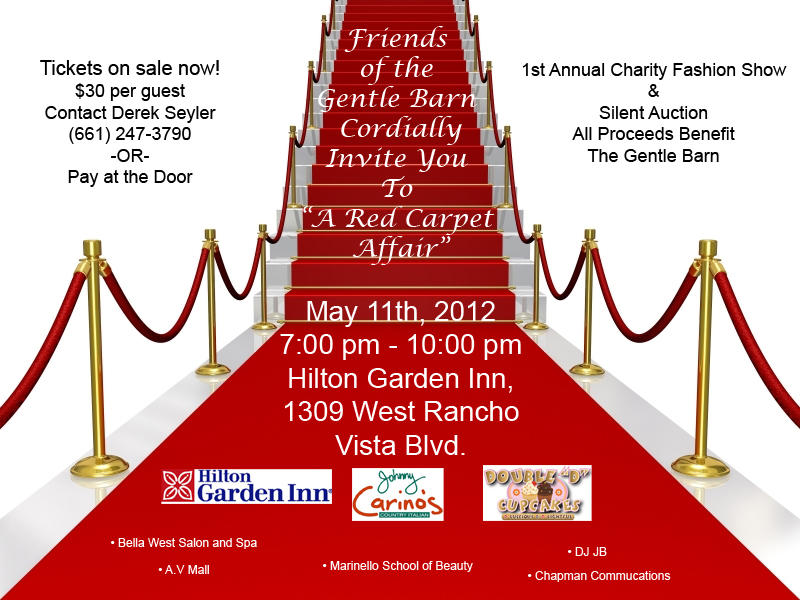 Organizer of "A Red Carpet Affair"
We are a group of Antelope Valley College Communications Students running charity events on behalf of The Gentle Barn, a sanctuary for abused and neglected farm animals which opens their barn to at-risk teenagers and children with special needs.
"A Red Carpet Affair" is our season finale. This event includes a Fashion Show, themed with the spirit of Old Hollywood but adding a sharp dose of 2012. (Produced by celebrity stylist Kelly Johnson)
The event is sponsored by local businesses who have donated goods and services to our silent auction. Some of these items include:  A variety of Amusement Park Passes, Golf Foursomes, Autographed HOF Raiders Football, much more to list!
The Hilton Garden Inn has donated it's Constellation Ballroom for our event.
Appetizers, courtesy of Johnny Carino's.
Cupcakes, donated by "Cupcake War Winner" Double D's.
ALL proceeds to benefit The Gentle Barn.
Please join us for an extravagant evening of fun!