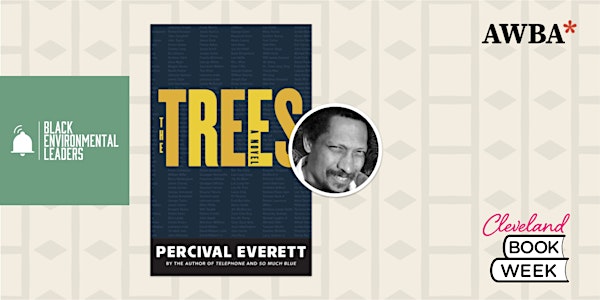 A Reckoning with Shared History: Lynching and Percival Everett's The Trees
Join Black Environmental Leaders and 2022 Anisfield-Wolf Winner for Fiction Percival Everett in a one-of-a-kind community event.
When and where
Location
St Ignatius of Antioch 10205 Lorain Avenue Cleveland, OH 44111
About this event
Early in 2022, the story of John Jordon began to resurface more than a century after he was chased by a mob and shot for eating cherries while walking through an orchard near the modern-day intersection of Lorain Ave. and West Blvd. The event, which took place in 1911, is Cleveland's only known and documented lynching.
Black Environmental Leaders Association (BEL), a local nonprofit focused on environmental and economic justice, is working to memorialize this event through the Equal Justice Initiative's pathbreaking Community Remembrance Project. Community gatherings in the physical spaces impacted by lynchings are a central part of reckoning with and acknowledging the legacy of racial violence in the project's work.
In partnership with our hosts, St. Ignatius of Antioch Catholic Parish, located near the site of the 1911 event, BEL, Cleveland Public Library, Cleveland Foundation, Anisfield-Wolf Book Awards, and Cleveland Book Week are proud to bring together the memorialization work of the BEL and the Community Remembrance Project with 2022 Anisfield-Wolf Book Award winner for fiction, Percival Everett, author of "The Trees."
Percival Everett is an experimental writer of novels, short stories and poetry. "The Trees" opens as a comic story in Money, Miss. before morphing into a metaphysical commentary on lynching, racism and police brutality – a mystery tied to the 1955 lynching of Emmett Till.
Facemasks are required at all Cleveland Book Week events while not eating and drinking.
CLEVELAND BOOK WEEK: Visit anisfield-wolf.org/bookweek for a full schedule of September events featuring our other 2022 winners. Cleveland Book Week is presented in partnership with the Great Lakes African American Writers Conference and Literary Cleveland.