Have a great idea for a business? See if your idea is a viable concept and determine who your customers are.
About this event
Do you have a great business idea, but not sure what to do next? In this workshop, we'll guide you along the path to becoming a successful entrepreneur by evaluating your idea from all sides. Doan Winkle from the Muldoon Center for Entrepreneurship at John Carroll University will cover:
How to identify your passion and turn it into a business
Value proposition- solving the issue of the customers they want to reach
Collecting info concerning their target market and seeing if it is worth the pursuit
Business plan model, the importance of it and how to create one
How to register their business with the state and determine if it is necessary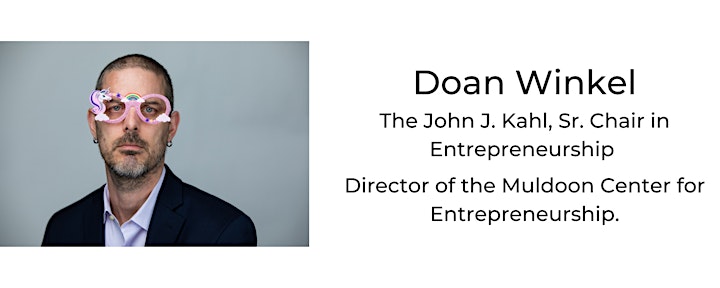 Doan Winkle leads the entrepreneurship program at John Carroll University as the John J. Kahl, Sr. Chair in Entrepreneurship and the Director of the Muldoon Center for Entrepreneurship. At JCU, he brings his national reputation as an entrepreneurial educator to the undergraduate and graduate entrepreneurship degree programs, to his goal of increasing the funnel of women into entrepreneurial and innovation careers, and to social innovation efforts to improve the lived experience of Clevelanders. Doan co-founded the Experiential Entrepreneurship Curriculum, an award-winning experiential entrepreneurship curriculum that focuses on real experiences with real problems and real customers.

The Economic & Community Development Institute's Women's Business Centers of Ohio guide individuals at any stage of the business process. Through one-on-one counseling sessions with WBC staff and volunteers, you can get the direction and resources to meet your goals. Business advisers want to help you successfully start a business, or grow and expand your existing business -- increasing revenue and creating jobs for the local economy.
The WBCs present training workshops regularly to provide access to small business knowledge at no charge. They are the only SBA-funded Women's Business Centers in the state.