☀ A Rave Called RA 2015 ☀ Egyptian Fantasy Costume Dance Party (18+)

Friday, June 12, 2015 at 10:00 PM

-

Saturday, June 13, 2015 at 3:00 AM (PDT)
Event Details
ONLINE PRESALES HAS ENDED

Tickets Will be Available at the Door
(Event is NOT Sold Out but come early TO ENSURE ENTRY).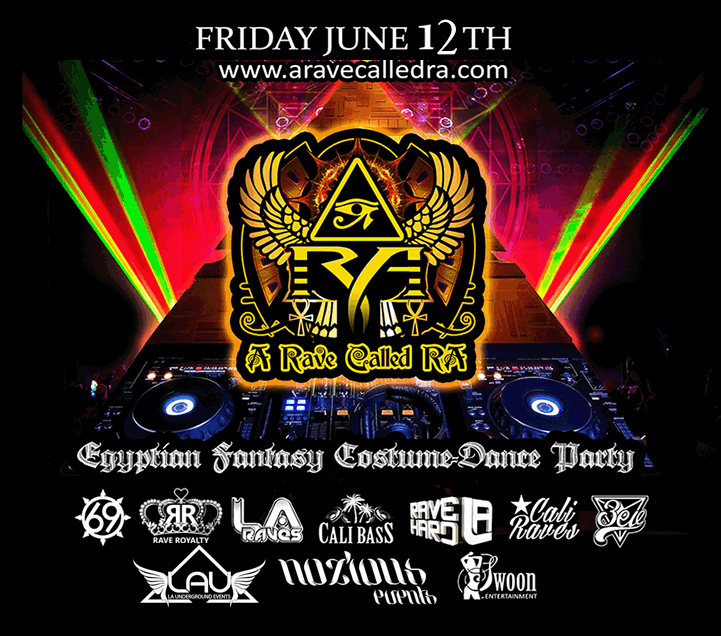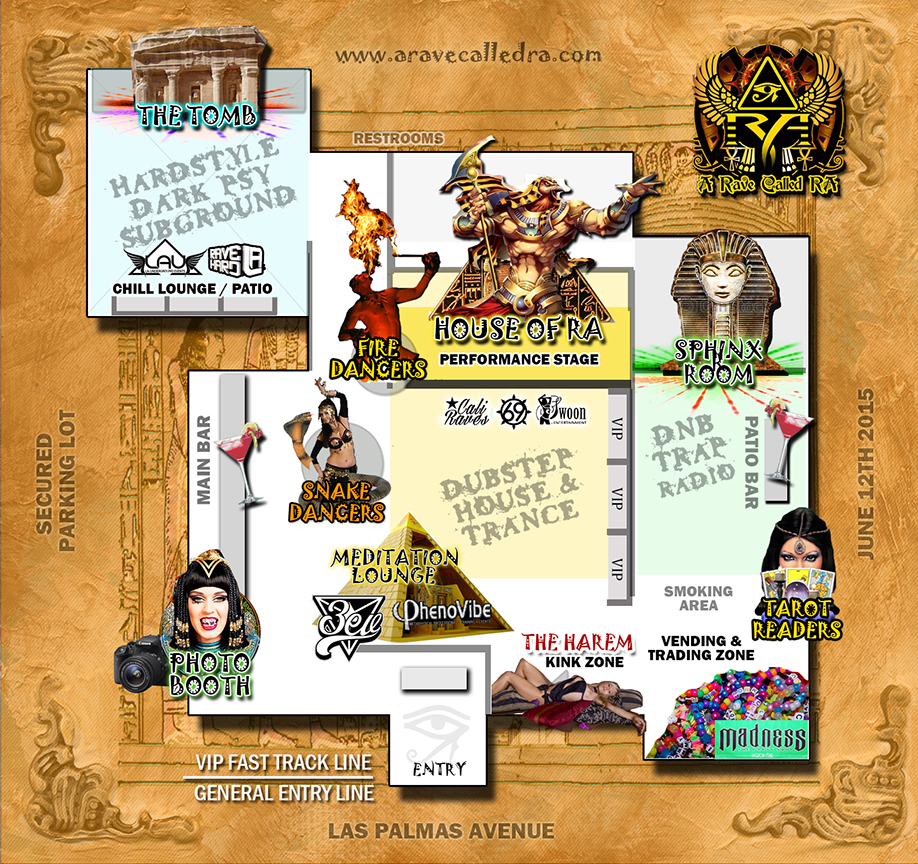 CHECK OUT LAST YEARS VIDEO
DON'T FORGET TO RSVP WITH OUR EVENT
ON FACEBOOK SO WE KNOW YOUR COMING!!!

 ▀▀▀▀▀▀ Welcome to the House of "RA ▀▀▀▀▀▀

Where Ancient Middle Eastern Enchantments will Illuminate your senses under a Rare & Magical Full-Moon Occasion. The Egyptian Moon Goddess "ISIS" Challenges The Sun & God of all Creation "RA" to share the sky & offer the Power of day to the Night! Feel the energy as it fills the DanceFloor within the Giant Electric Pyramids Sculpted from Laser-Light & Wild-Projections. Climb aboard your Magical Carpet & Ride the Hypnotic Bass Vibrations of 4 Separate Sound Stages of Music. Egypt is a land of Golden & Seductive Fashions, Dress to Veil your identity or reveal yourself boldly exotic in revealing fashion. Worship the Night w/100's of Seductive BellyDancers, Naughty Harem Slaves, Exotic Sphinx's & Wicked Pharaohs. Behold Fire-Dancers & Isis Winged Creatures as they take flight & Be transformed by our Egyptian Makeover Artists while have your Fortune told with a FullMoon Tarot Reading. This is a Costume Rave honoring "RA" The God of Creation! in Music, Fashion, Art & Self-expressions. This is...
" A RAVE CALLED RA! "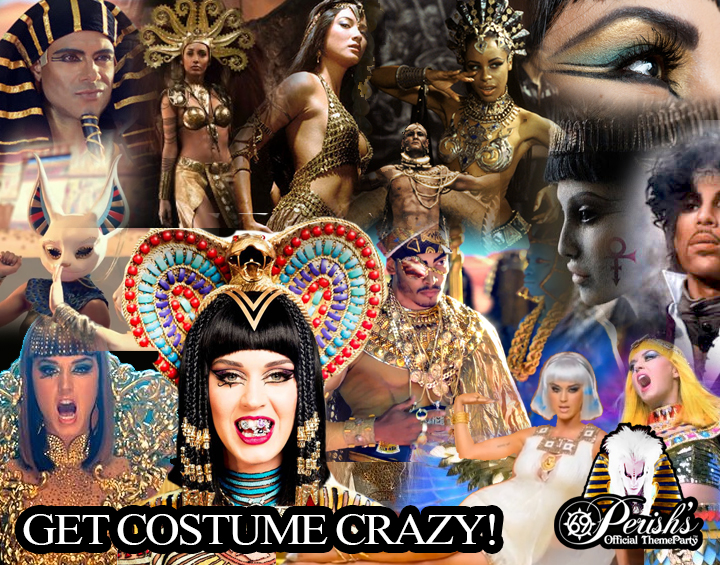 Its A Egyptian Fantasy Costume Dance Party !!!
FEATURING...

✪ BRAND NEW MULTI-ROOM VENUE
✪ 3 ROOMS OF MUSIC!!!
✪ OVER 20 DEEJAYS (all music genres)
✪ OVER 20 SEXY THEMED DANCERS
✪ GRINDER SPARK SHOWS
✪ TAROT CARD READERS
✪ GRINDER SPARK SHOWS
✪ FIRE PERFORMERS
✪ EGYPTIAN PROJECTIONS
✪ HEALING CRYSTAL VENDORS
✪ AUDIO MEDITATION LOUNGE
✪ SEXY HOOKAH LOUNGE
✪ 5+ LIVE ARTISTS
✪ BELLYDANCERS
✪ FASHION-PIERCING STATIONS
✪ 3 EGYPTIAN MAKEOVER STATIONS
✪ (NEW) Sexy Model/Party CoHosts.
✪ 5 ROAMING PHOTOGRAPHERS
✪ MULTIPLE VIDEOGRAPHERS


Get into the theme & come as...

• SEXY HAREM GIRL (be Mysterious w/ a Veil)
• ISIS WINGS ~ Bring your dancing wings!
• SEDUCTIVE BELLYDANCER
• CLEOPATRA or NEFERTITI
• A SPHINX (Be an Egyptian Rave-KAT)
• EGYPTIAN GOD or GODDESS
• ADD EGYPTIAN SYMBOLS & PROPS
• ADD A ELABORATE HEADDRESS
• BE A DARK EGYPTIAN GODDESS
(Queen of the Damned)
• Be a MUMMY's or PHAROAH (Rock a Turban or Robe)
• Come Shirtless as a SCORPION KING
• Show off some Swagga as a DESERT PRINCE or SHIEK
• EGYPTIAN MASKS (Represent yor inner Animal God)
• & ALL OTHER DESERT DWELLING CREATURES



DONT HAVE TIME TO MAKE A COSTUME? GRAB A INEXPENSIVE READY MADE EGYPTIAN COSTUME SHOWN HERE!!
watch this video and get some more modern egyptian party costume ideas...


STUDIO 69 IS NOW EVEN BIGGER!

▀▀▀▀▀▀▀▀▀▀▀▀▀▀▀▀▀▀▀▀▀▀▀▀▀▀▀▀▀▀
Perish & Studio 69 is known for its Wild Costume Events but for 2014 we decided to GO BIG! Perish sought out over 20 of the areas best Underground + Above Ground Event Producers to form a NEW COLLABORATIVE EFFORT to bring you the best Mixed-Music Experience of NOT JUST ONE but *ALL Music Genres!!! & Merge it with the WILDEST COSTUME THEME NIGHTS Perish-Parties are known for. After several months of planning we are finally able to INVITE YOU to the next Level in your PARTY EXPERIENCE!!

WE ARE PROUD TO JOIN FORCES WITHT HE AREAS HOTTEST EVENT PRODUCERS
• LA UNDERGROUND EVENTS (LAU)
• NOIZOUS EVENTS
• LA RAVES / RAVEHARD
• CALIRAVES & TRAPSTYLE
• (POI STORY) STEREO TYPE PRODUCTIONS
• LA CX
• SLUM LOTUS
• XTRNL (SHAN ROCK)
• JAG AGENCY (JOJO)  
• SWOON ENTERTAINMENT (w/ EDC GOGO Try Outs!!!)


THIS IS MASSIVE!
3 ROOMS OF BASS MUSIC
featuring over

***** 20 DEEJAYS!!!! *****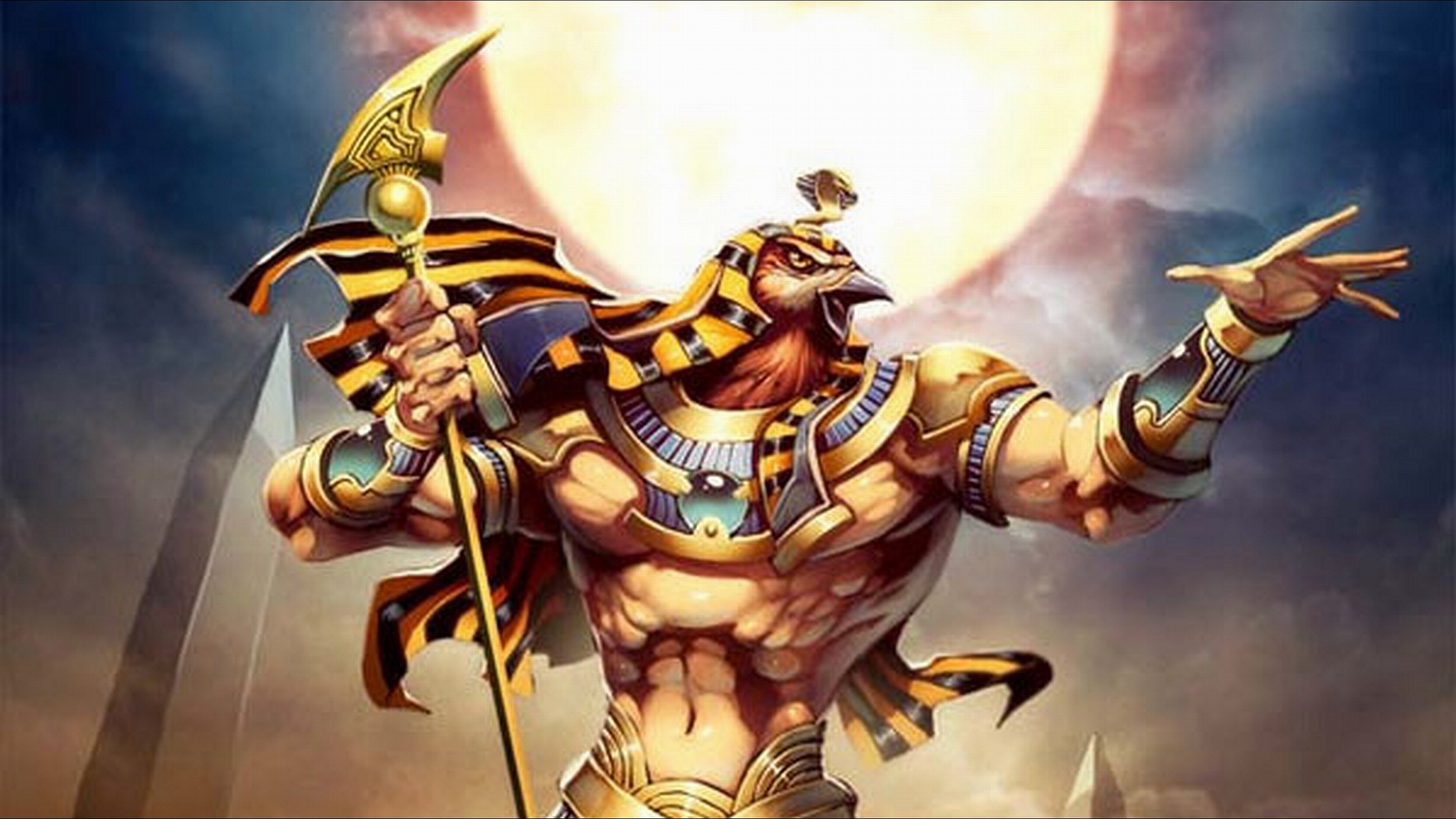 ★DUBSTEP / PROG TRANCE / EDM +
LIVE PERFORMANCES
(Room 1 "The HOUSE OF RA")

▀▀▀▀▀▀▀▀▀▀▀▀▀▀▀▀▀▀▀▀▀▀▀▀▀▀▀▀▀▀
Hosted By:
❤ PERISH STUDIO 69
❤ THE V SOCIETY
❤ SWOON ENTERTAINMENT
FEATURING
Also Featuring

Bulimiatron Presents
• BL▲CK M▲GIC (Trap Music)
https://soundcloud.com/blackmagictrap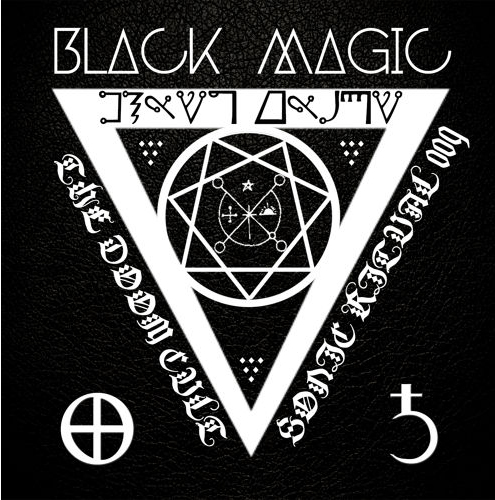 TrapStyle Presents
• MOSES BASS
https://soundcloud.com/slicktrilla

PLUS

DJ CONSTRUCT
BASS DROPPERZ
INFINATE
★HARDSTYLE / SUBGROUND / UK
(ROOM 2 "The TOMB")

▀▀▀▀▀▀▀▀▀▀▀▀▀▀▀▀▀▀▀▀▀▀▀▀▀▀▀▀▀▀
Hosted By:

❤ RAVE HARD LA   
❤ LA RAVES   
❤ LAU (LA UNDERGROUND)
ANDREW LEE (Rave Hard)
ASSAILANT (Nozious)
ERADICATE
AFFINITY
& More


★TRAP + HOUSE
(Room 3 "The Sphinx")

▀▀▀▀▀▀▀▀▀▀▀▀▀▀▀▀▀▀▀▀▀▀▀▀▀▀▀▀▀▀
Hosted By:
❤ 3EV (3rd Eye Visionaries)
★THE STARGATE (Area 4)

▀▀▀▀▀▀▀▀▀▀▀▀▀▀▀▀▀▀▀▀▀▀▀▀▀▀▀▀▀▀
Hosted By:  ❤ PhenoVibe
The focus of our practice is Source Meditation, a unique type of experience allowing us to directly connect to
and immerse ourselves in source energy and light the most empowering and transformative force of the universe. Tapping into this energy impacts everyone in a variety of ways:  - emotionally - creatively - spiritually - physically, etc. - and in particular, however you choose to direct it.  It activates your latent natural abilities. The experience itself is wonderful, and you feel the residual effects of it long after you're done meditating.



PLUS...

▀▀▀▀▀▀▀▀▀▀▀▀▀▀▀▀


❤ HOOKAH LOUNGE
Hosted by: Unicorn Absinthe

❤ FEATURE FIRE DANCER
Angela Marie

❤ FEATURE SNAKE CHARMER
JULZ REVERIE

❤ FEATURED LIVE ART performed by:
Rory Buzzo

❤ FEATURED LIVE ART performed by:
Gilbert Bernal

❤ FEATURED CRYSTAL VENDOR:
Mike Bell

❤ FEATURED Sound Boost Support
by: AL KAPONE

❤ FEATURED METAL GRINDING by
Elita Reign




❤ FIRST TIME TO A PERISH PARTY?
(LA's Most Popular Themed ADULT Costume Parties!!!)
YOU MAY WANNA SEE WHAT YOUR ABOUT TO EXPERIENCE... We Go Hard!
WATCH SOME VIDEOS 
http://www.perishparties.com
PARTY DETAILS
▀▀▀▀▀▀▀▀▀▀▀▀▀▀▀▀▀▀
LOCATION "STUDIO 69 COSTUME CLUB"
1714 N. Las Palmas Avenue, Los Angeles, California 90028
LINE STARTS 8:30PM
DOORS OPEN 9PM
EVENT ENDS  3AM
18+ TO ENTER 21 TO DRINK W/ ID.
VALID PHOTO ID NEEDED FOR ENTRY.
SECURED SAFE LOT PARKING  (Right Outside)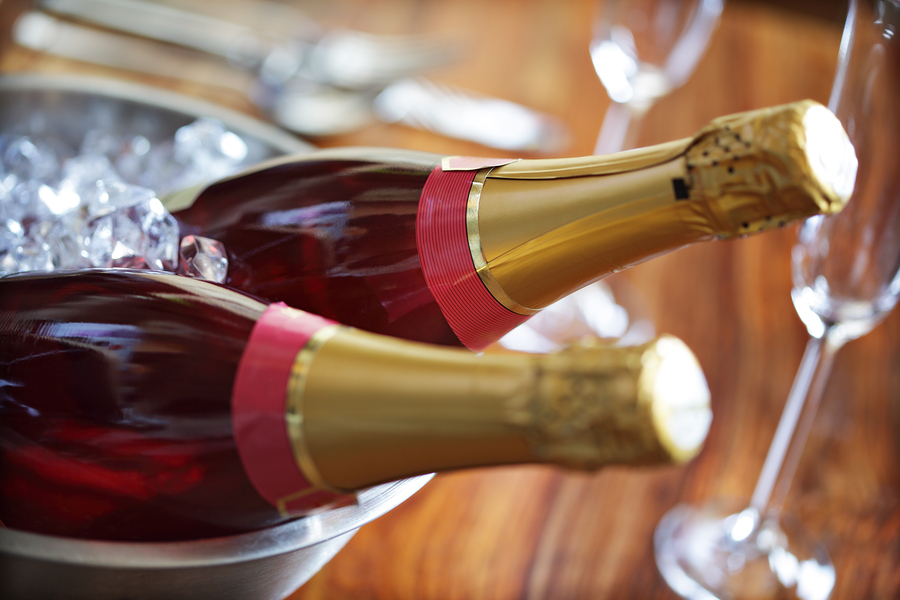 TEXT (VIKKI) 818 859 6066 FOR LOW COST BOTTLE DEALS
● TICKETS ALSO AVAIL AT DOOR TILL WE HIT CAPACITY.
Door Entry Prices are subject to be higher then Presale ticket prices listed above.
NO ENTRY FOR GUESTS ARRIVING AFTER 1:30AM!!!
DOORS CLOSE AT 1:30AM !!! THIS PARTY BECOMES A PRIVATE EVENT AFTER 1:30AM FOR ALL OUR GUESTS WHO ARE INSIDE VENUE. NO ONE WILL BE PERMITTED TO ENTER AFTER 1:30AM even if you purchase a ticket in advance. YOU MUST BE INSIDE OUR DOORS BY 1:30AM
DEEJAYS, DANCERS, PERFORMERS, PROP & STAGE DESIGNERS, LIGHTING & VISUAL PROJECTION ARTISTS, PROMOTERS, STREET TEAM & SET UP CREW
WANT TO JOIN THE EVENT PRODUCTION STAFF AND CONTRIBUTE TO OUR THEME EVENTS : EMAIL PERISH DIRECT AT @ SWOONEVENTS@YAHOO.COM
ONLINE PRESALES HAS ENDED

Tickets Will be Available at the Door
(Event is NOT Sold Out but come early TO ENSURE ENTRY).
OFFICIAL WEBSITE
WWW.ARAVECALLEDRA.COM

Official Perish Party.
Swoon Events & Entertainment.
PERISH / Perish Dignam III
When & Where

Studio 69 Costume Club
1714 N. Las Palmas Avenue
Los Angeles, CA 90028


Friday, June 12, 2015 at 10:00 PM

-

Saturday, June 13, 2015 at 3:00 AM (PDT)
Add to my calendar
☀ A Rave Called RA 2015 ☀ Egyptian Fantasy Costume Dance Party (18+)