The Racial Justice Collaborative Presents A Race Retreat: Opening the Door for Reparations Dialogue
About this event
The Racial Justice Collaborative Presents:
Opening the Door for Reparations Dialogue
For years African-Americans and others have talked about reparations.
What is the harm, and how do we heal?
In 2021, The Racial Justice Collaborative presented events that speak to our racial divide: "The Wealth Gap, The War on Drugs, the GI Bill, Redlining, Wealth From Slavery, and White Defensiveness."
Now we open the door to necessary reparations dialogue.
What we will learn at the November 6 Reparations Dialogue event
We learn to tolerate discomfort
We practice resilienceWe practice staying present with our own emotions and those of othersWe learn to stay in the conversation.The point is not to stop our feelings or body reactions or to cool out.
We practice tolerating our reactions and emotion so they do not drive us away from the conversation.
Your voice is needed. Practice supporting your point of view while remaining open to others. Join us
On November 6, we will shape the case for reparations and begin to move beyond rhetoric to action.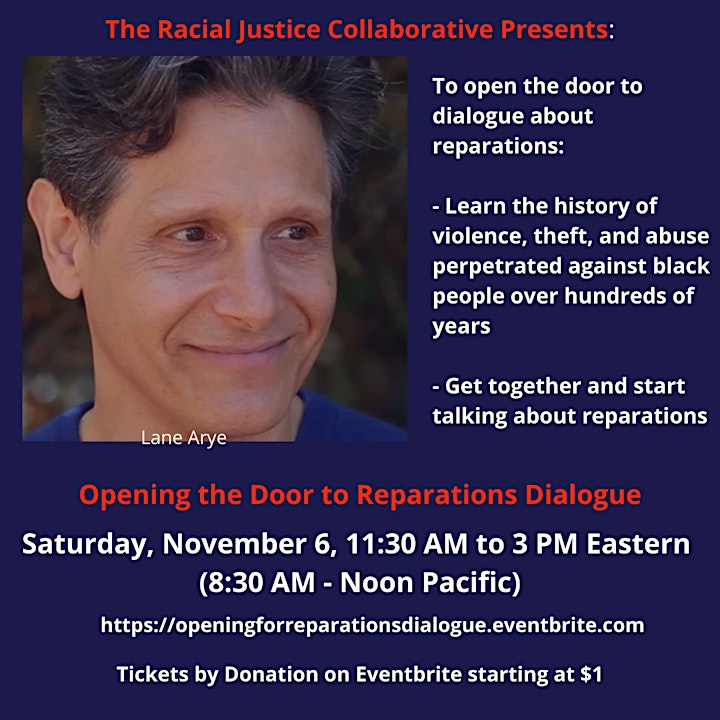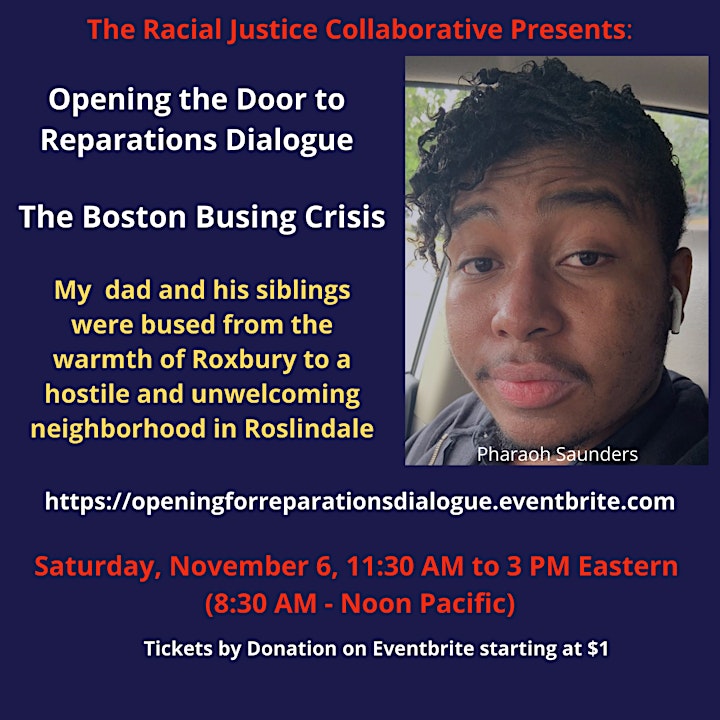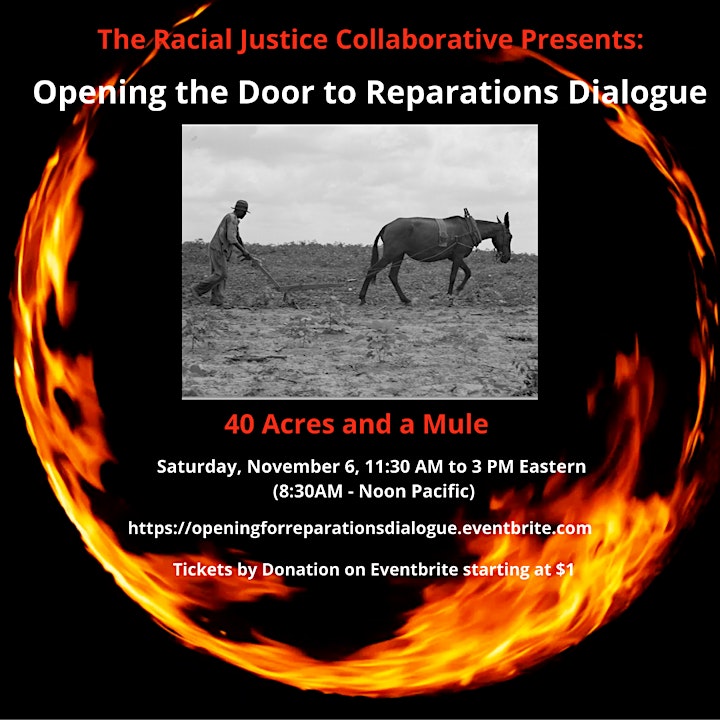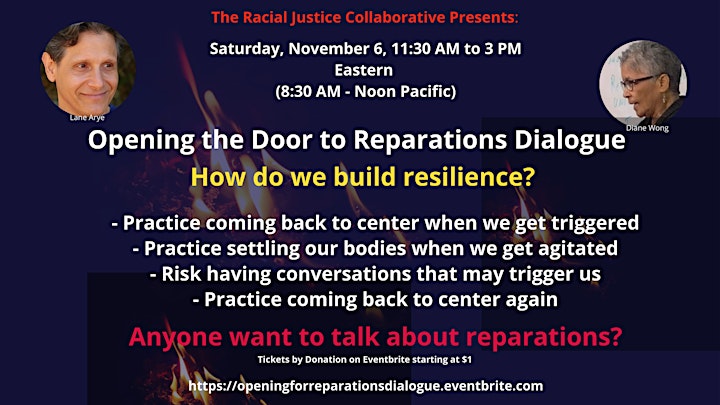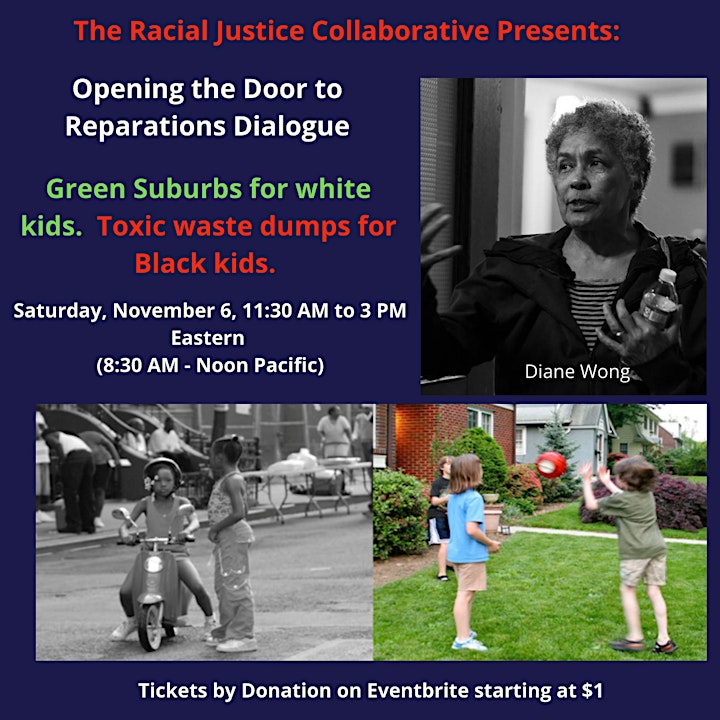 Organizer of A Race Retreat: Opening the Door for Reparations