A Project Management Approach (July 12, 2012)

Thursday, July 12, 2012 from 9:00 AM to 4:30 PM (CDT)
Event Details
Austin Community College
Highland Business Center
Room TBA
5930 Middle Fiskville Road
Austin TX 78752 USA
*CCBNO Refund Policy:
http://www.austincc.edu/npo/sectornews/index.php/about-us/ccbno-policies/
(Lunch is NOT provided)
You will have one hour for lunch.You may eat at the cafeteria (Simon's) here at the building, you may bring your own food (refrigerators and microwaves are available), you may purchase something from the vending machines, or you may visit one of the many restaurants and fast food establishments located nearby.
Brief Overview:


In the nonprofit world projects include everything from fund raising to starting a new program. Projects have been managed in some form since the beginning of time.  So project management is not new.  Over the years the processes for managing projects have been documented and refined so a project can now be lead strategically and thoughtfully from beginning to end. This workshop will go through the steps of successful project management….. initiating, planning, monitoring/controlling, executing, and closing. At the close of the session participants will be able to successfully manage a project from inception to close.
Course Objectives:
Understand the context in which a project takes place

Examine how a project is initiated

Define the step by step process of planning

Understand the importance of monitoring, controlling, and executing a project

Bring a project to conclusion
| | |
| --- | --- |
| Topics | Content |
| Context of Project Management | |
| Initiating a Project | |
| Planning the Project | Triple constraint revisited |
| Monitoring and Controlling - Executing | |
| Closing | |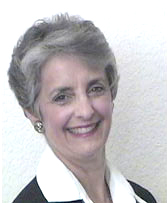 Kathleen's Background
Since 1984 Kathleen McCleskey has developed and presented workshops to over 15,000 participants.  These workshops included participants from diverse backgrounds, education, nationality and heritage.  The workshops she delivered were conducted in the United States, Egypt, Spain, Guam, Germany, Holland, Korea, Canada, Malawi, and Belgium.
Kathleen is a certified strategic planner in the Cornerstone Organizational Planning© process.  Although she has conducted "how to" training in strategic planning, as well as worked with organizations in the area of strategic planning, she is now certified in this process.  The process fits exceptionally well with her philosophy of how an organization can work effectively and achieve commitment from all its members.
Kathleen has maintained an on-going training and curriculum development relationship with the Graduate School since 1985 and since 1989 maintained a relationship with the Corporation for National Service and AMERICORPS.  She has also presented webinars for ASAE and Stevenson Inc. on managing volunteer resources and nonprofit topics.  She has also and worked with numerous nonprofits such groups as SAE, MADD, Lance Armstrong Foundation, and others.
Kathleen has received numerous awards. In 2001 and 2007 the Graduate School USDA named her one of the top trainers in the nation.  Other awards include several government service awards (Civilian Patriotic Service Award, Civilian Service Award), the Army's Emma Baird Award, and in 2000 the Harriet Naylor Distinguished Member Award from the Association of Volunteer Administration.
Kathleen has a Masters of Human Relations from the University of Oklahoma and a Bachelor of Arts from the University of Maryland. She has co-authored a book on interviewing skills and a second book on Community Connections.   She conducts online courses for graduate and undergraduate students at the University of North Texas. The courses include: Volunteer Program Planning and Evaluation, Leadership Theory and Practice for Volunteer Managers, Volunteer Management Concepts and Applications, and Social Evolutions of Contemporary Volunteerism.   She has also developed two online continuing education courses – Are You Really Ready for Volunteers and Seven Steps to a Successful Recruitment Campaign. She currently lives in Liberty Hill, Texas.
| | |
| --- | --- |
| Event Contact | Event Coordinator |
| Lisa Dent | Lisa Dent |
| 512-223-7051 | 512-223-7051 |
| 512-223-7208-fax | 512-223-7208-fax |
| lisa.dent@austincc.edu | lisa.dent@austincc.edu |
| |   |
Hosted by
Center for Community-Based and Nonprofit Organizations at
Austin Community College
Working effectively to bring people and assets together
to achieve the common good.
The Center for Community-Based & Nonprofit Organizations at Austin Community College (ACC CCBNO) serves those engaged in the Nonprofit Sector by leveraging community assets and serving as a community partnership broadening the horizons and possibilities for those engaged in the Nonprofit Sector
Connecting the Nonprofit Sector

Providing Professional & Volunteer Development Learning Opportunities

Making available Resources, Information, & Referral

Offering Coaching, Consultation, Collaboration
When & Where

Austin Community College
5930 Middle Fiskville Road
Austin, 78752


Thursday, July 12, 2012 from 9:00 AM to 4:30 PM (CDT)
Add to my calendar
Organizer
Center for Community-Based & Nonprofit Orgs.
A Project Management Approach (July 12, 2012)