Sales Have Ended
Registrations are closed
RSVPs for the dance party are now closed. Sorry to miss you! Best of luck with your pregnancy!
Sales Have Ended
Registrations are closed
RSVPs for the dance party are now closed. Sorry to miss you! Best of luck with your pregnancy!
Description
Preparing for birth can be a lot of work, but it's also important to take time for fun!
Singers of the band, Love Jerks, Rebecca & Bryan will soon be parents themselves and they want to celebrate not just their own pregnancy, but all the amazing pregnancies happening right now in The Bay Area! So they have dreamed up the most fun world-record-breaking event possible: A Pregnant People Prance Party!
All pregnant people and their dance partners are invited to join Rebecca & Bryan at the most magical place in the whole Bay Area, Fairyland in Oakland on Friday, August 23 from 5-9pm. Be a part of a memorable prenatal dance party and the filming of Love Jerks' world-record-setting music video for an unreleased dance song with some snazzy saxophone and that old-skool 80s flair.
Dancing can be as rambunctious or as low-impact as you want with plenty seating for times that you need a rest. The party will start with a prenatal yoga warm-up lead by the one and only, Jane Austin. If you get hungry while dancing (who doesn't?), vegan comfort food delights will be available from Helping Food Truck.
Rootbeer floats will be served. Pickles will be optional. Smiles will be inevitable.
If you have any pregnant friends who need some extra convincing, introduce them to Kool Lady: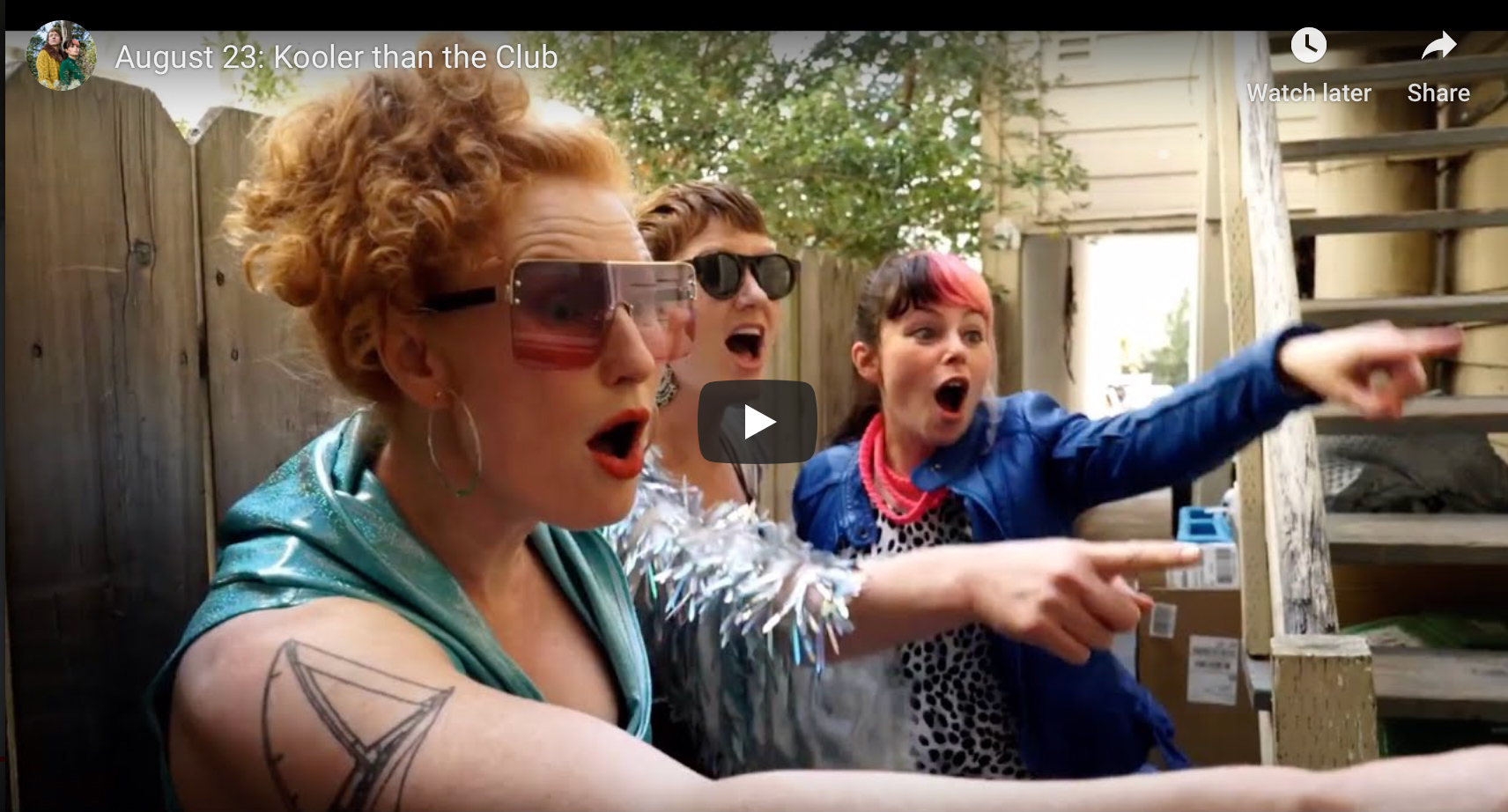 Watch how the dance party idea all began for Rebecca & Bryan: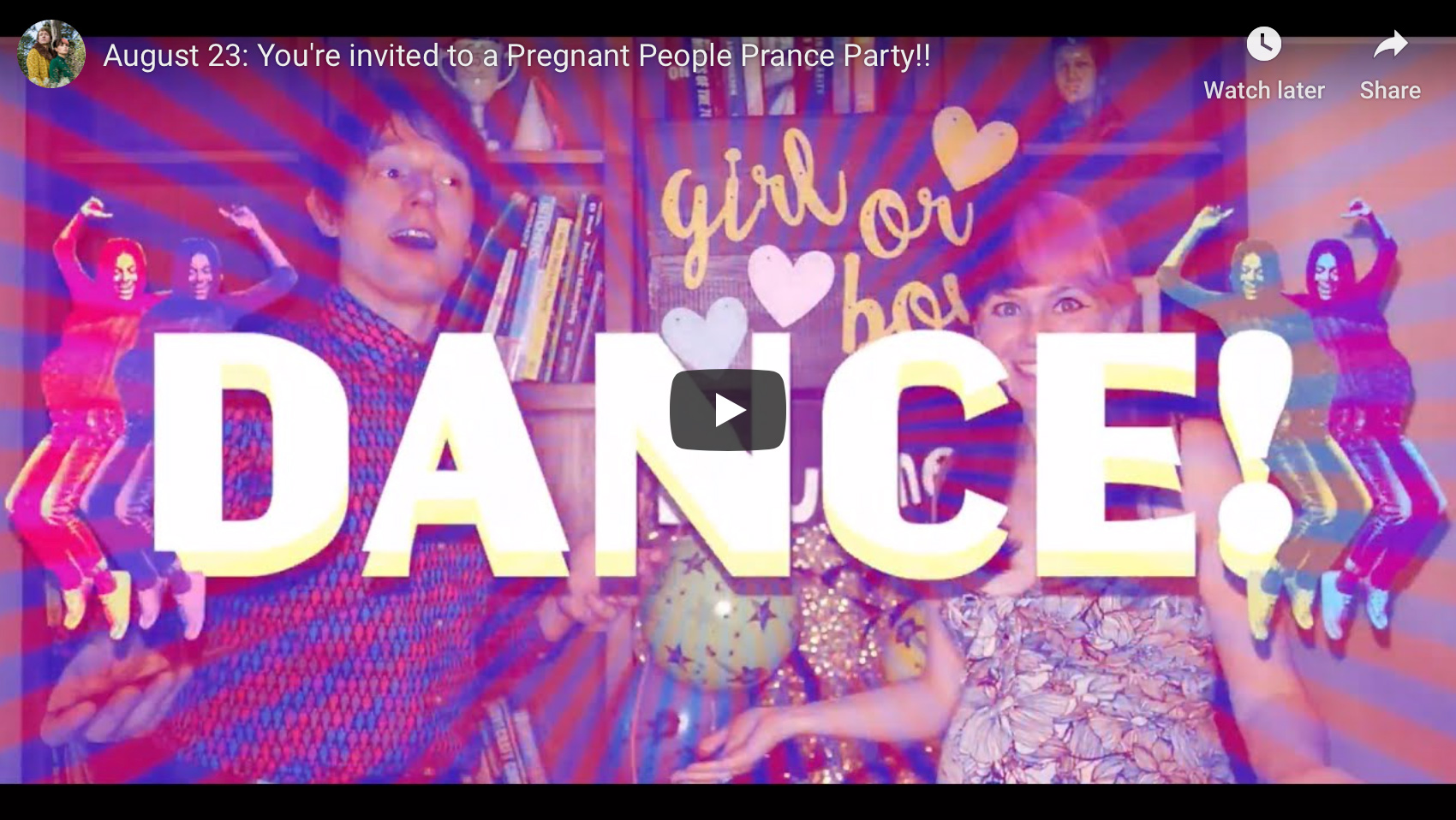 Organizer of A Pregnant Dance Party...to Break The World Record!
Love Jerks is a San Francisco band that loves to write pop songs and film glamourous music videos. The offspring of two lead singers—Bryan Garza of Scissors for Lefty (vocals, guitar) and Rebecca Garza-Bortman of Happy Fangs and My First Earthquake (vocals, bass)—Love Jerks was born when these two jerks, yes, fell in love. The result feels fated: magnetic melodies, wry lyricism, and a whimsical stage show. Or as Maximum Ink writes: "Fun-loving punks crashing renegade serenades into hopped-up teen anthems."
Out Of Focus TV is an indie TV music video channel based in Oakland, California. We bring you original series, music videos, mini-docs, live music, comedy and curated playlists for your enjoyment. OOFTV started in 2011 when Loren was wrapping up his first series "Welcome to the Stage" and dreaming of the day he could share his shows as easily as flipping on a channel. Tina missed watching music videos, Saturday morning cartoons, and the dream of what MTV shoulda been. Loren and Tina combined their love of MUSIC + VIDEO and began documenting shows and stories throughout the Bay Area. With the help of friends, musicians, and artists who contributed videos, shorts, and original content, OOFTV has grown beyond its YouTube channel to smart TVs, mobile, web, and home-made boom boxes. So lean back, relax, and support indie TV!