Sales Have Ended
Registrations are closed
Online registration for this event is closed. You may still register at the door. Thanks!
Sales Have Ended
Registrations are closed
Online registration for this event is closed. You may still register at the door. Thanks!
Description
Thousands of people have already experienced the movement of A Praying Life -- from reading the bestselling book by Paul E. Miller, or attending a seminar at a local church.
---
"A Praying Life Seminar is the most practical training in prayer possible, yet it is rooted in biblical theology. I highly recommend it."
-- Tim Keller
---
This seminar is not for victorious Christians, but Christians defeated in the trenches, asking… How do I focus when I'm distracted with so much to do? How do I pray longer than five minutes? How do I ask when I've tried it before and it doesn't work?
Delving into our frustrations, we look at Jesus' powerful yet simple teachings on prayer. We practice becoming child-like, patterning after Jesus' own teaching and style of praying. We learn to ask our Father anything – with eyes wide open to the story he is creating in our lives. Further practical tools and helps are explained and demonstrated. Throughout the sessions people have time to pray, making real what they learned.

Seminar Schedule:
Check-in: Saturday, 10:30 a.m.
Seminar: 11:00 a.m.-5:30 p.m., with a break for lunch (provided) at 12:30 p.m.
Seminar Leader: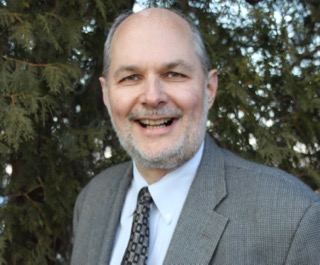 Bob Allums (M.Div), Director of A Praying Life for seeJesus, has taught over 100 prayer seminars around the world in countries including Morocco, Turkey, England, Spain and Australia. Bob, who served in pastoral ministry for 14 years, gauges the success of a conference not by comments such as, "That was great!" but by declarations like, "I can actually do this now!" Bob is co-presenter, along with Paul Miller, on seeJesus' Launch Into Prayer Cards Course. Anyone who has worked, worshipped, or even been in the same room with Bob for long knows that his one-of-a-kind laugh is nearly 100% contagious. Bob and his wife, Helen, have three married children and two grandsons and live in central Florida.