Description
Become a Praying Pastor
Nobody ever said it would be easy to be a pastor, but you didn't expect it to be this hard. The financial pressures, the difficult relationships, all the burdens you carry for others— not to mention the guilt you feel about not praying more or being better at it. It has begun to weigh on your ministry, your marriage, and sometimes even your mental health.
Let us help you re-center your life and your ministry around prayer. Pastors and church leaders welcome.
Schedule
9:00 a.m. - 4:00 p.m.
More details coming soon!
Speaker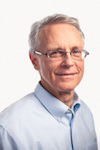 Paul E. Miller (M.Div) is Executive Director of seeJesus and author of A Praying Life, A Loving Life and Love Walked Among Us. Since founding seeJesus in 1999, Paul has taught more than 100 seminars and written a dozen interactive Bible studies to help Christians and non-Christians alike "see Jesus." Paul loves to tell stories—most of which start with his own failures and mishaps and end with God's faithfulness. Paul is married to Jill, who is known for her sense of humor and faith. They have six children and twelve grandchildren and live in the Philadelphia area.


Jon Hori is Regional Director of the West Coast and East Asia for seeJesus. Over the course of nearly 20 years of pastoral ministry, church planting pastor Jon has been on a mission to experience and express the Father's heart. When he read A Praying Life In 2009 and then hosted his first seeJesus training, he knew he'd discovered an invaluable tool. "SeeJesus changed everything about the way we do ministry!" he explains. Now, Jon has led more than 20 seeJesus seminars—in places near and far. Watching people discover the depth of God's love for them and seeing them fall deeper in love with Jesus keeps Jon teaching, preaching, traveling, and praying through it all.
---
What Others Are Saying
"The impact of the seminar continues to be felt here at Chessington Evangelical Church. In fact, we have been led on from it to write a church purpose statement, to re-shape our values and write a bold vision statement."
- Pastor Gareth Edwards, Chessington Evangelical Church, London
"Fellow pastors: I want to pass along a recommendation for an excellent seminar we just hosted at our church. Our elders were very pleased, and the feedback from the congregation has been nothing but positive and enthusiastic. I'm cautious about such things, and so it pleases me to be able to endorse A Praying Life Seminar."
- Pastor Randy Booth, Grace Covenant Presbyterian Church, Nacogdoches, TX
"The ripples this seminar sent through our community have been lasting and significant. Perhaps no more so than the renewal in uninhibited dependent prayer. For Australians who breathe the air of cynicism, a great number of us have been drawn back into prayerfully being a part of God's story."
- Pastor Karl Pacholke, Christ Community West, Brisbane, Australia
"We owe you folks at A Praying Life a debt. Keep doing all of this because it is building the kingdom."
- Pastor Trey Richardson, Sovereign Grace Church of Gilbert, AZ