Description
Online registration has now closed. Please call Lydia Leggett, Seminar Coordinator, to register: (847) 372-0907.
---
Become a Praying Pastor
After interviewing hundreds of pastors over the last 7 years, Paul Miller and Bob Allums have discovered that—apart from praying professionally in public—many pastors are functionally prayerless. They would rather counsel or preach or do almost anything other than pray, and yet they long for something more, for a ministry that flows out of prayer and the leading of the Spirit. We'd like to help make prayer the center of your ministry.
---
"A Praying Life Seminar is the most practical training in prayer possible, yet it is rooted in biblical theology. I highly recommend it." -- Tim Keller
---

Tim Keller wrote a bestselling book on prayer, yet he asked us to take the leadership of Redeemer through an A Praying Life seminar because it is "the most practical training in prayer possible."
If you, like Tim Keller's team, need practical help with prayer, A Praying Life Pastors Conference will teach you how to:
Stop ignoring your feelings of helplessness and turn them into effective prayer

Utilize a practical, effective, and sustainable system for prayer using prayer cards

Get more done each day through prayer rather than busyness

Fight your hidden battles—like fatigue, addictions, sexual temptation, and depression—through prayer

Lead your elders and others into a lifestyle of prayer


*Space is limited.
---
"Every so often a major event not only meets but exceeds your expectations. This was one of those events." --Pastor Tom Marcum, Petaluma Valley Baptist Church, Petaluma, CA
---


Conference Schedule
Tuesday, March 28
12:00-1:00 pm - Registration
1:00-9:00 pm - Conference Sessions with breaks, plus break for dinner on your own in downtown Lakeland
Wednesday, March 29
8:00-8:30 am - Continental breakfast
8:30-3:30 pm - Conference Sessions with breaks, catered lunch break included
Leaders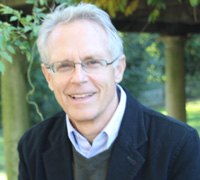 Paul E. Miller (M.Div) is Executive Director of seeJesus and author of A Praying Life, A Loving Life and Love Walked Among Us. Since founding seeJesus in 1999, Paul has taught more than 100 seminars and written a dozen interactive Bible studies to help Christians and non-Christians alike "see Jesus." Paul loves to tell stories—most of which start with his own failures and mishaps and end with God's faithfulness. Paul is married to Jill, who is known for her sense of humor and faith. They have six children and twelve grandchildren and live in the Philadelphia area.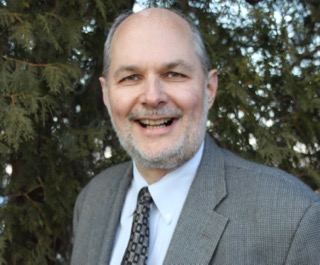 Bob Allums (M.Div), Director of A Praying Life for seeJesus, has taught over 100 prayer seminars around the world in countries including Morocco, Turkey, England, Spain and Australia. Bob, who served in pastoral ministry for 14 years, gauges the success of a conference not by comments such as, "That was great!" but by declarations like, "I can actually do this now!" Bob is co-presenter, along with Paul Miller, on seeJesus' Launch Into Prayer Cards Course. Anyone who has worked, worshipped, or even been in the same room with Bob for long knows that his one-of-a-kind laugh is nearly 100% contagious. Bob and his wife, Helen, have three married children and one grandson and live in central Florida.


Accommodations
Special Conference Rate: The Terrace Hotel, 329 East Main Street, Lakeland, FL 33801. Blocked rooms are $139.00 (two double beds) and $189.00 (King Suite). 863-688-0800 | Ask for the seeJesus rate.
What Others Are Saying
"The impact of the seminar continues to be felt here at Chessington Evangelical Church. In fact, we have been led on from it to write a church purpose statement, to re-shape our values and write a bold vision statement." --Pastor Gareth Edwards, Chessington Evangelical Church, London
"This seminar was just what we needed as a church. In fact, it was just what we needed in our Board of Elders. It changed everything about the way we do ministry!"--Pastor Jon Hori, Evangelical Free Church, Chino Hills, CA
"Fellow pastors: I want to pass along a recommendation for an excellent seminar we just hosted at our church. Our session was very pleased, and the feedback from the congregation has been nothing but positive and enthusiastic. I'm cautious about such things, and so it pleases me to be able to endorse A Praying Life Seminar."--Pastor Randy Booth, Grace Covenant Presbyterian Church, Nacogdoches, TX
"The ripples this seminar sent through our community have been lasting and significant. Perhaps no more so than the renewal in uninhibited dependent prayer. For Australians who breathe the air of cynicism, a great number of us have been drawn back into prayerfully being a part of God's story."--Pastor Karl Pacholke, Christ Community West, Brisbane, Australia
"We owe you folks at A Praying Life a debt. Keep doing all of this because it is building the kingdom."--Pastor Trey Richardson, Sovereign Grace Church of Gilbert, AZ