Description
Designlab at PARISOMA.
Design matters more than ever today in the tech industry. Whether you're a developer, marketer, or entrepreneur, you'll benefit from a basic knowledge of design skills — speak the language, communicate better with your teammates, and make amazing products.
In this series, Designlab will take you through a full product design cycle. We'll start by validating a concept with user research, iterating on visuals, and considering responsive design across devices.
A Practical Guide to User Research
Successful products allow people to do something that they couldn't have previously. Getting a product to that stage requires some understanding of the people in the space.
User research allows us to understand who our users are, why they make the decisions that they do, and where our product can fit within that decision process.
In this workshop, you'll learn how to conduct your own user research, from methods used at companies like Dropbox, Uber, and Twitch.TV.
We'll share best practices on methods like:
developing + prioritizing features with focus groups
A/B testing with usability studies
collecting discovery insights from 1:1 interviews
staying economical with surveys
More Designlab classes at PARISOMA:
[January 27, 2015] Quick and Dirty User Research
[February 24, 2015] Hands-on Intro to Wireframing
[March 24, 2015] Visual Design for Non-Designers
[April 21, 2015] Designing for Multiple Devices
Your Instructor: Francine Lee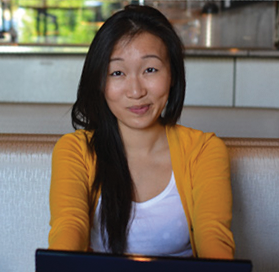 Francine's design process combines user research with visual design to craft experiences that resonate with people. She's adapted her process from leading research + design sprints at Dropbox, Uber, and Twitch.TV. Before that, she learned her craft through design programs, failing at side projects, and studying the Internet. She's a huge proponent of self-initiated education, and helps in that space by mentoring at DesignLab.

Designlab is the best way to learn creative skills online. Learn UI/UX design through hands-on projects and 1-on-1 mentoring from expert designers from places like Airbnb, Dropbox, and Apple.
Organizer of A Practical Guide to User Research