A Practical Approach for Troubleshooting Performance Problems (Work Smarter not Harder) by Margarita Naumova

Friday, August 28, 2015 from 8:00 AM to 5:00 PM (CEST)
Event Details
Description
Level 300 - Advanced
Finding the source of a performance problem is one of the most difficult tasks for every DBA. Where to start, what to check, how to find what's going on, and of course how to fix, those are usually the most common and important questions every DBA asks. And those questions usually come when the time is the most critical resource.
Getting too much profiling data or looking at some DMVs large outputs are just some of the most time consuming but less effective efforts that you can start with. Even if every case is different, there is a common and effective approach and typical steps that you can do first. You will be surprised how much performance problems are results of misconfigurations, and those you can easily fix. If you start from performing fast checks first, configure your instance and database properly, then monitor waits and queues, you will easy find out your next step of code isolation and optimization.
This pre-con gives you a methodology in practical steps how to dive fast into the problem root cause and perform the necessary steps of fixing it. You will see lots of practical examples that you can learn from, because I have created the content based on experience of more than 40 Performance Tuning engagements. I will share with you what I check first at customer site, what I do next and how I manage to achieve between 20 and 40% of performance optimization for minutes. Be fast and smart in SQL Server Performance Troubleshooting and Tuning.
Speaker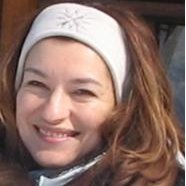 Magi Naumova is SQL Server Architect and Consultant, speaker and trainer, Microsoft Certified Master of SQL Server 2008, SQL Server MVP, MCT, Founder of SQL Master Academy, founder and leader of the BG SQL User group. She has more than 15 years SQL Server training and consulting experience. Magi is a former member of Microsoft Services Worldwide Technical Leadership Team and а Microsoft Women worth watching. Currently she speaks, writes, train and consult people on SQL Server.
Her unique SQL Master Academy training program has helped hundreds of specialists to feel knowledgeable in their daily work or to find an inspirational career path in the world of SQL Server.
Additional information
Lunch, snacks and printed workshop material is included. Registration for the free SQLSaturday event on August 29th must be done through the SQLSaturday #414 Oslo website.
Have questions about A Practical Approach for Troubleshooting Performance Problems (Work Smarter not Harder) by Margarita Naumova?
Contact SQLSaturday Oslo
When & Where

Capgemini Norge AS
Karenslyst Allé 20
0278 Oslo
Norway


Friday, August 28, 2015 from 8:00 AM to 5:00 PM (CEST)
Add to my calendar