Description
Join us for a speical mid-term elections get-out-the-vote & upgrade-our-democrcy Thrive Sunday - A Politics of Love & Belonging - with guest speaker, elected official & political visionary J. Manuel Herrera, guest artist, poet & producer of 'The North Pole' series Josh Healey, the celebrated & soul-stirring Thrive Choir, and beloved co-hosts Cherine Badawi & Ann-Ellice Parker.
In a time of deep political crisis and division, how do we give birth to a politics of love & belonging that brings us all together to create a world that works for all? As a New American Majority rises, what is the hope and healing our democracy can look to as we welcome in a new era of political leadership & civic renewal?
What: Thrive East Bay is a community that brings people together at the intersections of belonging, meaning, the arts, and social change. Thrive Sundays are an opportunity to connect with a diverse and inspiring group of people; to be uplifted by music, singing, poetry, and story; and to experience the transformative power of community in service to a just and flourishing world.
When: Sunday, November 4 from 4 - 6pm (please arrive on time!)
Food & Connecting from 6 - 7pm
Where: First Congregational Church of Oakland (walkable from 19th Street Bart station)
2501 Harrison Street
Oakland, CA 94612
(This venue is wheelchair accessible.)
Co-Hosts: Cherine Badawi & Ann-Ellice Parker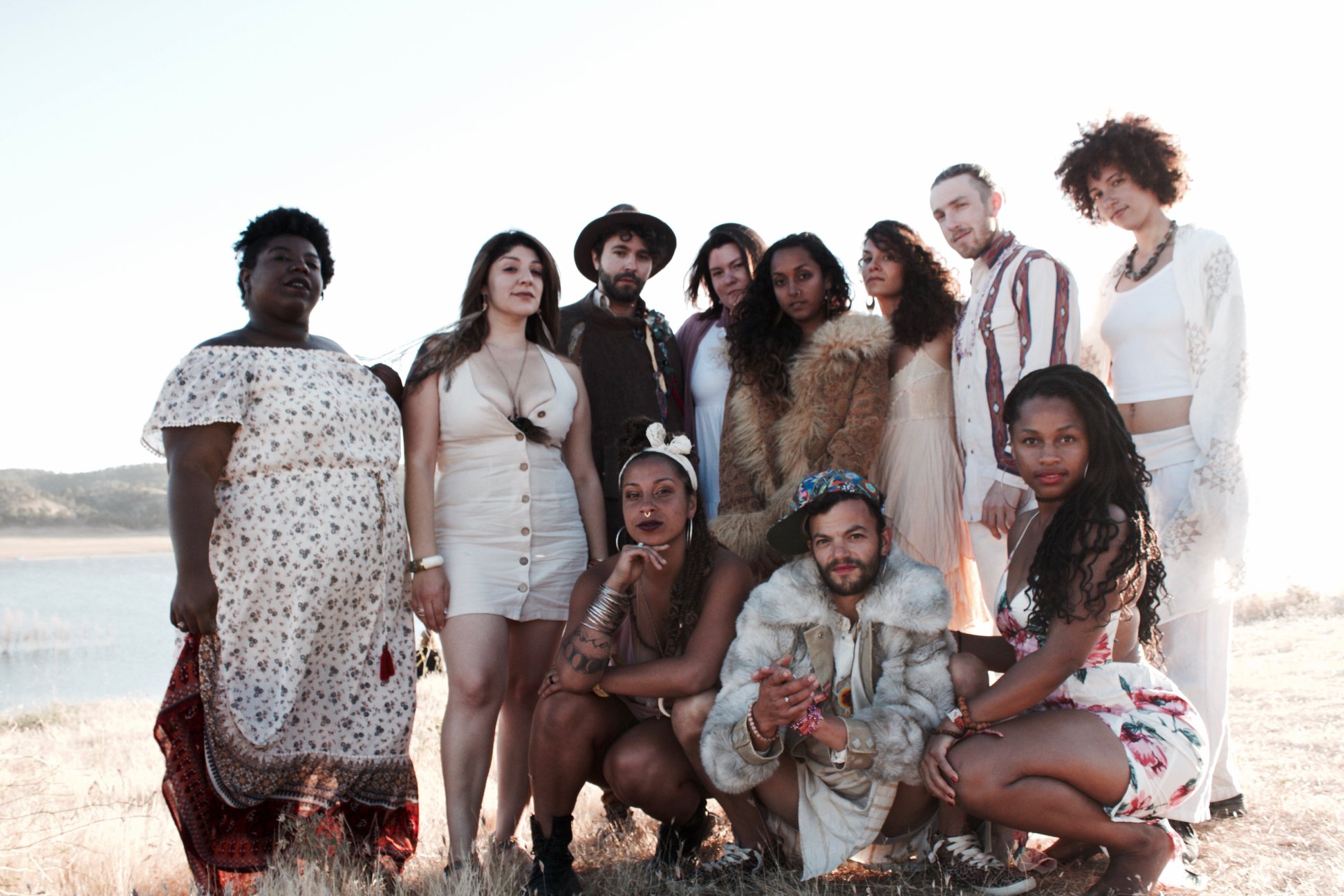 Thrive Choir: The Thrive Choir was born to sing music for the revolution. They are a diverse group of vocalists, artists, activists, educators, healers, and community organizers based in Oakland, California - directed by Bay area musicians Austin Willacy and Kyle Lemle. Their heartfelt and soul-stirring original music is a fusion of gospel, soul, and folk.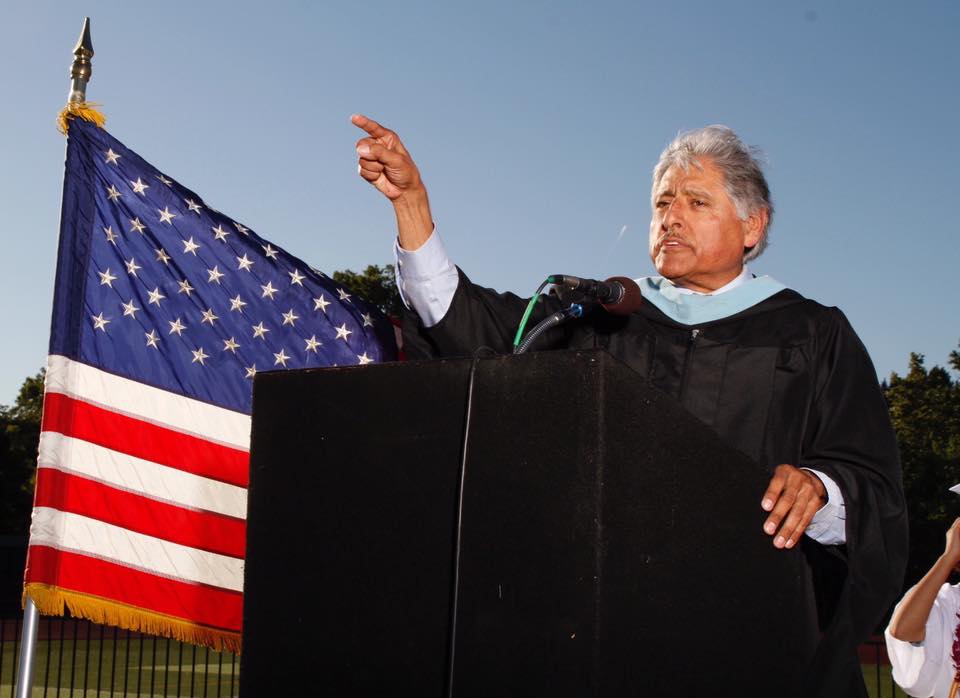 Guest Speaker: J. Manuel Herrera is an elected official in San Jose working to transform the public square in our communities and to bring forth a 21st century politics that is whole, generative, and personally transformative. Manuel is a Trustee for the East Side Union High School District in San Jose, California, first elected to the board in 1990. He was an Adjunct professor with San Jose State University for more than fourteen years, teaching for the Nonprofit Management Professional Certification Program. He served on the Board of Trustees for the Institute of Transpersonal Psychology (ITP) for nearly ten years, and is currently on the Board of Trustees for the California Institute of Integral Studies (CIIS). Over the years, Manuel has served as Director of Planning for United Way of the Bay Area, Ombudsman for the City of San Jose, and legislative aide on Capitol Hill and in the California State Legislature. He has been a Democratic Party official in Silicon Valley, and has served on the Executive Board of the California State Democratic Party. Manuel's forthcoming book The Reconciliation of Love & Power is about integrating principles of the spiritual quest with public leadership, politics, and the public process. He is a clear, heart-centered, powerful voice sharing a new civic gospel of freedom and human potential.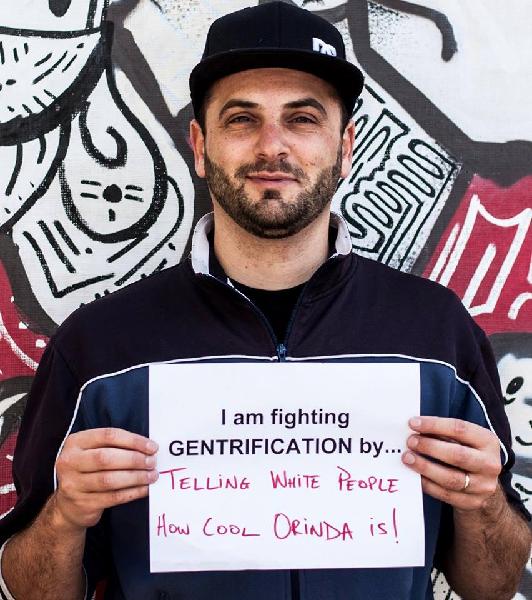 Guest Artist:
Josh Healey
is an award-winning writer, performer, filmmaker, educator, organizer, and amazingly terrible beatboxer who eats roughly 10-12 poppy seed bagels per week. A regular performer on NPR's Snap Judgment, Healey has been featured in the New York Times, San Francisco Chronicle, and his 13-year-old nephew Brian Silverstein's Youtube page, where it has at least 27 'likes.' Currently he is the lead writer and producer of The North Pole, a comedic web series that hits on today's biggest issues: gentrification, global warming, and gluten-free donuts. At the age of 21, Healey co-founded the First Wave program at the University of Wisconsin, the first full-scholarship hip-hop arts program in the nation. He then served as program director for Youth Speaks, leading spoken word programs across the Bay Area and the country. Author of the poetry collection
Hammertime
, Healey has performed at the San Francisco Opera House, the National Poetry Slam, Second City Comedy Club, Contemporary Jewish Museum, Arab Cultural Center, and grimy house parties from coast to coast. Back when he was relatively young, Healey received the Mario Savio Young Activist Award, delivering his acceptance performance in front of 10,000 people at Occupy Cal. Recently he was named one of the Grist 50 leading artists and activists — something which made his mother very proud until she asked him if it came with health insurance. Healey is currently the Culture Shift Director for Movement Generation, producing innovative shows, comedic videos, and creative interventions from the frontlines of the climate justice movement in the Bay Area and beyond.
Cost: Tickets are sliding scale $10 - $20. No one will be turned away for lack of funds.
Tickets: Purchase a ticket here on Eventbrite.
Food: Please bring a vegan dish or snack to share with others during the social hour following the program.
Childcare: Little ones to participate in our childcare offered for free during the event. Reservations are required so we can plan accordingly. If you would like a spot for your child or children, please RSVP at team@thriveeastbay.org.
Volunteers: We are seeking volunteers to help with the set-up and break-down of this event. If you are available to arrive early or stay late, please let us know at team@thriveeastbay.org.
We look forward to seeing you!
In partnership,
the Thrive East Bay Team