A Planetary Evening
When and where
Location
The Folly Theater 300 West 12 st. Kansas City, MO 64105
Description
Join us for A Planetary Evening featuring film, music and a panel discussion about our profound relationship with planet Earth.
This event features:
A screening of the highly acclaimed documentary film PLANETARY
A discussion with director Guy Reid and featured astronaut Ron Garan.
An immersive multimedia performance of Barclay Martin's Hemispheres Project (produced by Quixotic)
PLANETARY is a stunning visual portrait of our Earth, taking us on a journey across continents: from the African savannah to the HimaLayas, and from the heart of Tokyo to a view of our fragile planet from orbit. Fresh from its cinematic debut at South By Southwest, this is a special one-night-only VIP screening for Kansas City at the famous Folly Theater.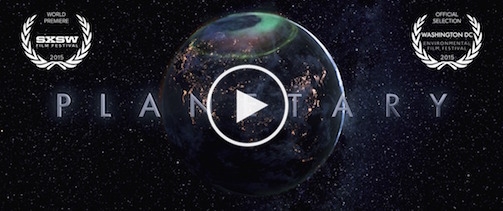 Movie trailer: PLANETARY.