A Place to Call Home: Exploring Housing in Oregon
Description
At the most basic level, a home is a place that gives you shelter, protecting you from the weather and unsafe situations. It's also where you live your life, eat your meals, raise your family. If housing is a basic human right, why do so many people struggle to find or keep housing? How do we as individuals and as a society make decisions that undermine the idea that we all have a right to home? Join facilitator Cristina Palacios in a conversation that will ask you to share your own experiences with housing and explore the ways that we value—and discount—home as a basic human right.
Cristina Palacios was born in Tolimán, Jalisco, México, and started organizing at age fourteen. Most recently, Christina worked with Community Alliance of Tenants as senior organizer. She is driven by a passion for housing and social justice and the belief that everyone—regardless, their income, disability, race or immigration status—deserves a safe and healthy place to call home. She builds connections between services and people and hopes that by working together we can have safe, healthy communities where we can all thrive.
About the series: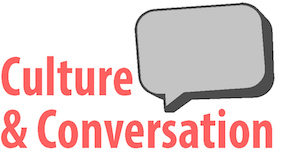 The School of Social Work at Portland State University is proud to present "Culture & Conversation," a month-long series of events designed to spark campus and community dialogue around identity, equity, and community. Now entering its sixth year and scheduled throughout the month of April, the series welcomes thinkers, activists, and community leaders in lively discussions around topics impacting communities in Oregon. All events are free and open to the community.
About the sponsor:

Palacios' program is made possible by funding from Oregon Humanities, which connects Oregonians to ideas that change lives and transform communities. More information about Oregon Humanities' programs and publications, which include the Conversation Project, Think & Drink, Humanity in Perspective, Public Program Grants, Responsive Program Grants, and Oregon Humanities magazine, can be found at oregonhumanities.org. Oregon Humanities is an independent, nonprofit affiliate of the National Endowment for the Humanities and a partner of the Oregon Cultural Trust.