A Piece of My Mind! A group of black men AND boys speak!

Friday, June 16, 2017 from 8:00 PM to 10:30 PM (EDT)
Event Details
Fairfield-Crewe Productions Chi Ife Productions Presents
A PIECE OF MY MIND!
A group of black men AND boys speak
Directed by Paris Crayton III
The Performers Factory
3220 Butner Rd, Ste 260
Atlanta, GA 30331
Friday, June 16th at 8pm
Saturday, June 17th at 8pm
Sundaym June 18th at 5pm
Tickets only $20
A Piece of My Mind is a thought-provoking and intriguing reveal of some of the most hidden inner thoughts of the black male. Playwright Ronald McIntyre, graciously invites audiences to this production directed by one of Atlanta's rising talents, Paris Crayton III. Extremely moving and hilarious - A Piece of My Mind, A group of black men AND boys speak! is an event not to be missed.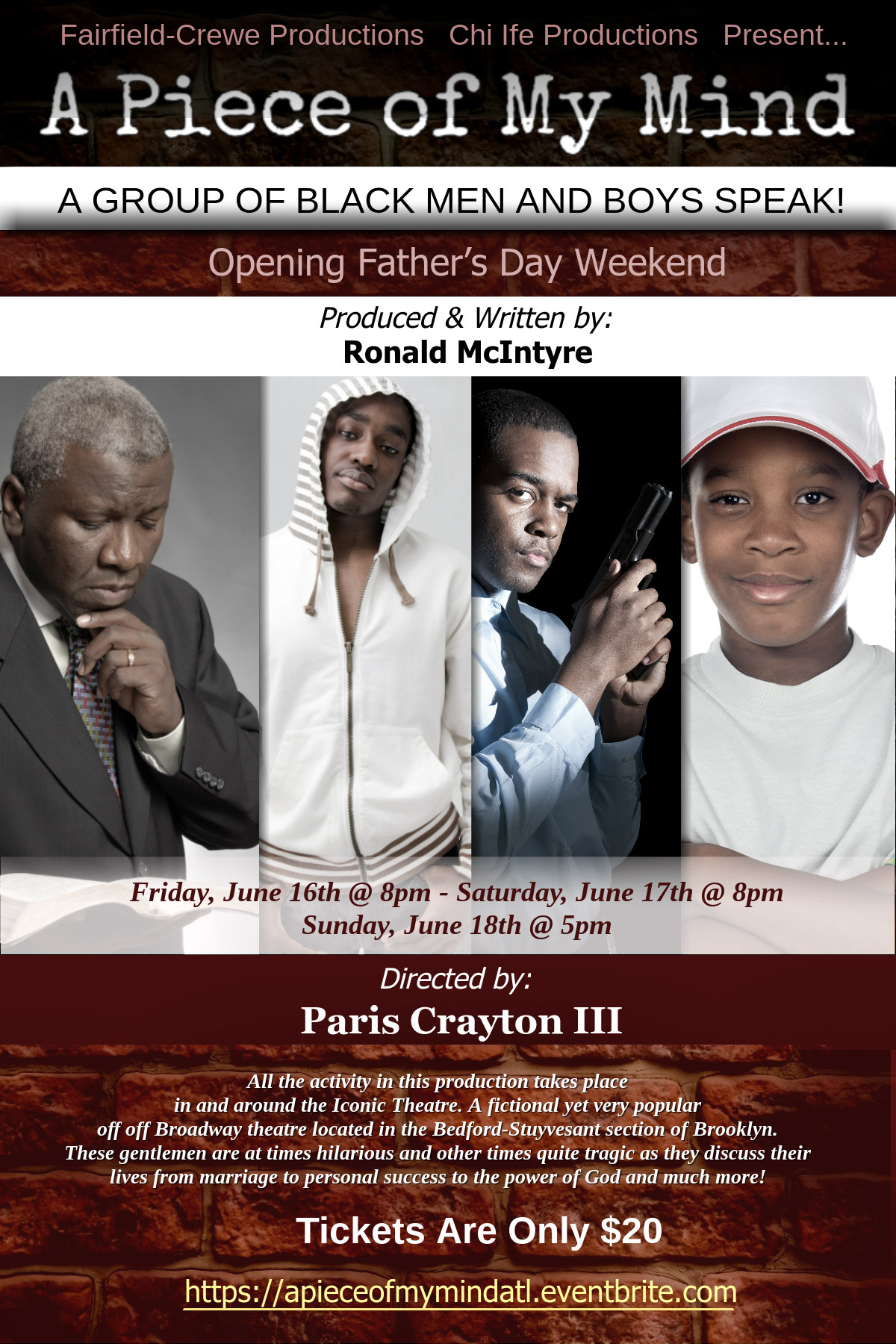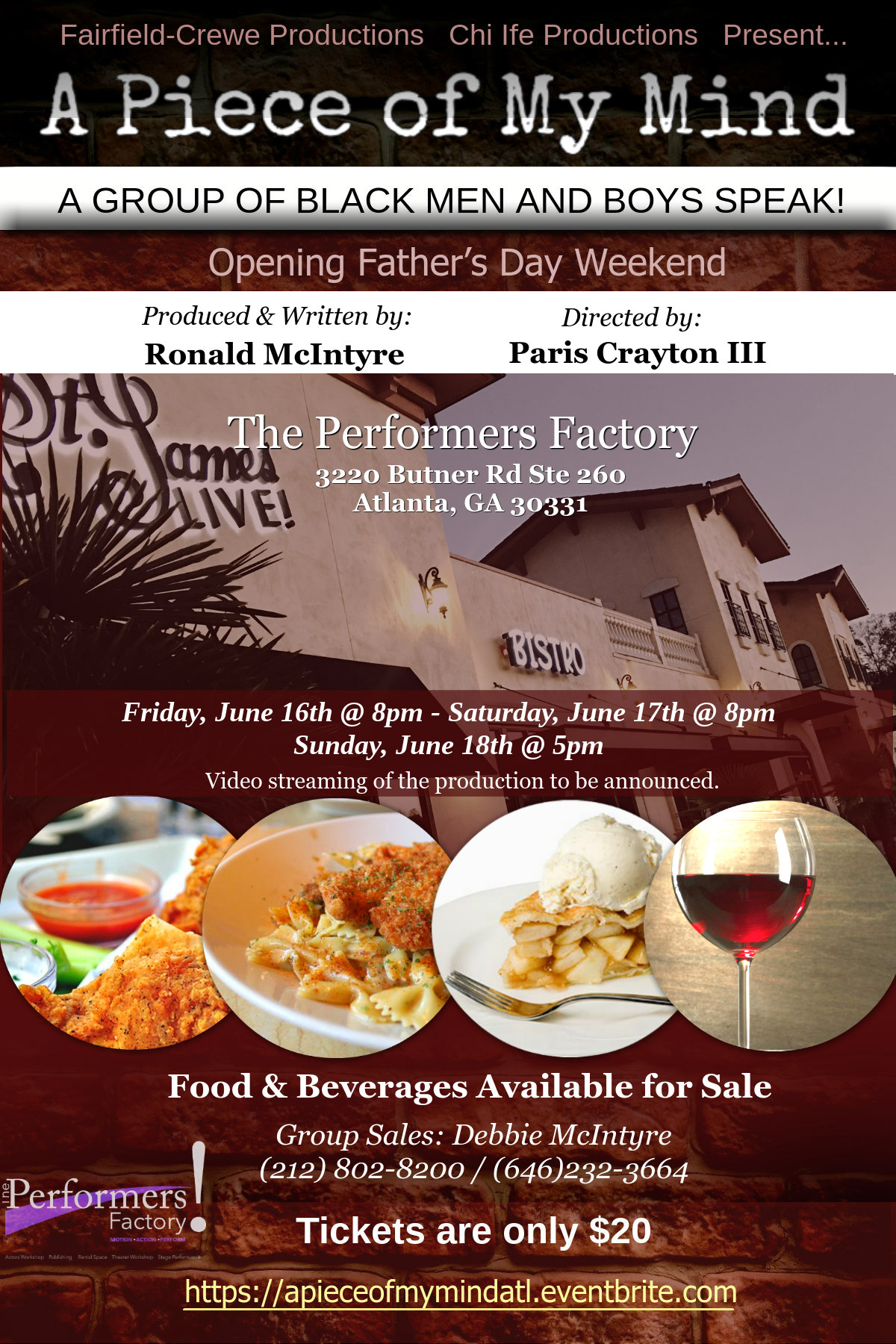 ABOUT FAIRFIELD – CREWE PRODUCTIONS
Fairfield – Crew Productions is an entertainment production company based in Atlanta, Georgia. Fairfield – Crewe's mission is to "get another message out there" for African Americans and the rest of the world to see about African Americans. So says Fairfield-Crew Productions owner and founder Ronald McIntyre. While the company is exploring film and television development, its current focus is on its currents stage project "PIECE OF MY MIND! A group of black men AND boys speak! By Ronald McIntyre.  A thought provoking, at times humorous series of monologues giving the opinions of 13 African American men on various subjects such as puberty, marriage, unemployment, white women, law enforcement, sexual assault, misguided youth, success, homosexuality, prison, skin color, and the power of God!
Ronald McIntyre's dad Mr. Oscar McIntyre was born in Fairfield Alabama. His mom Mrs. Sue McIntyre was born in Crewe Virginia.
Hence FAIRFIELD – CREWE PRODUCTIONS 
When & Where

The Performers Factory
3220 Butner Rd
Ste 260
Atlanta, GA 30331


Friday, June 16, 2017 from 8:00 PM to 10:30 PM (EDT)
Add to my calendar
Organizer
Fairfield-Crewe Productions