Description
A Peek Into Your Child's Mind Family Workshop Series
The modern, urban family today face a different set of problems. Though privileged, many are disconnected because of different factors or values that have been lost or forgotten over time. Me Books Asia in collaboration with SUKA aim to make a change in families today with a series of workshops, in conjunction with the launch of SUKA's Parenting Booklets:
Workshop #1: It is Okay to ask for Help!- Helping Your Child Build a Support System

Workshop #2: Speaking your Child's Love Language: Spending Quality time with your Child

Workshop #3: When Parents Fight, Children Suffer: Protecting Children from Conflict at Home (Parents only workshop)
---


About Workshop #3: When Parents Fight, Children Suffer
Families are as diverse as the societies they exist in. No matter what shape and form they take, families are the pillars of society. They provide identity, love, care, protection and support, especially for children and dependents. It goes without saying that there are happy families, as well as unhappy ones. Even happy families have to cope with the challenges and pressures of modern life. This can lead to conflict among family members, especially between parents. How will such conflicts affect the children?


EVENT HIGHLIGHTS
Parenting Forum: "When I was younger my parents fought a lot. I could hear them, but I could never see them. Sometimes when they're shouting at each other, a lot of memories come back, and it's a bit painful. Make sure the child is not aware of what's happening. Children should never be involved." These are words from a girl who witnessed a fight between her parents when she was a young child. Children should be protected not just physically but emotionally and mentally as well. Sometimes, life stresses can escalate disagreements to a serious argument. How can parents resolve their differences and disagreements without involving their child?
Marriage Enrichment Activity by Focus on the Family - Understanding my Spouse's Love Language: One of the keys to fill up our partner's love tank is by understanding their love language. All of us receive and give love differently. Sometimes, conflicts arise because we understand love differently from our partner. Discover your partner's and your love language and begin improving your relationships. Your love language profile will explain your primary love language, what it means, and how you can use it to connect to each other.
SPEAKERS
Lau Cheng Yi is the Head Psychologist at Oasis Place Sdn Bhd, a multidisciplinary intervention centre for children and young people with a learning difference. She is licensed to practice as a Chartered Educational Psychologist with the Health and Care Professional Council (HCPC) UK. She obtained her psychology degree, teaching qualification and professional training as a child and developmental psychologist from Western Australia. Since 2012, Cheng Yi has worked in Malaysia and provided regular support to local and international schools. She works directly with children and young people, conducting assessments and delivering therapeutic interventions individually and in groups. She provides regular support and training to parents, teachers and students on a range of special learning topics. Cheng Yi is a mother of three, who enjoys doing physical activities, reading and cooking with her children.
Alex Lui An Lieh is a member of the Malaysian Society of Clinical Psychology. He had also been the Head of the Department of Psychology in HELP University for three years before stepping down to pursue his PhD. Prior to lecturing, he had been involved in child welfare services for more than 12 years working with children who have been abused, abandoned and neglected due to various reasons. He assessed cases of children referred to the welfare home to determine the need for admission, therapy or other forms of aid in the best interest of the child. On top of that, he specialises in providing consultation and counselling services to parents on child-related issues. Alex, who is married to his wife of three years; who is also a registered social worker, has a deep interest in brain research, youth development, child protection and the juvenile justice system.
EVENT AGENDA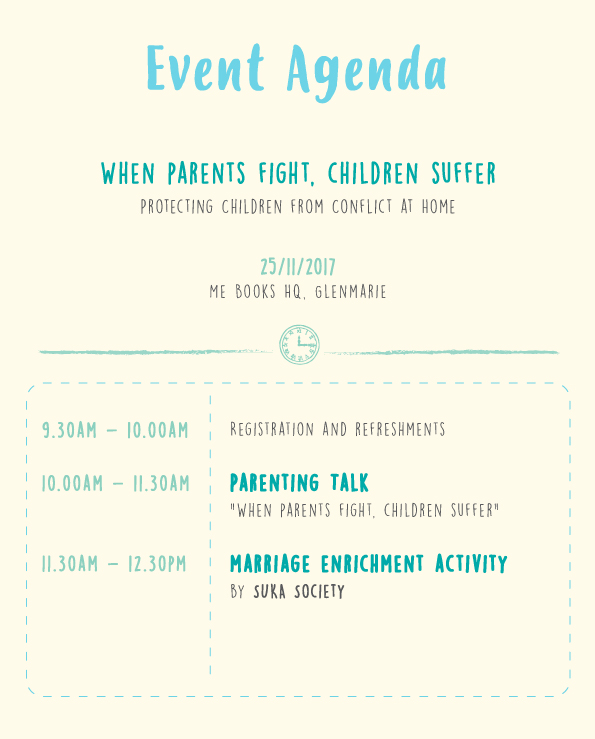 TICKETING INFORMATION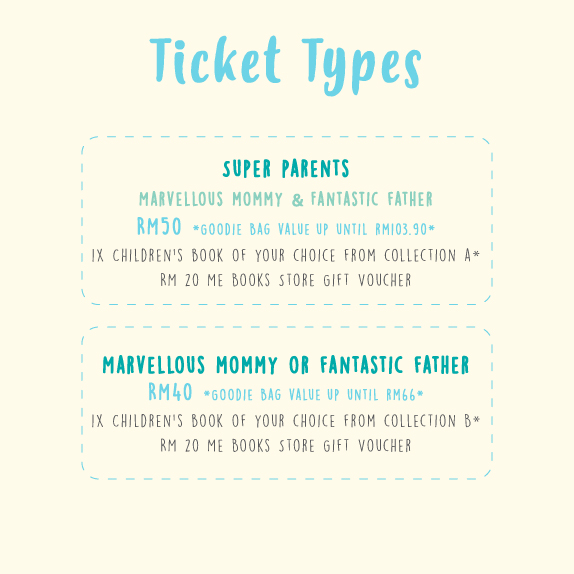 Goodie Bag Book Selection - Collection A & B
These books were selected especially for the 'A Peek Into Your Child's Mind' Workshop with SUKA Society. With the series of workshops aimed at forging better relationships between parent and child, these books serve as a platform for parents to have meaningful conversations with their children or simply some much needed time to bond.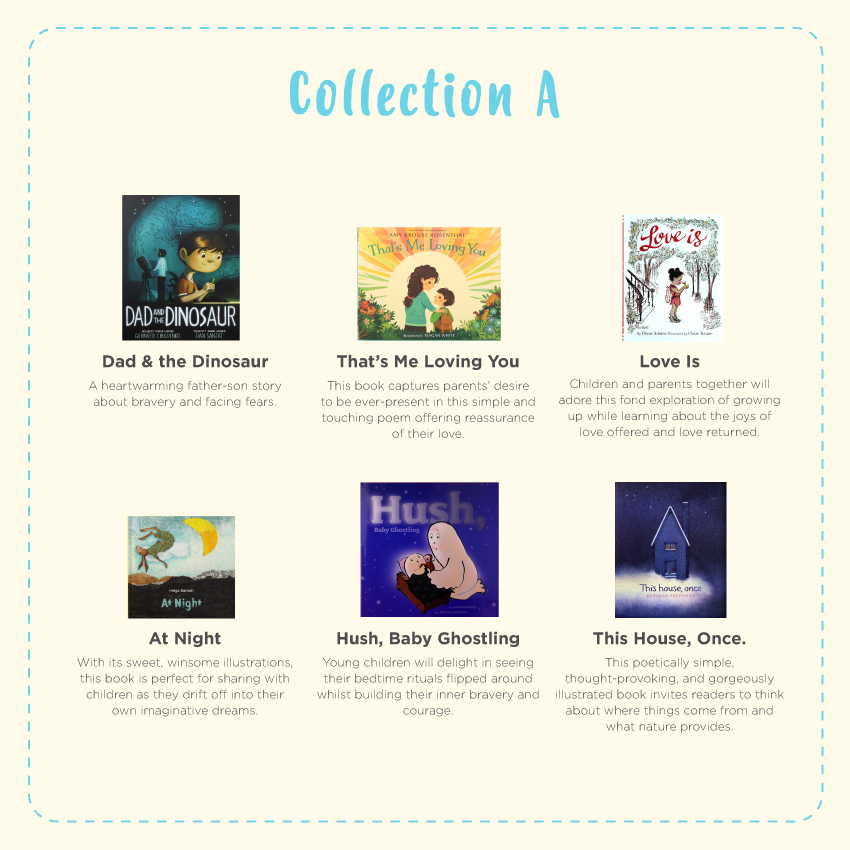 TERMS & CONDITIONS
All registered attendees will automatically receive future communications from Me Books Asia
FAQs
What are my transportation/parking options for getting to and from the event?
There is ample parking available at UOA Business Park, Glenmarie. Alternatively, for a little bit of family adventure, it is a comfortable 5 to 10 minute walk from the Subang Jaya LRT or KTM station.
When will I receive my event goodie bag?
Goodie bags will be given to attendees at the workshop. Selection of books can be made then as well.
Is the Me Books Store gift voucher available for all products?
Yes! It sure is.
How can I contact the organizer with any questions?
Do drop us an email at hello@mebooks.asia or alternatively, we can be reached at +603 5569 3159 (Monday to Friday, 9.30am to 6pm)
Can I bring my child along?
For the final instalment of this series of workshop, only parents are encouraged to attend. This is as the activities are designed only for parents and to ensure all participants get the most out of this session.
If you can't find the answer to a question that you have here, please do not hesitate to contact us at hello@mebooks.asia and we'd be happy to look into it.