Description
Young Living Team Wisconsin Presents:
Come join us for a full day event with THE Dr. Jim Bob Haggerton. He is an amazing teacher that will fill our cups full of information! Find out how our bodies work in perfect harmony when they are healthy!
Be sure to invite your entire downline and all your friends who are still on the fence about oils and a healthy lifestyle. They will LOVE Dr. Jim Bob and his easy-to-understand teaching.
THIS EVENT WILL SELL OUT SO ORDER YOUR TICKETS TODAY
Here are the topics Dr. Jim Bob will be covering
- Cause of Disease & Emotions
- Endocrine System and Hormones
- Digestion & the importance of a Healthy Gut
- Communication & Brain Balancing
- Building Your Tool Box
- Q&A with the Doctor
You can also purchase a delicious buffet lunch, with gluten free options available. You must order before November 25th if you want a meal included with your ticket. If you have specific dietary issues, feel free to bring your own food. Water and Coffee will be provided.
FRIDAY NIGHT SPECIAL PROGRAM 6:30-8:30
Ancient Oils of Scripture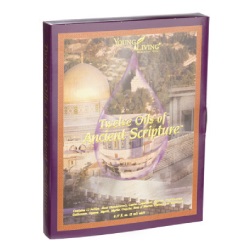 Learn about the twelve most significant oils found in the Bible. During this special evening program you will savor and enjoy the beautiful fragrances and intriguing histories of these pure essential oils.
---
---
---
---
---
Special Room Rate available Friday December 2nd for Young Living Members
Comfort Suites Milwaukee Airport
6362 South 13th Street
Oak Creek, WI 53154
414-570-1111