Description
Join National Bestselling Author and Minister Kim Brooks (Kim Brooks Ministries International)
and
Award Winning Music Producer and Minister Ryan Rutley (Cream of the Crop Ministries)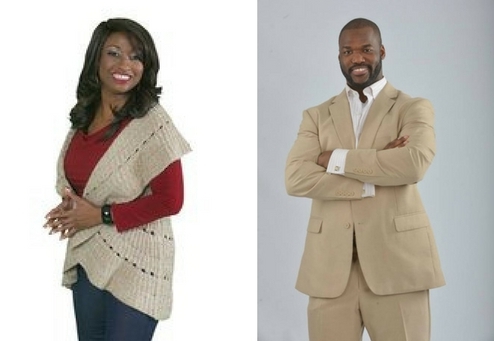 For a life-changing night of insight, laughter, fun and entertainment at
A Panel And A Party 2018!

Featuring a panel of Married Couples ready to talk REAL about Marriage and Relationships!

From newlyweds who were celibate until marriage to couples who have been married over 30 years!
Come get Equipped and Prepared for a good godly marriage ... one that lasts a lifetime!

Featuring Mr. Shawn Banks and Better Wife, Better Life Wife Coach,
Mrs. Toy Banks (http://www.MrsToyBanks.com) - married over 20 years
Pastor Rick and Lady Sykes - married 30 years
Ollie and LaKisha Hall - newlyweds who were celibate with each other until marriage
Mixer party featuring entertainment, light refreshments, VDay gift giveaways following the panel discussion
2 Events in 1 Night!
Wed. February 14, 2018
Holiday Inn Express
25100 Northwestern Highway
Southfield, MI 48075
7pm - 10pm
$20 in Advance $30 at the door so order yours today and reserve your spot!
Join us!
#APanelAndAParty2018
FAQ's
What's the attire? "Snappy casual" like you're going out for a nice out, but not formal or semi-formal.
Is there a cost for parking? No, parking is free
What ages? All ages welcome, however this is a grown folk affair and we'll be talking about grown folk stuff so leave the kids with a sitter
Can tickets be purchased anywhere else besides online? Advance tickets can also be purchased at God's World on 7 mile and Schaefer in Detroit until they close Feb. 14th at 6pm
Can I get a refund if I can't make it? There are no refunds, however if you'd like to donate your ticket so someone else can enjoy the event, or if you have someone else in mind to bless with your ticket, email kimbrooks@kimontheweb.com Subject line: Free ticket for APAAP
All proceeds help support both ministries. Thank you for your support!