About this Event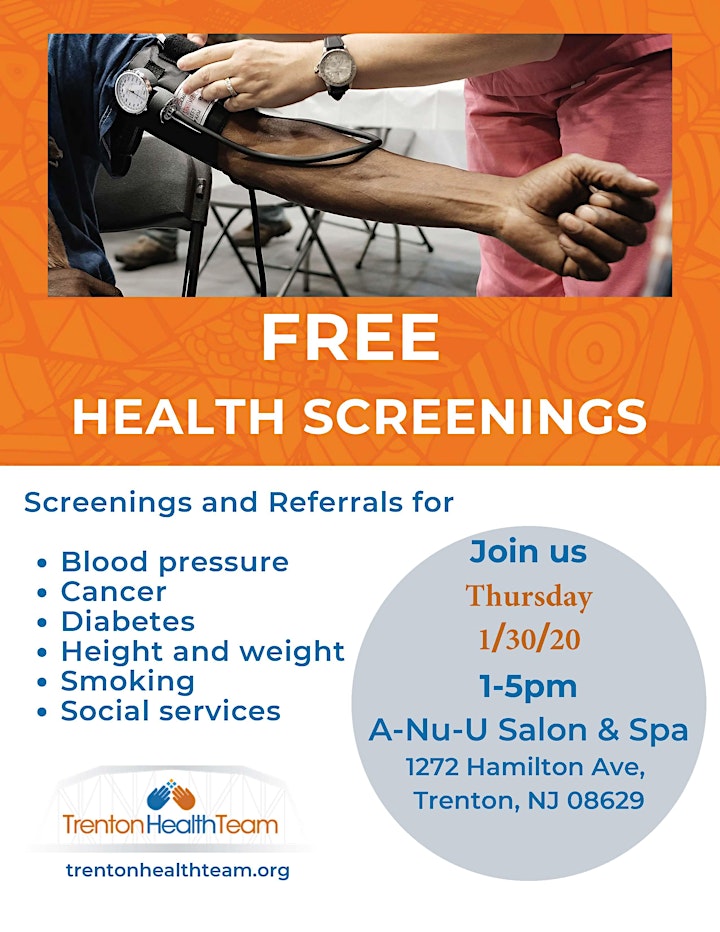 A Nu U Health is brought to you by the Trenton Health Team in collaboration with local community leaders and business owners bringing health to the community. This is a ONE-Day Event that will provide free health screening for the following:
Blood Pressure
Cancer
Diabetes
Height and Weight (BMI)
Smoking
Social Services
Learn the importance of self-care in managing your diabetes. Speak to health professional about nutrition and healthy movement goals. Utilize innovative technologies to address social barriers. This one day event will begin from 1 to 5pm.
Look out for giveaways and cash prizes