"A North End Vibe" Concert feat., David Lahm and Steve & Mary E
Location
Canterbury Theatre
807 Franklin St
Michigan City, IN 46360
Description
TICKETS WILL BE AVAILABLE AT THE DOOR SATURDAY MAY 6th at 7p.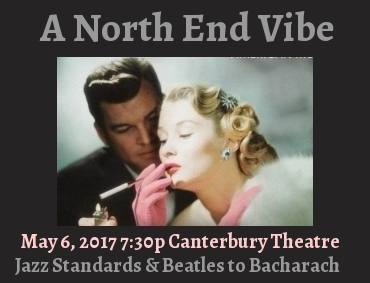 Canterbury Theatre welcomes David Lahm, Steve Champagne and Mary E. Rapier as they bring to the stage, songs that make up the Great American Songbook. David, Steve and Mary E., share songs that bring back memories, and help to make brand new ones. "A North End Vibe" is an intimate concert with a whole new "vibe."
Tickets can be purchased through Eventbrite, at Canterbury Theatre box office, or the night of the event. Advanced tickets are $15 and $20 at the door. All tickets are general seating. $10 of every ticket sold goes directly to Canterbury Theatre to continue providing quality live entertainment at affordable prices to the community.
"This trio of professional musicians is an act you do not want to miss!! Their outstanding musical interpretations of a variety of songs are outstanding and a lot of fun, too! I am looking forward to seeing them again at this upcoming event." Jerry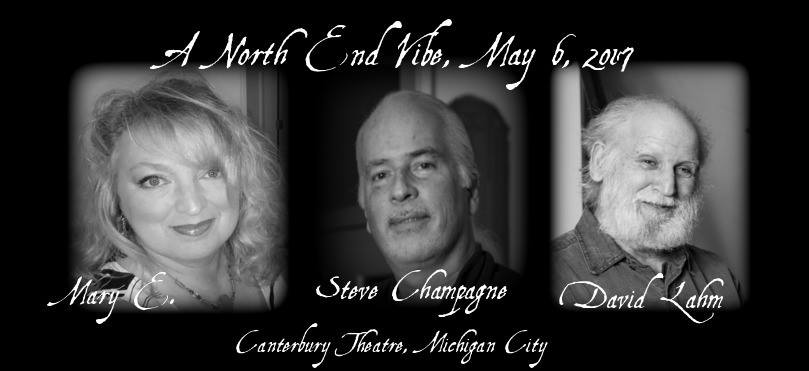 David Lahm is a jazz pianist, songwriter and accompanist who divides his time between NYC and his second home in Harbor Country. He and his late wife Judy Kreston had a very successful cabaret act in New York, collaborated on three albums and concertized at the Acorn Theater in Three Oaks several times, over their many years together. He has conceived and produced a couple of unique recordings: "Medleyfying: a Centennial tribute to Richard Rodgers" and two CDs featuring "Jazz Takes On Joni Mitchell."
Over the last six years he has been, in his own words "very happy to have been able to work with some excellent performers in the Michiana area." This chapter of his career takes another step forward in his collaboration with Steve and Mary.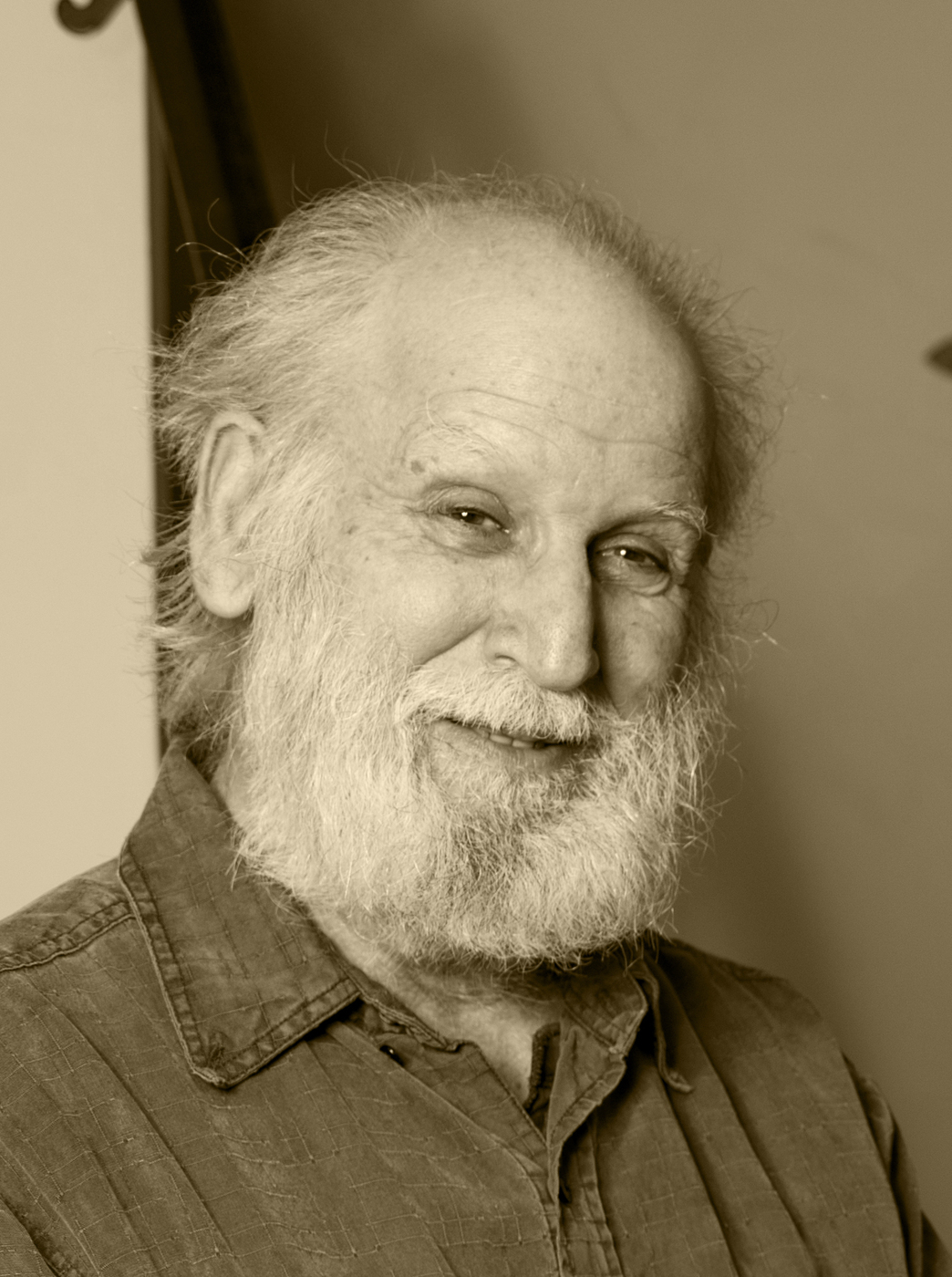 Mary E. has been singing for over three decades. She and her partner Steve Champagne were named Best Acoustic Duo in 2015 by the Kankakee Area Music Awards. For over 20 years, Mary E. has been a guest vocalist with Kankakee Municipal Band. Mary began her career singing standards, light opera, and Broadway. Since forming an acoustic duo with Steve in 2007, they have focused on a wide range of songs made popular between the 60s and 70s, and love bringing their music to the Michiana region.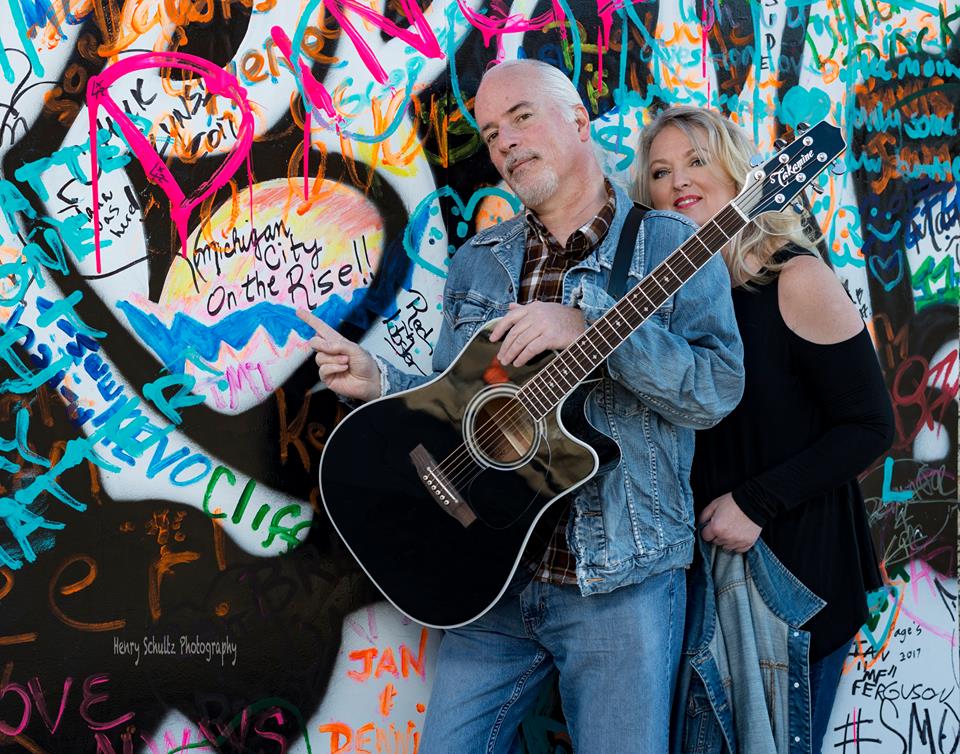 Steve has dedicated his life to perfecting his knowledge of the Beatles and other favs. Some call him a walking jukebox the way he can recall lyrics, melodies, and overall style. He has been singing and playing guitar since his earliest memory. Together, Steve and Mary E. have hours of pop-rock play list along with standards.
"SaM & David," is the newest endeavor of these three music lovers, and guests will be entertained with a whole new repertoire of jazz standards, new spins on old favorites, and songs that they love to perform. Guests will be treated to a full theater experience in the heart of Michigan City's Uptown Art's District. Tickets are limited, so get them while you can. Tickets can be purchased through Eventbrite at Canterbury Theatre box office, or by check. For direct purchase, feel free to contact Mary E. at steveandmarye@gmail.com.