A Night with the IBM 1401: Your last chance to punch a punched card

Wednesday, October 15, 2014 from 6:00 PM to 9:00 PM (PDT)
Event Details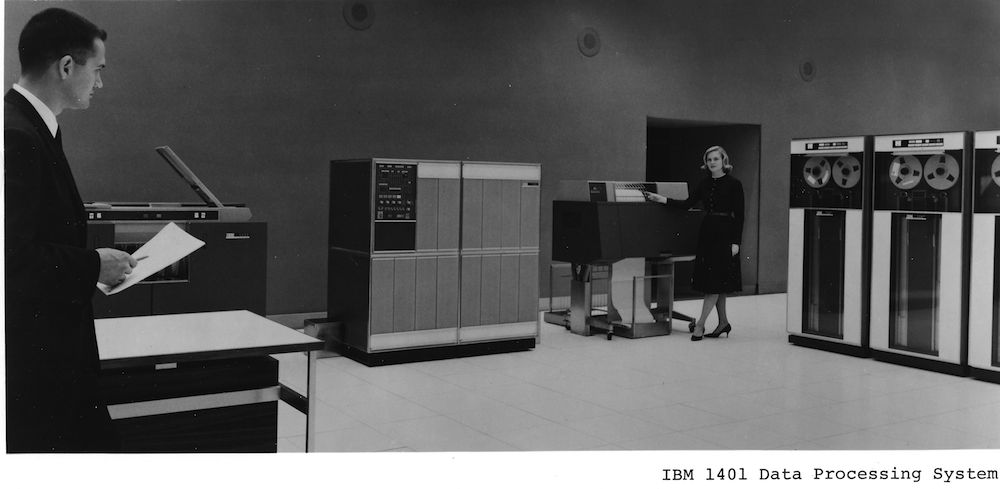 A Night with the IBM 1401:
Your last chance to punch a punched card
Computer History Museum NextGen Advisory Board
Wednesday, October 15th from 6:00 PM to 9:00 PM (PDT)
Tickets will be sold at the door for $20.  Arrive at 6:00pm to buy tickets at the door. 
Before computers were personal, they filled entire rooms, they were programmed using punched cards, and their programmers wore formal business attire.
Did you know that the computer you are using right now still carries the direct influence of computers from this era? You are invited to join us for a special event where you will be able to see and touch one of those influential computer systems: The IBM 1401.
This is literally a once in a lifetime event. Punched cards for the IBM 1401 are no longer manufactured and the Computer History Museum has purchased all remaining stocks for punch cards. The Computer History Museum has made a limited number of these punched cards available for this event. However, since supplies are so limited, it's unlikely that we will have a chance to do this event ever again.
At the event, you will be given the opportunity to write your name on a punched card and see that card processed by the last working IBM 1401 in the world. You'll get to keep that punched card as a special memento.
You are encouraged to come dressed for the era. A typical operator of an IBM 1401 wore formal business attire. For a more authentic experience, we encourage you to dress accordingly. You've seen "Mad Men" right? Dress like that.
If you're a programmer,
you are encouraged to write a program for the IBM 1401 and submit that program as a stack of "virtual punched cards" to us by October 10th. We will pick three of these submissions to be punched on actual punched cards. If your program is selected, you'll have the chance to run your stack of cards on an IBM 1401 at the event on October 15th. You'll get to keep your stack of cards after you're done.  Resources for programming the IBM 1401 in a simulator are available here: https://github.com/jpf/ROPE.   Submissions must be sent to Joël Franusic by 5pm on Monday, October 13th. Send Joël a URL to the program you want to submit for consideration via email:
http://joel.franusic.com/contact/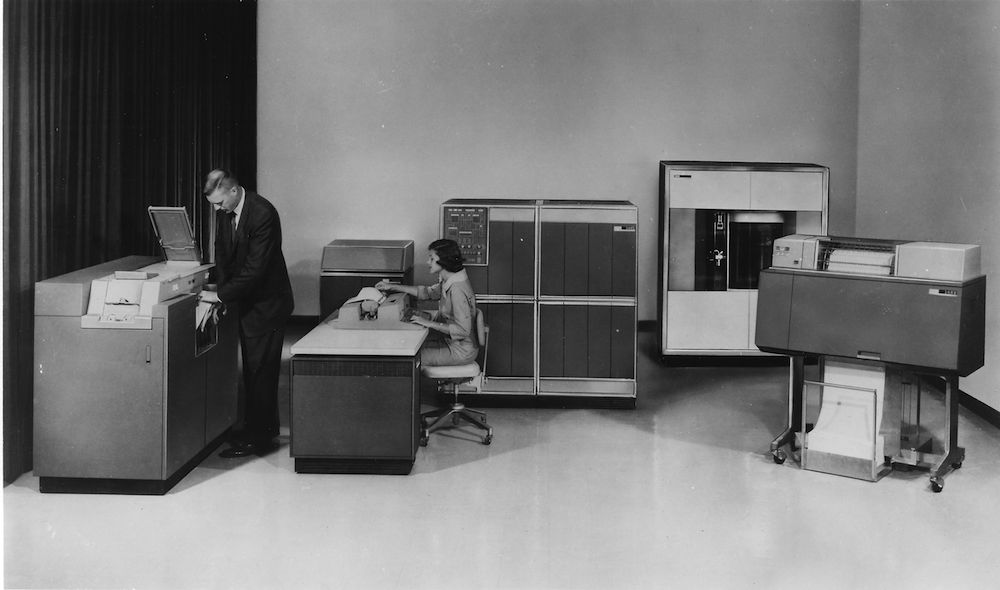 Agenda:
6:00pm

: Doors open. 1960's era cocktails served.

6:45pm

: Welcome and introduction to the IBM 1401
7:00pm Presentation of programs selected from submissions

7:15 - 8:45pm

: Demonstrations of the IBM 1401
Hosted by the NextGen Advisory Board.
Attendee List
Sort by:

Date

|

First Name

|

Last Name
Organizer
Computer History Museum NextGen Advisory Board
The Computer History Museum's NextGen Advisory Board brings together young professionals in Silicon Valley to achieve the following objectives: 
* Promote the Computer History Museum (CHM) among a new, younger demographic 
* Serve as a networking hub for NextGen tech professionals
* Offer programming guidance for museum-wide and NextGen professional-specific events
A Night with the IBM 1401: Your last chance to punch a punched card