Description
The Grand Traverse House of Prayer along with the Local Church of Traverse City is excited to host a night with world renowned speaker, author, and teacher Bob Sorge.
We hope you will join us for a night of Presence filled worship, and a timely and encouraging word from Bob.
A love offering will be taken to bless Bob and enable him to continue to bless others.
This is a free event, but tickets are required due to limited seating.
---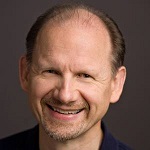 Bob Sorge is "the speaker who can't talk"—that is, he is reduced to a whisper because of a debilitating vocal injury he suffered over 20 years ago. Through the journey, God has given him an empowering message that explores God's purposes in fiery trials. It's not the fire that changes you but your pursuit of God in the fire that changes you. Bob has a unique way of helping us process our journey so we stay in the race and overcome. Whether you're reading one of his books or listening to him, you're about to receive a message from the heart of God that will strengthen your faith and draw you into greater intimacy with Jesus.
To learn more about Bob's books, resources and traveling ministry, visit: bobsorge.com