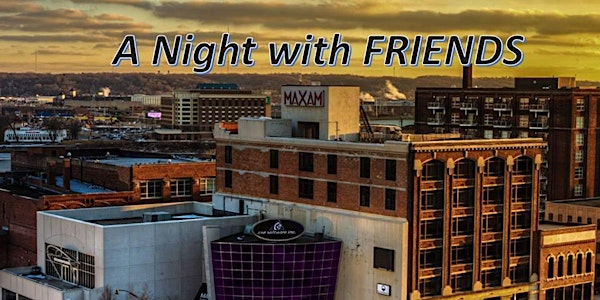 Location
The Waterhouse
316 Southwest Washington Street
Peoria, IL 61602
Description
Come down to the Waterhouse April 22nd and enjoy yourself with a gourmet dinner, bottomless wine, bottomless Miller Lite draft beer, non alcoholic beverages, a cabaret style show, DJ, silent auction and much more while supporting FRIENDS of people with HIV/AIDS. This is going to be a family fun event and an exciting night out with a lot of talented performers, drinks, good food, and a great atmosphere.
Tickets include everything above, there will also be a full cash bar if you would like to choose other drinking options outside of what is provided with your ticket. Tickets are priced at $70 per person (plus processing fees). If you have any questions or would like a discount for purchasing a full table (10 per table), please contact Deric Kimler at (309)219-4489.
This event is going to be a fun jammed packed night full of excitement. If you're concerned about what to wear, no worries, dress business casual at best.
Location & Time:
The Ballroom at The Waterhouse Banquet & Catering Facility
316 SW Washington St
Peoria, IL 61602
People will start trickling in at 6:00 p.m. and then dinner is served at 7:00 p.m.
Cause:
100% of the proceeds made at A Night with Friends goes to Central Illinois FRIENDS who provides help to people who are affected and infected by HIV/AIDS in Central Illinois.