Join F*** the Pietriarchy for an evening in support of ARC-Southeast!
About this Event
Fuck The Pietriarchy is a nonprofit founded by two sisters with a penchant for sweet treats, good times, and feminist causes. Their mission is to empower women and non-binary people in different sectors of the arts and entertainment industry through live fundraising events, such as bake sales, concerts, and comedy shows. They believe feminism is a wide umbrella that many important causes fall under-- from access to comprehensive health care to gun safety to disaster relief. They also believe that pies sold for charity have zero calories. It's really a win win for everyone.
All of the proceeds from this show will go to ARC-Southeast. Access Reproductive Care - Southeast helps Southerners and their families navigate the pathways to access safe, compassionate, and affordable reproductive care by providing financial and logistical support and building power in our communities through advocacy, education, and leadership development.
Performances By:
Alise Morales
Andrea Coleman
Danny Murphy and Michelle Davis
Zach Teague
Zach Zimmerman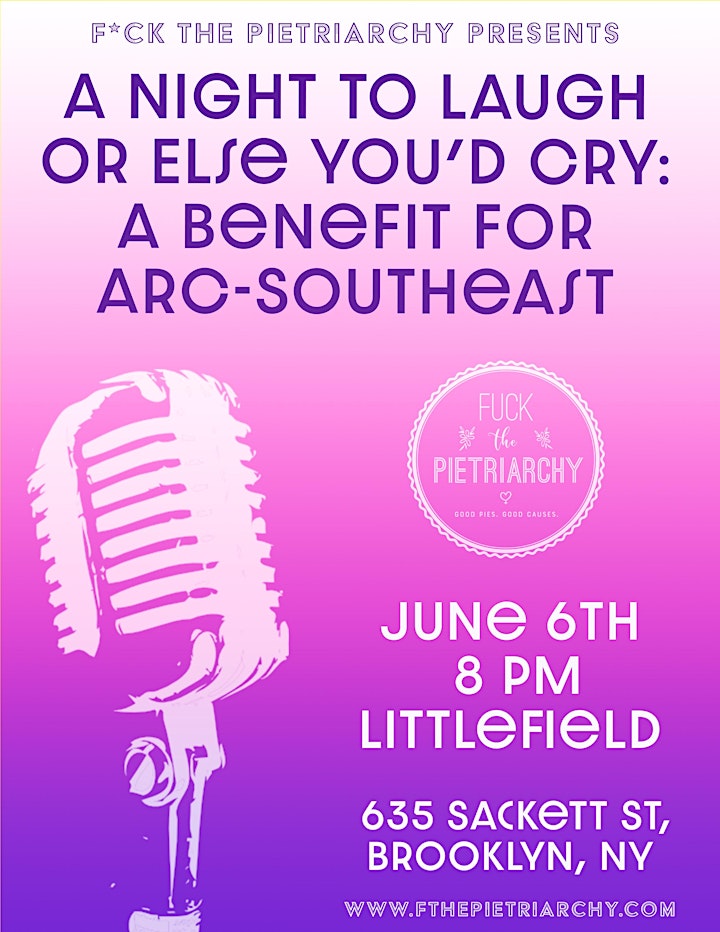 Performers
Date and Time
Location
Refund Policy