About this Event
Tourette Association of America New York Hudson Valley Chapter appreciates your support in helping us raise funds to continue our mission of improving the lives of those battling the challenges of Tourette Syndrome.
Please help us honor a champion whose medical career is dedicated to aiding those living with Tourette Syndrome and other Tic Disorders- Dr. Ronald I. Jacobson.
The evening's events include food, drinks, a silent auction and a musical performance by The Del Bocas.
We will also be joined by several of the TAA-NYHV Youth Ambassadors who will share how impactful the Chapter has been in helping them manage living with Tourette Syndrome.
Our Honoree, Dr. Ronald I. Jacobson: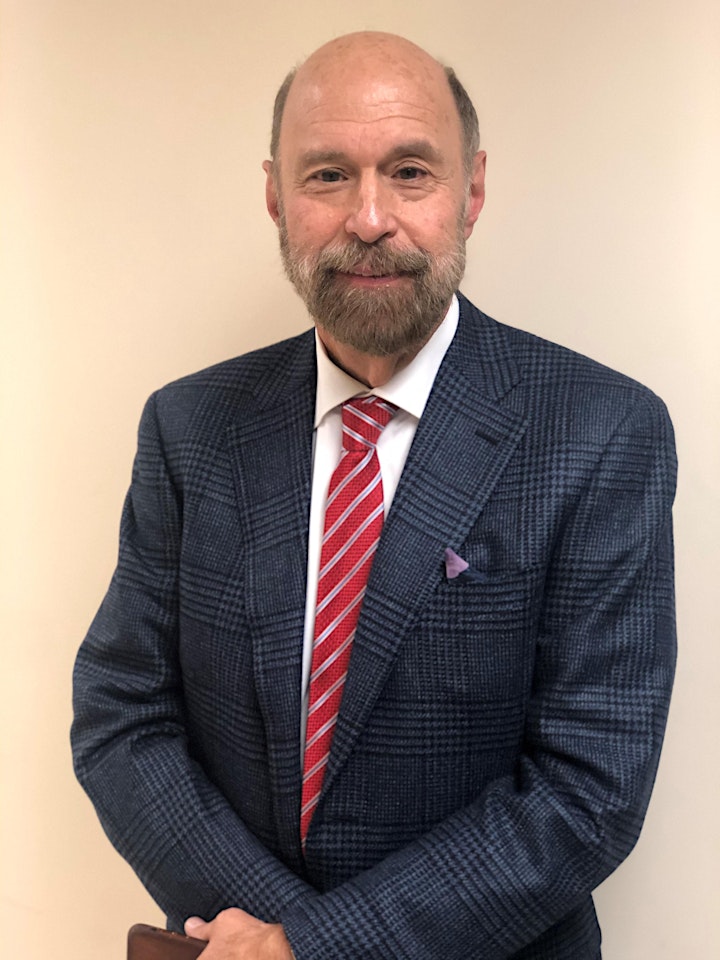 ________________________________________
Ronald I. Jacobson, M.D. received his B.A. degree from the University of Wisconsin and his M.D. degree from the Albert Einstein College of Medicine in New York City. He completed a pediatric internship, residency, and neurochemistry fellowship at Yale University School of Medicine. His neurology residency and pediatric neurology fellowship were completed at the University of Minnesota Medical School and Hospital. Dr. Jacobson is Board Certified in Neurology with Special Qualification in Child Neurology as well as in Pediatrics.
After many years of pediatric neurology practice in White Plains, NY, in 2007, he was appointed Chief of Pediatric Neurology at Maria Fareri Children's Hospital at Westchester Medical Center in Valhalla, New York. His interests include the broad array of childhood neurological conditions, and in particular, those so complex that multidisciplinary diagnostic or therapeutic approaches are required.
Dr. Jacobson's practice serves Northern New Jersey, New York's Hudson Valley, and Connecticut with offices in Sleepy Hollow, Suffern, Middletown, and Poughkeepsie. He works in a multidisciplinary setting of pediatric neurosurgeons, epileptologists, pediatric neuro-psychologists, and all pediatric sub-specialists in outpatient and inpatient settings.
The practice offers EEG, 24-hour EEG, and long-term monitoring (video EEG), CT scan (computerized axial tomography), and MRI (magnetic resonance imaging), neuropsychological testing, and other advanced diagnostic testing when needed such as the full range of genetic and neuro-imaging assessments.
________________________________________
Professional Experience
Current Positions:
• Associate Clinical Professor of Neurology and Pediatrics, New York Medical College
• Chief, Division of Pediatric Neurology, New York Medical College and Maria Fareri Children's Hospital at Westchester Medical Center
• President, Pediatric Neurology Associates, PC
Hospital Affiliations:
Attending Medical Staff
• Maria Fareri Children's Hospital at Westchester Medical Center
Consultant Pediatric Neurology:
• White Plains Hospital Medical Center
• Phelps Memorial Hospital Center
________________________________________
Honors
• Alpha Omega Alpha Honor Society, Albert Einstein College of Medicine
• B.A. with Honors, University of Wisconsin
• Phi Kappa Phi Honor Society, University of Wisconsin
________________________________________
Professional Recognition
• Castle Connolly Guide: How to Find the Best Doctors in the New York Metro Area Castle Connolly Medical, Ltd.
• Westchester Magazine Top Doctors: Selected Best Child Neurologist by peers; 2001 – present
Selected for Top Doctors 2011 Magazine Cover; November 2011
• New York Magazine: The Best Doctors in New York
• Medical presentations on major television news networks
________________________________________
Society Memberships
• American Academy of Neurology
• Child Neurology Society
• New York State Medical Society
• Westchester County Medical Society
About Tourette Association of America
Tourette Association of America is the premier national, non-profit organization dedicated to making life better for all people affected by Tourette and Tic Disorders.
Tourette Association New York Hudson Valley Chapter Mission
To provide service, information and support to people with TS and their families
To educate medical and education professionals in order to increase their understanding of TS
To promote a greater understanding of TS and the community at large
Serving Westchester, Putnam, Orange and Rockland
IF YOU HAVE ANY QUESTIONS PLEASE EMAIL: INFO@TAA-NYHV.ORG