Description
A Night of Motocycles and Art!
MotorGrrl presents the premiere of Grace Roselli's NAKED BIKE PROJECT and Susana Rico's VIRAGOS PROJECT
Please join us at MotorGrrl, April 28th from 7-11pm. The MotorGrrl bike shop is located at 42 Dobbin Street, Brooklyn, NY, 11222. Special thanks to Spiegel NYC and Pabst.

GRACE ROSELLI// NAKED BIKE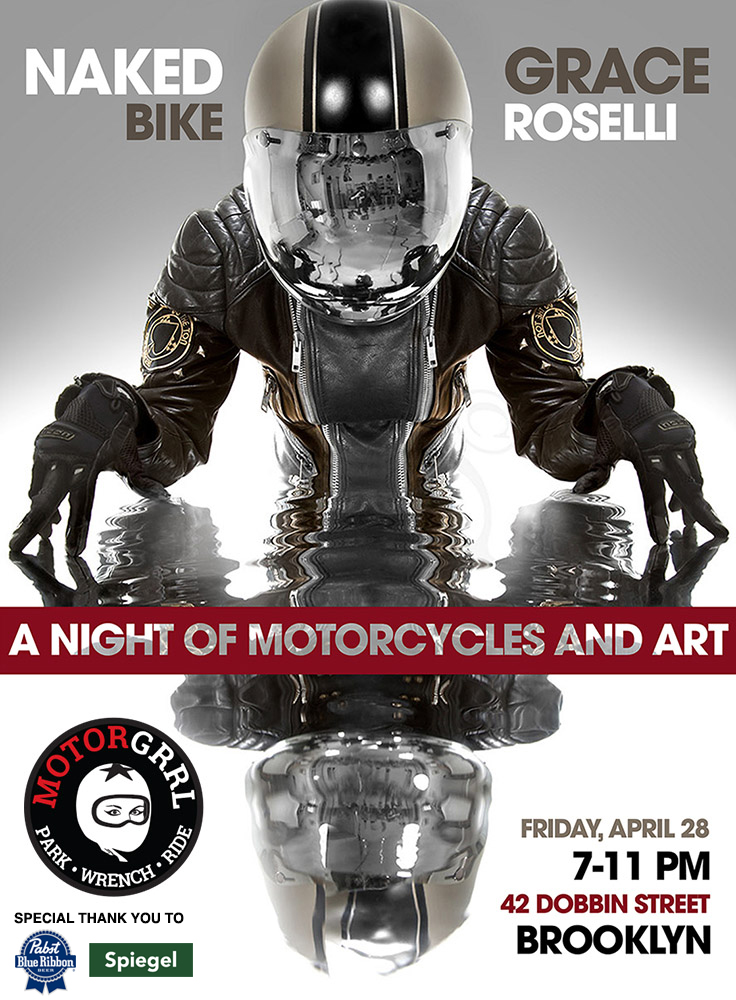 Grace Roselli is a Brooklyn born artist, bad-ass and longtime moto enthusiast. In her 'NAKED BIKE PROJECT', she reimagines the visual portrayal of women who ride within the context of contemporary art, society and motorcycle culture. Roselli's large-scale photographs, paintings and collages combine the idea of the motorcycle--a machine associated with sexuality, rebellion and freedom-- with the narrative and aesthetic of a woman's body.
SUSANA RICO// VIRAGOS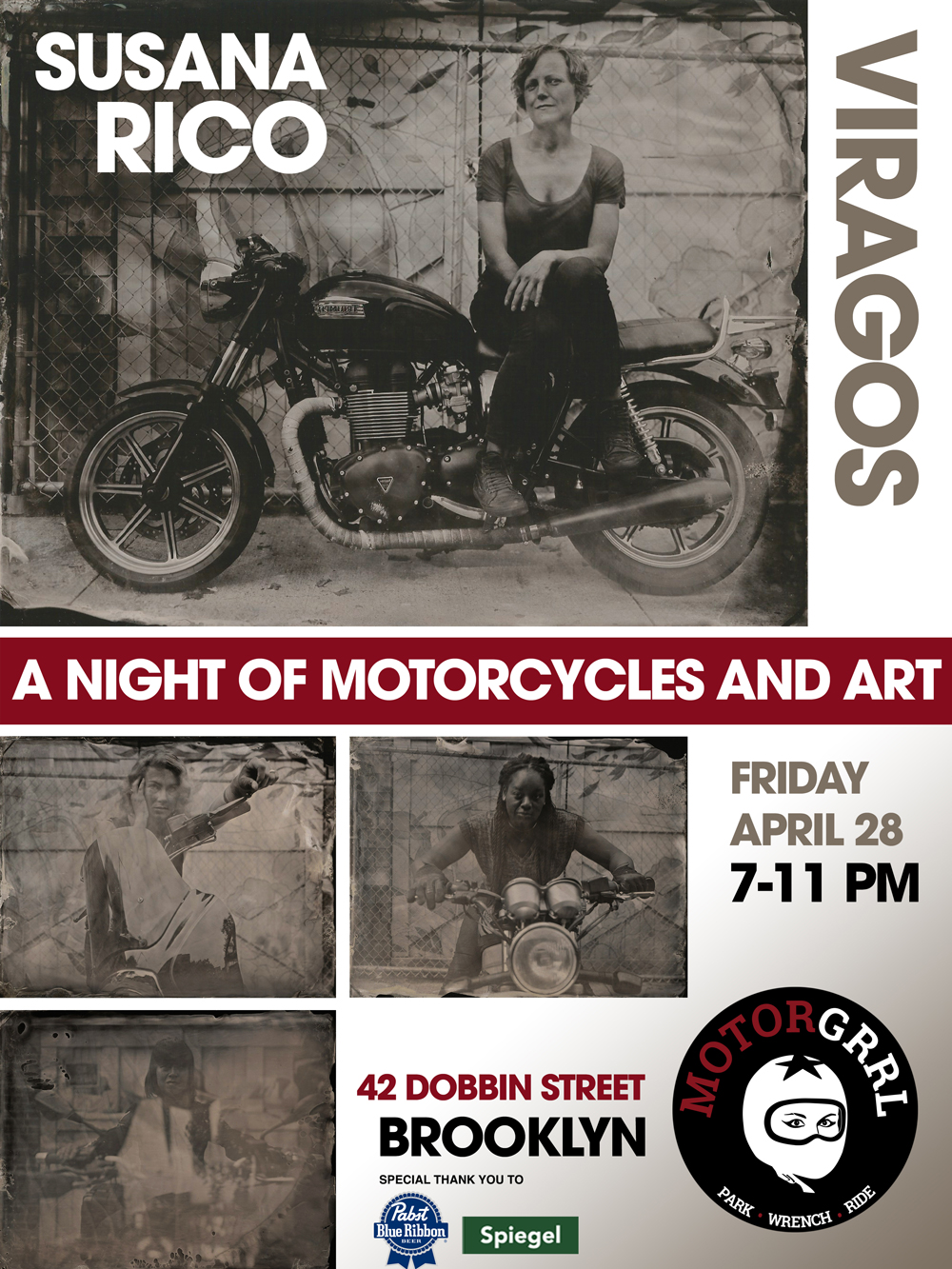 Susana Rico, originally from Portugal, is a New York based photographer. Her VIRAGOS PROJECT is a portrait series of tintypes depicting women riders and their motorcycles. Virago was a title of respect and admiration for heroic women in a masculine society and a woman could earn it if she surpassed the perceived expectations of her gender. Susana sees women bikers as challenging the conventions of gender, making them contemporary Viragos. She chose to use the traditional tintype technique because of a timeless, powerful, and indestructible feeling, echoing the power, strength and beauty of her subjects.
MOTORGRRL//MOTORCYCLE GARAGE
MotorGrrl, a female owned and operated motorcycle garage in Greenpoint, Brooklyn has revolutionized the motorcycle community by creating a new concept motorcycle community and garage. Valerie Figarella, its owner says, you are not just an anonymous face under a helmet at MotorGrrl. You are part of a community that celebrates the motorcycle and the women and men who ride them. MotorGrrl is located at 42 Dobbin Street, Brooklyn, NY, 11222 (718-384-0811).