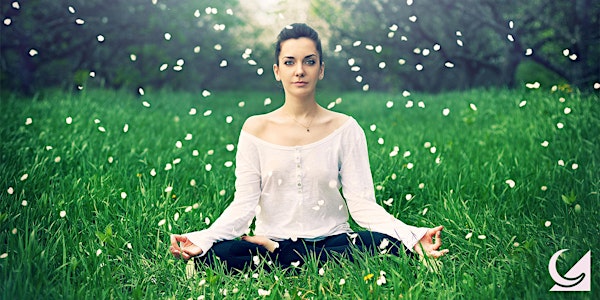 A Night of Mindfulness Meditation
Join the Museum of Science for a special interactive evening with Maïté, founder of The Institute for Integrative Mindfulness and Movement!
Refund Policy
Contact the organizer to request a refund.
Eventbrite's fee is nonrefundable.
About this event
Capacity Notes: Space in the Zoom Webinar is limited. Attendees are advised to register only for as many tickets as devices they will be using (e.g. a household of 3 people using 1 computer for the event need only reserve 1 ticket).
This program is recommended for ages 18+.
Mindfulness has been practiced for millennia, and in our current COVID times has increasingly become a crucial tool to facilitate self-care, ease, and well-being. What happens when you step back from our fast-paced world, check in with yourself, and develop an awareness of your experience without judgement?
Join us for a special interactive evening as Maité, founder of The Institute for Integrative Mindfulness and Movement, collaborates with the Museum of Science again. This is a virtual exploration of the science behind the positive affect of mindfulness on our brains; guided meditation practices inspired by our universe and the cosmos above us; and more!
This program is free, thanks to the generosity of the Lowell Institute.
Please consider making a gift to support #MOSatHome at donate.mos.org/mosathome and become a vital partner in helping us provide access to free STEM experiences online.
Featuring:
Maïté is the founder of The Institute for Integrative Mindfulness and Movement. She is a certified teacher in mindfulness and movement, and a writer. She holds the highest level of internationally accredited certifications in the fields of both mindfulness and Pilates: she is an Internationally Certified Meditation Teacher − Professional Level through IMTA, International Mindfulness Teachers Association, as well as a Comprehensively Certified Pilates Master Teacher through NPCP, National Pilates Certification Program (previously known as PMA, Pilates Method Alliance).
Maïté created the Institute to provide resources to sustain well-being and to raise awareness on mindfulness and movement approaches with a threefold focus on education, experiential learning, and self-development. As the creative mind behind the programs, Maïté has developed an integrative guided approach to mindfulness and movement by incorporating a blend of inputs from secular mind-body practices into immersive, interactive, and live experiences.
Maïté travels internationally and works extensively with people from all walks of life. She meets in private and group settings. She presents at conferences, leads seminars, offers trainings, and guides retreats from to time to time. Maïté is very devoted to the mission of the Institute for Integrative Mindfulness and Movement. She is always thrilled to promote health for a good cause and continues to serve actively in the global community, feeling grateful for the opportunity to foster well-being by combining mindfulness and movement practices.