Description
Join us for for the ultimate in virtual wine tourism: a wine and food tour of Tuscany without ever leaving the Boston Wine School!
Get yourself ready for a broad range of Tuscan wines, from crisp whites to gutsy bold reds. This class is going to experience the whole geography of what Tuscany has to offer. Wine is produced in every region of Italy, and we are just going to scratch the surface when it comes to exploring the thousands of different varieties and styles from the heart of Italian wine.
Appetizers and cheese will be served during class to introduce some of the fundamentals of pairing wine and food. You'll experience the culinary sights, smells and tastes of Tuscany via your wine glass and plate.
YOUR EDUCATOR
Jonathon Alsop is founder and executive director of the Boston Wine School and author of The Wine Lover's Devotional: 365 Days of Knowledge, Advice & Lore for the Ardent Aficionado published by Quarry Books. Jonathon started life as a wine writer covering wine, food and travel in 1988. He is author of the long-running wine column In Vino Veritas by Jonathon Alsop as well as many articles for the Associated Press, Frequent Flyer, La Vie Claire, Beverage Business Magazine, Mobil Travel Guides, Fodor's Travel Guides, Boston Globe, and many others. He founded the Boston Wine School in 2000 where he teaches wine and food classes.
YOUR HOST VENUE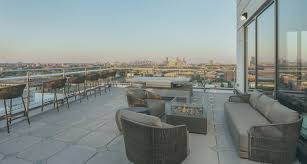 Lantera is a word meaning "beacon", and it's the heart and soul of the new 15-acre Boston Landing neighborhood. Apartments feature floor-to-ceiling windows, premium finishes with stainless steel appliances, and technology touches throughout. The heart of Boston is less than five miles away and is easily accessible via the Boston Landing commuter rail stop – just a three-minute walk away. Lantera is surrounded by eclectic restaurants, curated retail shops and world-class athletic facilities.