A Night In to Celebrate with Small Businesses and Local Talent
About this Event
Celebrate at home with a night to remember. Gather with the family to watch the show or treat yourself to some splendid entertainment.
We invite everyone to unwind with heartwarming performances brought to you by participating small businesses, local organizations, and nonprofits. Coimatan is excited to showcase the Twin Cities while fundraising to support Minnesotan neighborhood businesses.
Meet the MCs: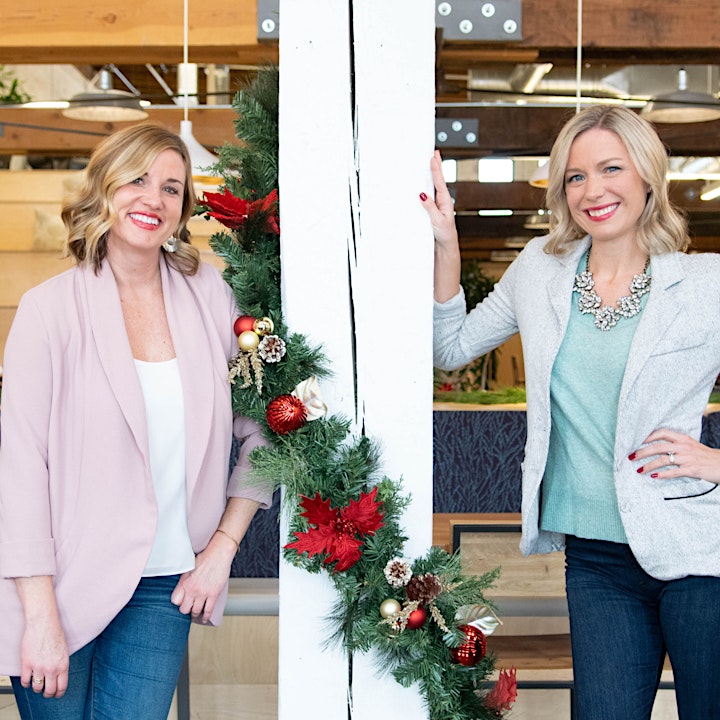 Megan Dobratz and Eliza Clark
The founders of Cultivate bring three decades of experiences of helping individuals, small businesses and large corporations leverage creativity, ingenuity, pragmatism and passion to reduce their environmental footprint while making their communities a better place for all who live there. Megan and Eliza draw from a wide breadth of experiences to share smart strategies for both the planet and your wallet!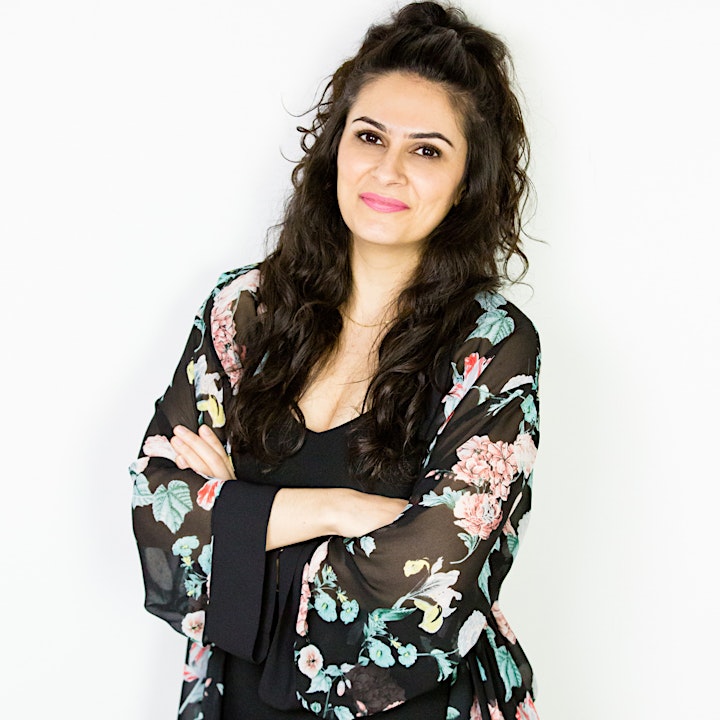 Golnaz Yamoutpour
Golnaz is the Owner and Founder of Eat Drink Dish Mpls®, a digital restaurant recommendation and discovery platform, and recently launched a new sister brand called Eddy -- A Curated Food and Restaurant Guide. She is also a Speaker, and an Independent Business Consultant with a focus on Marketing and Brand Development. Most of her time is spent consulting with business owners, CEOs, and entrepreneurs that are looking to expand more into the digital space.
Meet the Musicians & Performers: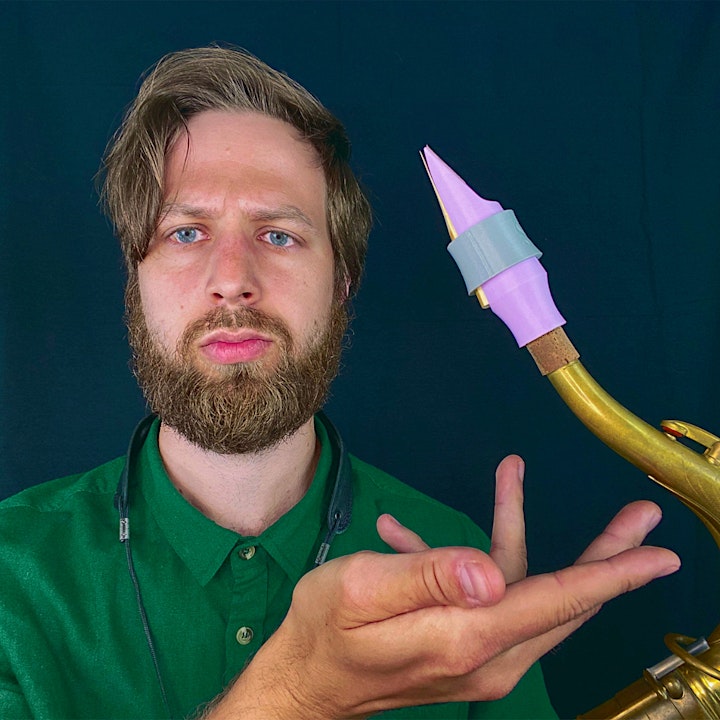 Nelson Devereaux
Born and raised in Milwaukee, WI, Nelson started playing alto saxophone at 8 years old. Upon finishing his degrees in Music Education and Saxophone Performance at the University of Minnesota: Twin Cities, Nelson began touring the world with Har Mar Superstar and Bon Iver and has played some of the biggest venues and music festivals in the world-Coachella ('17-'18), The Hollywood Bowl, Primavera Barcelona ('15,'16), Hammerstein Ballroom. An avid recording artist, Nelson has since completed recording work with the aforementioned bands as well as Polica, Lizzo, The Mild High Club, Paul Cherry, Suko Pyramid, Mark Mallman, Lydia Liza, Sophia Eris, and many collaborations with other great artists. Nelson has taught Saxophone, Flute and Clarinet privately for over 10 years and is fluent in classical and jazz pedagogy.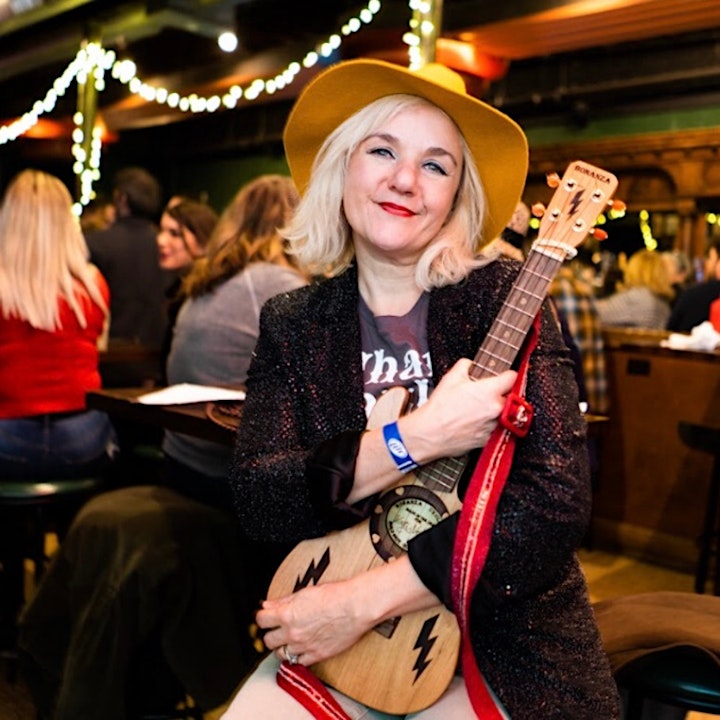 Katy Vernon
One of the Twin Cities most beloved folky singer/songwriters." Star Tribune. Chris Riemenschneider. Katy was born and raised in London, UK but in the past dozen or so years has established herself as one of the busiest musicians in Minnesota. Combining melodic pop/folk songwriting with her twangy Americana band. She has won the Eric Stokes songwriting award and was also a finalist in the New song contest at Kerrville Folk Festival.She has appeared at Festivals in the Midwest and UK, such as the Ukulele Festival of Great Britain, The Grand Northern Ukulele Festival, Taste Of Minnesota, Stars of the North, Big Turn Fest, and Hazelfest. Her newest record 'Suit Of hearts' was just a top ten record of the year by the Star Tribune, as well as City Pages, and Melodic Playlist Twin Cities. Uke Magazine together with Uke Planet website call 'Suit Of hearts' The best ukulele album of the year. Most recently Katy was named the best Acoustic performer of 2020 by City Pages.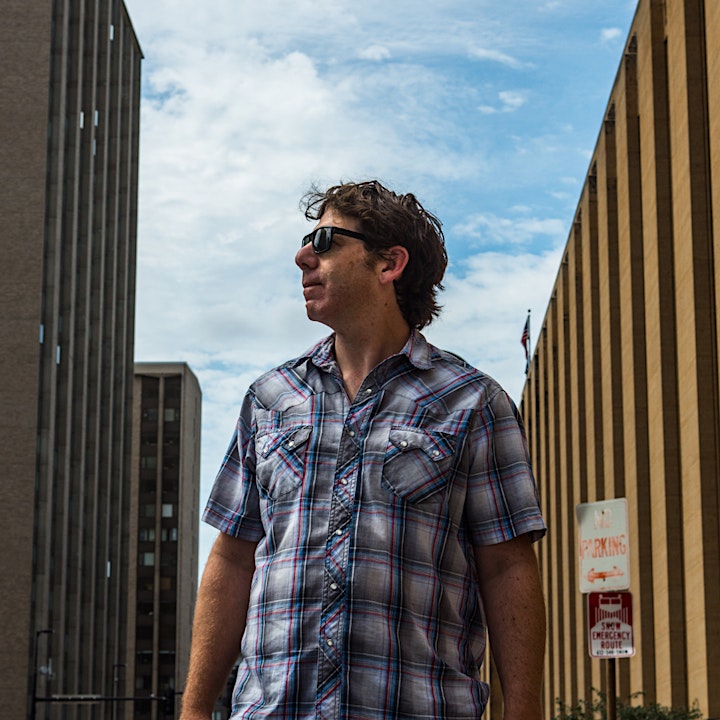 Dan Israel
Dan is a longtime fixture on the Minneapolis music scene. He was the first guest on 89.3 The Current's "Local Show" and has been called "the hardest working singer-songwriter in Minnesota." He won Song of the Year (for "Come to Me") in the 2005 Minnesota Music Awards and Songwriter of the Year in the 2006 MMA's. He received a 4-star review from the UK's "Uncut" magazine for his 2007 album "Turning." He has released 16 critically acclaimed albums, including his latest, 2020's "Social Distance Anxiety Disorder," which many critics and fans have praised as his finest record yet.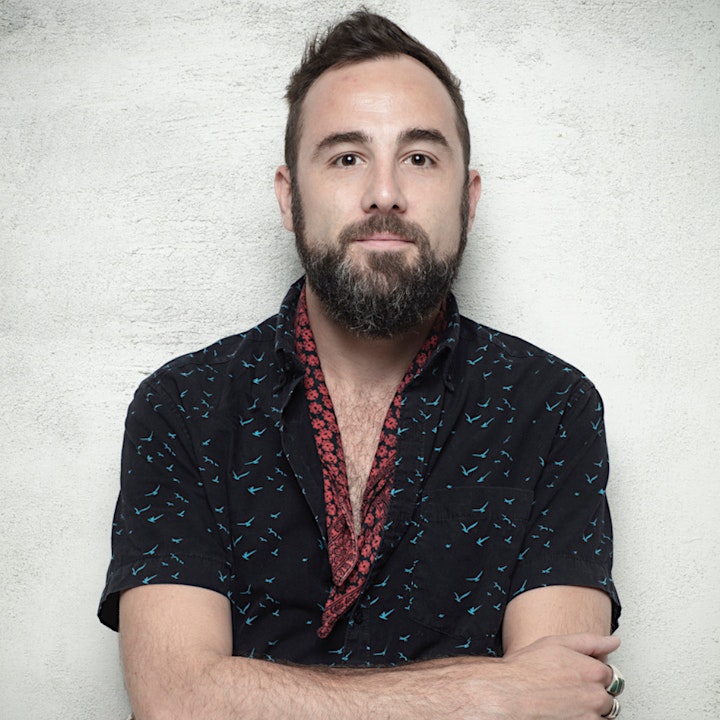 Nathan Keepers
Nathan is Producing Artistic Director of The Moving Company in Minneapolis. Since 2009 MoCo has been creating original works, most recently What If and Speechless. Others include, Liberty Falls 54321, W erther & Lotte, Love' s Labour' s Lost and Refugia (with The Guthrie. ) Nathan previously spent 11 seasons with Theatre de la Jeune Lune. Elsewhere locally: The Jungle Theater, The Guthrie, Ten Thousand Things, Sod House Theater, Augsburg Varsity Theater, Playwright's Center and CTC. Nationally: Actor's Theatre of Louisville (ATL), ART, The Shakespeare Theatre-DC, Berkeley Repertory Theatre, The Alley Theater, La Jolla Playhouse, South Coast Repertory and The Folger Theatre. Nathan has also collaborated with other local artists including choreographer Berit Ahlgren, and around the country directing for Merrimack Repertory Theater and ATL. He has been an artist in residence at University of Iowa, University of Minnesota, Stanford University, NYU and Gustavus Adolphus. Nathan studied with Pierre Byland in Switzerland, and Philippe Gaulier in London.
Meet the Pre-Show Bartender (ticket sold separately):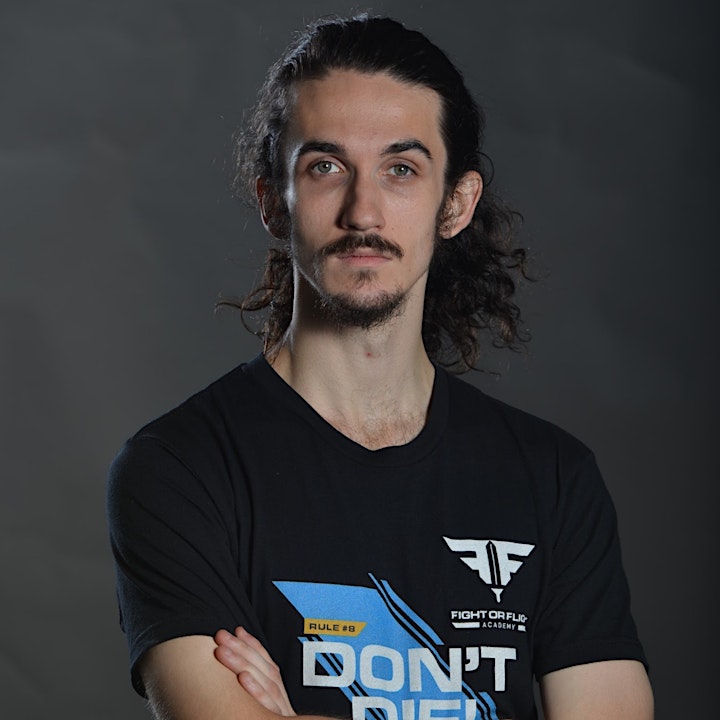 Holden Hagerman
Holden, 23, is a service industry local with nearly 8 years in the industry. You may have seen him around town in the past few years at Lago Tacos Lyn-Lake or Borough and Parlour. He has a passion for anything you can get nerdy about - cocktails included! Be sure to pick his brain while he walks you through making one of the most classic cocktails out there.
Meet the Chefs: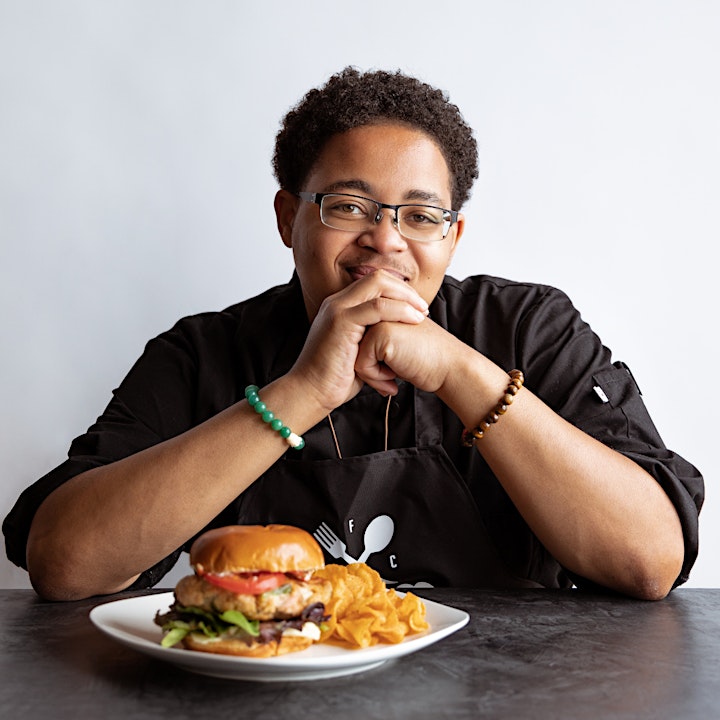 Jahbri Merritt
Saint Paul's Finest is a food & beverage company dedicated to bringing cultural fine dining to your doorstep. Our mission is to provide a soulful connection with each bite. Intertwining various backgrounds in a diverse kitchen that's centered around community and brought to your taste buds. We understand that here at SPF, we want all regions of the world to satisfy your cravings in every experience.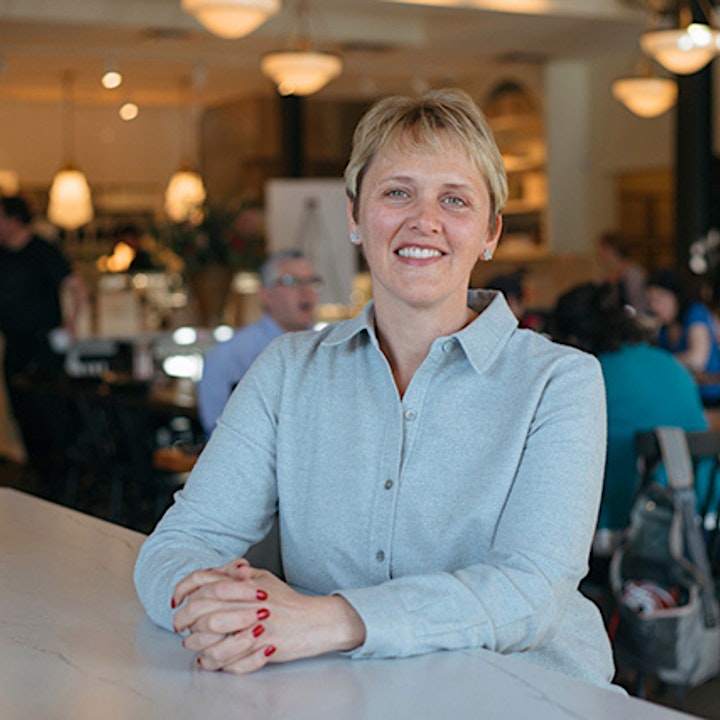 Anne Spaeth and The Lynhall team
The Lynhall is a market-inspired restaurant, bakery, event space and kitchen studio. As a collective of culinary-driven individuals, we teach classes, bake goods, cook rotisserie meats, make thoughtful cocktails and coffee, and always have something new and nourishing to share. Grab a seat at the table.
The Night's Extra Fun:
Goodies - available for purchase with your pay-as-you-wish ticket are both a celebration box of local product as well as an exclusive collection of Art Unites stickers and journals.
Experiences - curated to offer an intimate exchange with small businesses are these unique experiential offerings.
We look forward to seeing you soon!
About the Sponsors:

Hill & Company
Karla Hill-Donisch ​is the Principal owner of Hill & Company, an organization with over 25 years of experience in educational consulting. Hill & Company has a reputation for designing and delivering trainings that energize, educate and motivate participants to put learning into action for the benefit of the organization. Hill & Company is also known for the ability to work interactively with clients to understand training needs, make accurate appraisals and design useful and effective programs. The work is done productively at all levels of the organization, gearing presentations to defined audiences and consistently receives excellent evaluations.
Karla holds a Masters degree in Human Development and has Neutral Mediation training, is a Certified Technology of Participation Facilitator, is a Qualified Technology of Participation Trainer, is a Insights Discovery Practitioner as well as has experience in Organizational Change Management and as a National Trainer.
Zamansky Professional Association
321 Liftoff
_____________________
About the Invitation
Creatives Connect MPLS is a group of graphic designers that have come together to offer free design services to the community. We are immensely grateful for Kat Sanchez, Amy Medford, Shira Kasdan and the team for their collaboration resulting in this beautiful invitation! To learn more and get in touch, visit their Facebook page.
P.S. To learn more about the event, become a sponsor, volunteer, or donate to the event, please contact hello@coimatan.com.
About Coimatan
Coimatan is a nine-month-old effort in the Twin Cities celebrating retail and culinary small businesses started by a local Minnesotan passionate about brick-and-mortar shops. To learn more about Coimatan, visit www.coimatan.com.
Stay tuned for more of the night's reveal!
Date and Time
Location
Refund Policy