Description
ATTIC JAMS & FOOD GEEK MKE wish to take you on a musical & culinary adventure to SPAIN!
With the help of Spice House, Josh Mendiola will be preparing a 4-course Spanish-inspired menu paired with some delicious Spanish Sangria! This beautiful dinner will be accompanied by equally-incredible live Flamenco music from Milwaukee's own Jared Ramick.
The event starts at 6:00 PM, but the first course will begin at 7:00 PM sharp.
Everyone is welcome to attend a pre-event live demonstration of how particular Spanish spices are prepared as well as the history behind them. This will take place at 5:30 PM at Spice House. (1031 N Old World 3rd St.)
ALL PROCEEDS GO TO THE HOPE HOUSE - A local food pantry & homeless shelter (www.hopehousemke.org)
There will be additional music & drinks post-dinner as well! So come support local businesses & organizations while eating great food, listening to amazing music, and hanging with phenomenal company!
MENU: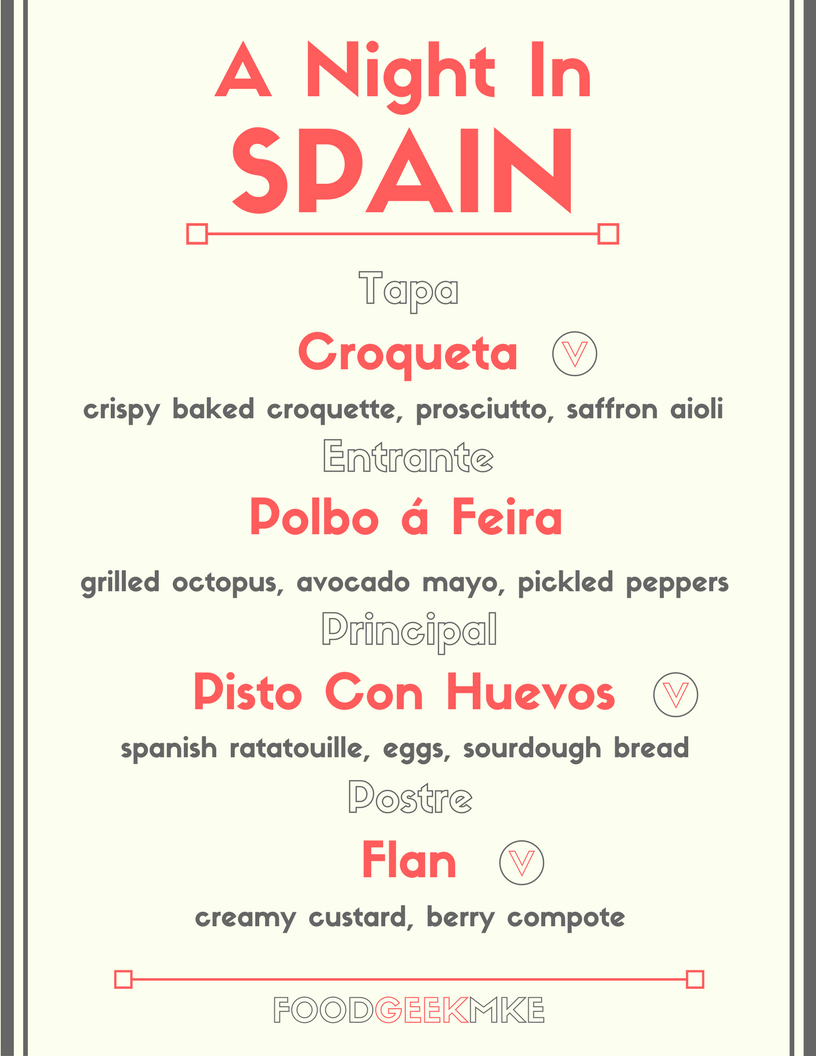 QUESTIONS? Please email JOE@ATTICJAMS.com