Description
Tickets for the June 3rd event are currently sold out! If you are interested in attending, please add your name to the waitlist (click the 'buy tickets' button to access it) and if any tickets become available we will release them on a first come, first serve basis. If you would still like to donate to help defray some of Cameron's medical costs, monetary donations are being accepted. To join the ticket waitlist OR make a donation, just click on the green "TICKETS" button. You will have the option to add your name to the list, make a donation, or both!
We are very excited to announce that CT Native Javier Colon, winner of the inaugural season of NBC's The Voice and Concord Recording artist will headline the event! Javier will be joined by Westport native and Nashville Recording Artist, April Kry. Berklee Grad and American Music Award winning Ian McHugh will accompany both April Kry and Javier Colon on guitar. Plus – The Levinson Brothers, an acoustic duo, will kick off the festivites!
Get to know Cameron:
Cameron is a fun-loving, amazing one-year old boy with the sweetest personality who just adores his big brother Tyler. He also happens to have a very rare disorder called Alternating Hemiplegia of Childhood (AHC).
At just 6 months old Cameron was diagnosed with AHC, a genetic disorder. Cameron began experiencing unexplained episodes of severe stiffness and/or paralysis at around 2 ½ months old. Doctors were stumped and understandably Corie & Josh, Cam's parents, were terrified. Cameron endured, and continues to endure, multiple emergency ambulance rides, extended hospital stays and more testing than anyone could imagine for their baby. After several months of this heartache, the diagnosis of AHC was given.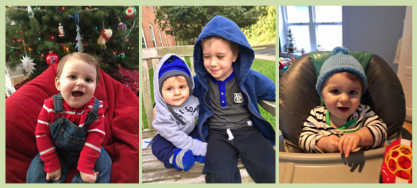 AHC is an extremely rare genetic disorder; so rare that it's estimated as only 1 in a million people affected and about 800 known cases worldwide to date. AHC is classified as a neurological disorder characterized by recurrent attacks of temporary paralysis, stiffness and unusual eye movements. It can affect one or both sides of the body during these attacks and there are often no warning signs prior to an episode. They can last for a few minutes, hours, days, or even weeks, which affects development as well. It can also cause significant pain at times when stiffness gets severe. Unfortunately, it is not something that will go away as an adult, as the name suggests. Although Cam has an amazing team of doctors, there is no cure or treatment for AHC at this time and the medical team is still working on something to help prevent or limit Cam's episodes.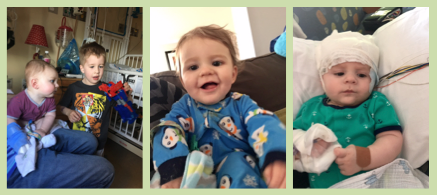 Now, a year into this journey, the bills from the specialists, hospital stays, and medication are piling up. The out of pocket cost after insurance coverage this past year alone for hospital stays, ER visits, ambulance rides, therapy and medications has been upwards of $20,000. In addition, the family income has been cut in half as the constant unknowns about when an episode will occur, how long it will last and how severe it will be, have made it impossible for Corie to work.
So, that's where we all come in! As their friends and family, we want to take away as much of the financial burden from Corie & Josh as possible.
To be placed on the ticket waitlist or donate simply click the green 'tickets' button and you will be given the option to add your name to the waitlist or make a monetary donation.
Thank you for your support!
#TeamCam (contact: cureforcam@gmail.com)
Click here for more information on AHC and the steps being taken to find a cure.
For a closer look at how AHC can affect someone, click here to view a short documentary called Human Timebombs that gives you a peek into the life of a 9 year-old with AHC
To find out more about the amazing musical lineup, made possible by Westfair TV & Audio and Tugboat Enterprises, LLC., checkout: