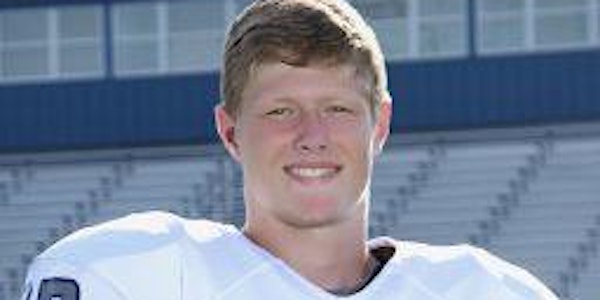 A Night Among the Stars - for Baylor Bramble
When and where
Location
Siegel High School - Auditorium 3300 Siegel Road Murfreesboro, TN 37129 United States
Description
SILENT AUCTION & PRIVATE CONCERT

Friends of Baylor Bramble celebrate his successes with a high end silent auction and private concert, in an effort to provide additional financial support for continued healing.

Songwriters and Country Music Artists: Tim James, Rivers Rutherford, Danny Myrick and friends perform their TOP hits in our own private concert! Seats are limited so adults only please.
www.timjames.org
www.riversrutherford.com

Silent Auction & Appetizers: 6:00PM - 7:00PM
- All silent auction items have a minimum value of $100

Private Concert: 7:00PM - 9:00PM at Siegel High Auditorium

Tickets: $25 each ($27.37 total)

100% of $25 Ticket Price, Financial Donations & Silent Auction proceeds go toward Baylor's medical care and therapies. Costs associated with event are covered by Event Sponsors:
- John Jones Real Estate Company (John Jones)
- The Miracle Group at Parks Realty (Kristi M MIller)
- South Central Bank (Al Miller)

If you have interest in making a "tax deductible" monetary donation you can make your check payable to:
"Northside Baptist Church" please add "Baylor Bramble" in your memo line, mail to: Northside Baptist Church, Attn: Nick Mobley, 655 W. Thompson Lane, Murfreesboro TN 37129

If you would like to make a donation but do not need a "tax deduction" you can make your check payable to:
"Baylor Bramble Medical Fund" and mail to: Kristi Miracle MIller, Attn: Baylor, 3501 Sanford Drive, Murfreesboro TN 37130

If you would like to donate to our "Silent Auction" we request a donation "no less than $100 in value". We are focusing on the theme "A Night _______ ". For example we have a basket donated filled with items from Lovelace Cafe so this will be listed as "A Night with Loveless Cafe". Please feel free to ask any questions!

Buy your tickets now! Due to a limited number of ticket availability we request Adults ONLY. We will be unable to provide refunds due to this being a fundraiser. We hope you you understand.
Please click on the Facebook link below to see Baylor's story and successes!! With your participation we will see continued progress!!! JOIN US!!!

Feel free to call Kristi Miracle MIller with any questions: 615-848-8846