A New You For The New Year (Part 2)! SHREEM BRZEE & Empowering Your Light Body For 2012 (5 May 2012, Singapore) (9 am to 1 pm / 1:30 pm to 5 pm)

Saturday, May 5, 2012 from 9:00 AM to 1:00 PM (Singapore Standard Time Singapore Time)
Event Details
A New YOU For The New Year!
(PART 2)!
UPDATE NOTE: Why is there a second seminar?
A day before her "New You For the New Year" seminar, while preparing her notes, Mohini discovered that she would not be able to complete teaching all the new Dr Pillai teaching material which she originally wanted to teach within the space of her short 4-hour seminar.
Instead of cutting out valuable Dr Pillai's new teachings to fit everything nicely into 1 seminar, Mohini felt she wanted to give you the maximum experience of Dr Pillai's divine teachings.
Therefore, she decided to break up her Dr Pillai material into two parts and teach a second seminar at the earliest possible date, i.e. 5 May 2012    
You can watch the videos of Mohini's 21 April 2012 seminar at www.shreemarakara.wordpress.com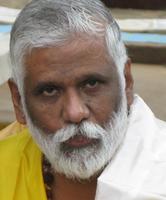 Enlghtened Master Dr Pillai
What Mohini's Part II Seminar on 5 May 2012 Will Be About:
Join Mohini, one of enlightened Siddha master Dr Pillai's primary disciples, in a seminar for the Golden Age as she teaches you new techniques from Dr Pillai (www.pillaicenter.com) in order for you to attract divine energies of prosperity and enlightenement for 2012.
On 5 May 2012 (9 am to 1 pm), Mohini will be teaching a free seminar to teach you the following:
(I) continuing techniques to bust your negative karma for 2012 including advanced teachings to get the 9 planets on your side;
(II) new SHREEM BRZEE technique and guided meditation ;
The quantum sound SHREEM BRZEE is the ultimate money magnet – it carries deep within it the power and potential of pure gold. Just like how an oak seed has the potential to grow into a large oak tree, and from that one oak tree, thereafter multiply into a forest of oak trees, the sound SHREEM BRZEE once implanted into your consciousness and very soul, will turn you into a pure money magnet that attracts wealth and prosperity to yourself.
Dr Pillai teaches that SHREEM BRZEE is the ultimate and most powerful quantum sound to attract money, wealth, prosperity, abundance, joy and material happiness to you
(III) teach you a powerful LIGHT BODY technique from Dr Pillai to help you raise your own vibratory rate for your own personal evolution.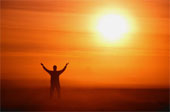 Admission Details:
Date: 5 May 2012 (9 am to 1 pm)
Venue: Traders Hotel, 1A Cuscaden Road, Singapore
All are welcome to this FREE Seminar
NOTE:
Please bring your yoga mats or something to lie on the floor as Mohini will be leading you on a meditation known as YOGIC SLEEP to guide you into a deep state of meditation.
 However:
(i) attendees must be 18 years and above
(ii) admission is strictly by ticket which you can obtain for Free by registering above.
Right of Admission is Reserved
Have questions about A New You For The New Year (Part 2)! SHREEM BRZEE & Empowering Your Light Body For 2012 (5 May 2012, Singapore) (9 am to 1 pm / 1:30 pm to 5 pm)?
Contact Dr Pillai Singapore Community
When & Where

Traders Hotel
1A Cuscaden Road
Singapore
Singapore City, 249716
Singapore

Saturday, May 5, 2012 from 9:00 AM to 1:00 PM (Singapore Standard Time Singapore Time)
Add to my calendar