Event Information
Refund policy
Contact the organizer to request a refund.
Eventbrite's fee is nonrefundable.
A joyful Soul Radiance Retrieval Journey to liberate the unfragmented unconditioned pure playful spirit from the watery depths of memory.
About this event
We are all coming out of this pandemic having shed and transformed so much of our lives. Coming back into the world now, how do we not fall back into the old paradigms that don't fit our worldview, lifestyle and values anymore?
Attend a series of meetings to help facilitate a deep inward transformation. Consider these 42 days a cocoon, chrysalis and container for profound uplifting psyche rebirth.
We will meet live via Zoom for 6 consecutive Sundays from 2-4pm (these will be recorded):
June 27
July 4, 11, 18, 25
August 1
A pre-recorded closing transmission will be sent on:
August 8
During these meetings we will be talking about the tools of transformation and journeying shamanically in the subatomic luminous realms to disentangle ourselves from the confines of limiting belief structures and systems. Daily practices and guidance will be provided in a secure online portal for you to work with between live sessions.
Throughout this immersion you may schedule a one-on-one 90-minute mentoring session with one of our skilled therapists (a $180 value included in the cost of this offering) to fine tune your alchemical process of transformation and receive additional support with any particular area you are working on.
Price
$420
$378 (10% discount) when registered before June 20
$336 (20% discount) for participants currently enrolled in other EmRahMa courses
Contact us at emrahma9@gmail.com to request your student discount ticket.
Facilitators
Dhyana Kluth is a psychic intuitive, holistic healing therapist and vision keeper dedicated to restoring balance within and without, to invite joy and beauty into the world. As co-founder of EmRahMa Mystery College, Dhyana incorporates into the courses offered all she has learned about Somatic Depth Psychology, Jungian Analytic Psychology and Dream Interpretation, Buddhist Psychology and Meditation, Core Wound and Energy Healing (laying on hands), Sound Resonance Healing, Mayan, Toltec, Inca, North American and African Earth Medicine Way traditions, including Holistic Herbalism and Womb Awakening Mysticism.
Nicole Popper Katzender
 is a Creatrix of Bliss who embodies the gnosis that Bliss is our birth-right, every cell in her body knows this, life continuously invites her to Revive her Bliss. Her mystical path began at an early age, as a child with memories of an ancient past, immersion in the feminine healing arts of the Curanderas and the colorful mysticism of Brazil, her birth country. Nicole has learned to transmute sorrow into Bliss, an epic journey of Remembering her Divine Essence. She is devoted to the reconciliation of the Shadow and the Light by merging the Heart-Womb, integrating the Feminine and the Masculine split and Embodying Ish and Ishah — The Sacred Masculine and Feminine Flames.
Freddie Kluth
 is an experienced healer, intuitive reader and holistic counselor who is committed to supporting all of life's creative expressions in a playful and authentic way. Freddie believes wholeheartedly in the rich potential of the Sacred Masculine and Sacred Feminine and the need for people to birth their own true power from within.
In 2007 he completed The Helix Training Program, a 4-year psychological and spiritual training program specializing in Eastern and Western therapeutic techniques.  In October 2017,  he completed the apprenticeship with the Fountain of Life Mystery School and work as Mentor and Teacher of Womb and Hara Awakening.
A lifelong student, he continues training on a regular basis.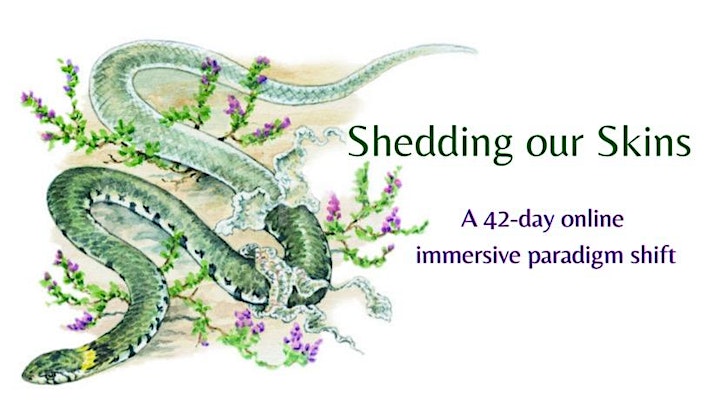 Date and time
Location
Refund policy
Contact the organizer to request a refund.
Eventbrite's fee is nonrefundable.